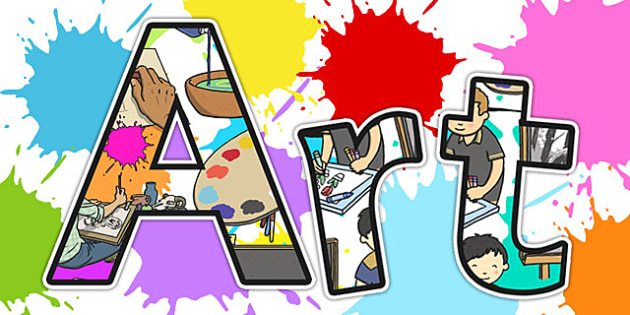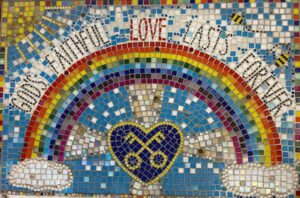 Welcome to Art and Design!
Please click the links below to find out more about Art and Design at St. Peter's.
These are our long term plans and end point curricula: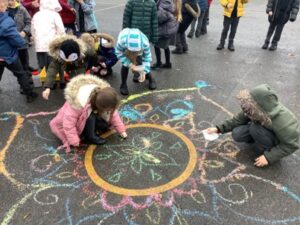 Look at the amazing art work produced by our creative children! From self portraits, colour wheel mixing and pastel rubbings outdoors, to paintings based on Hundertwasser, Van Gogh collages and large-scale cross-curricular art projects – we simply love Art at St. Peter's!
Art Club collaborative project
In 2022 our Art Club worked so hard learning about local artists such as LS. Lowry, Mr. Eggz and Chris Cyprus. We created a series of Stalybridge landscapes inspired by these artists and then chose Chris Cyprus to focus on to create a Stalybridge landscape using acrylic paint on canvases.