Nursery
Teacher – Mrs Ryan (Morning) Mrs Warran (Afternoon)
TA – Mrs McWiggan (Morning) Mrs Pollitt (Afternoon)
Please find below links to some of the exciting things that we do.
Nursery snack fund
This is payable at the beginning of the week. We ask for a weekly contribution of £2.50 per week to cover the costs of snacks, along with an additional voluntary contribution of £1.00 to pay for visitors who offer chargeable curriculum enhancements.
Thank you for your continued support.
Learning Links – December 2018
We had a lovely Learning Links morning with our friends from the Reception class.
We painted and glued to make baubles, stuck candles on to an Advent wreath hat, danced, sang and made Christmas biscuits!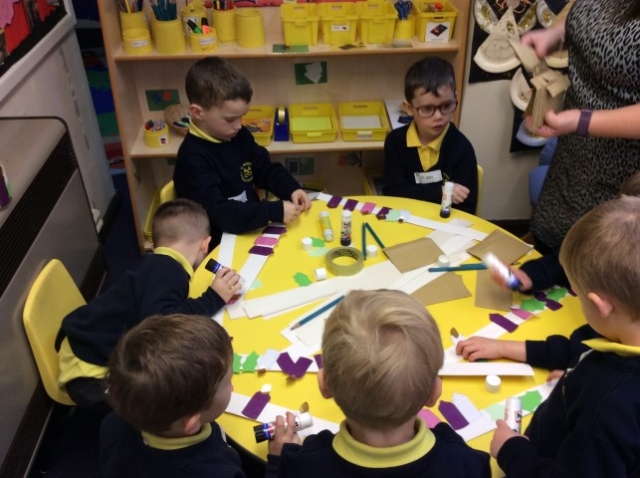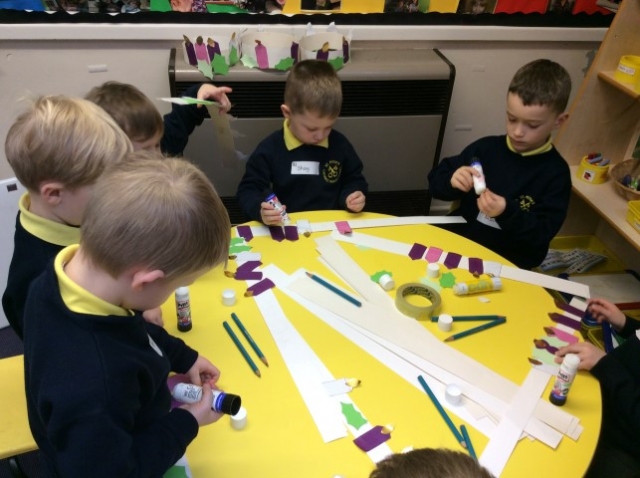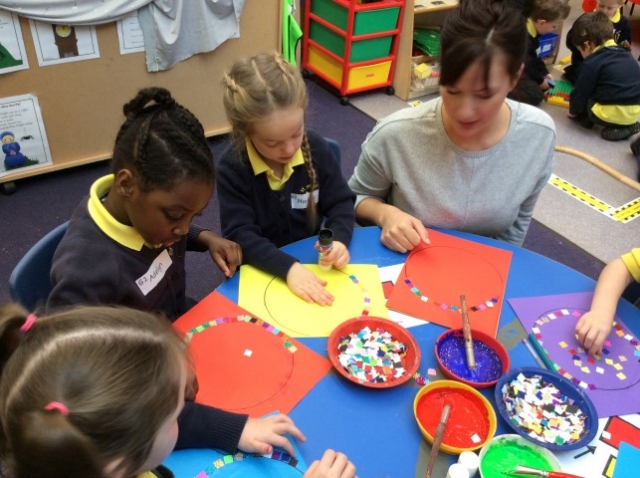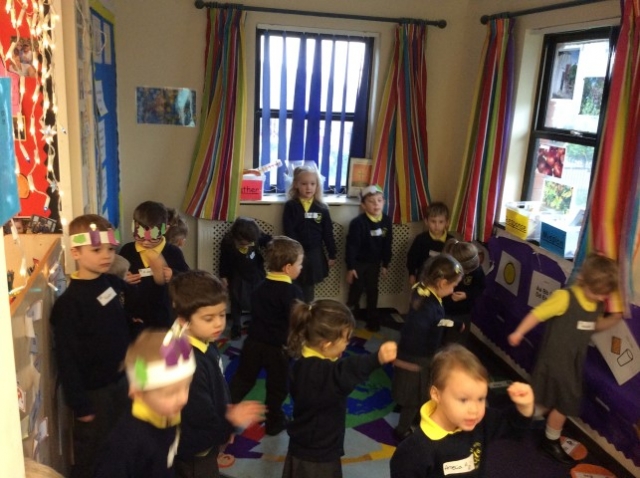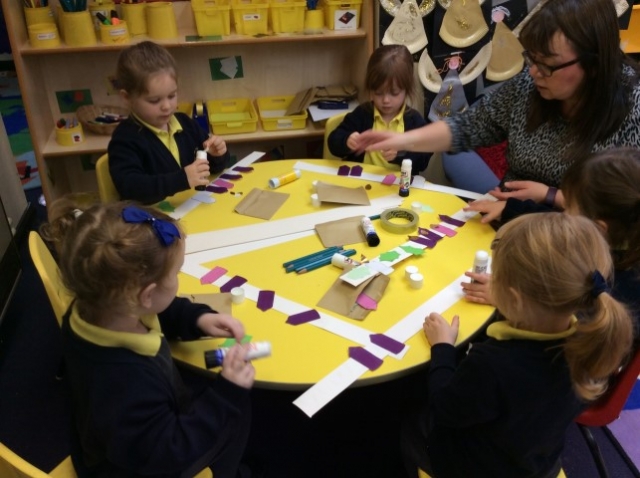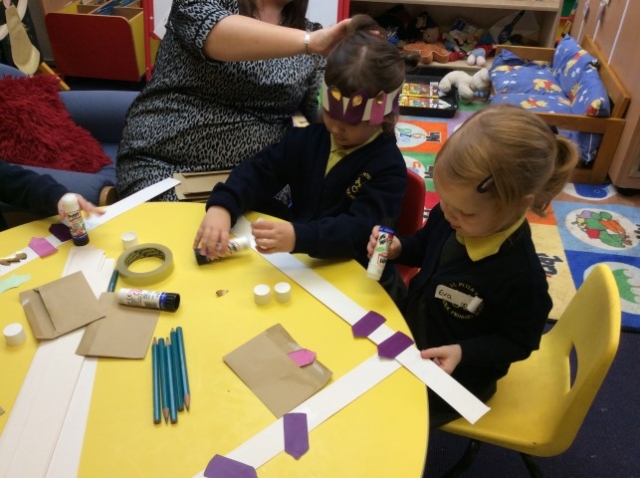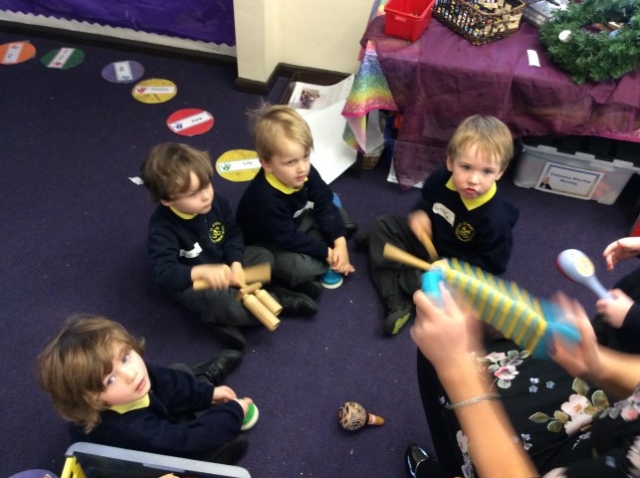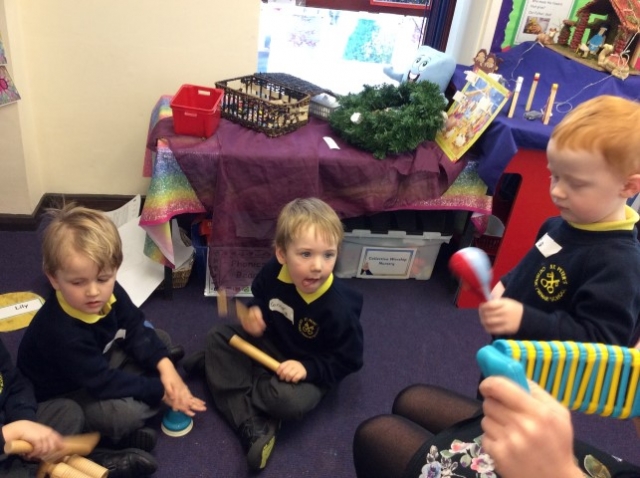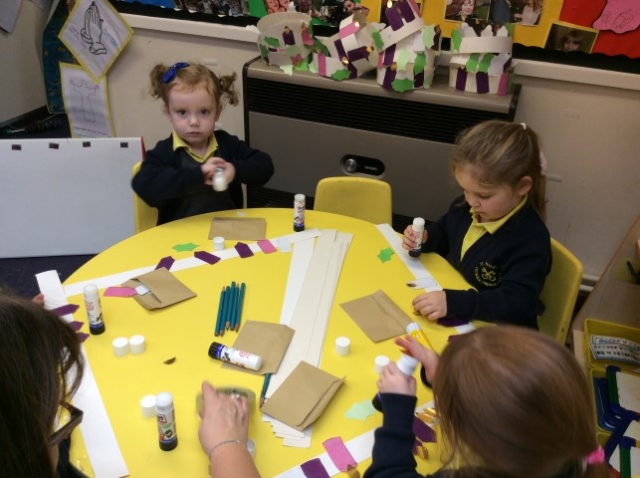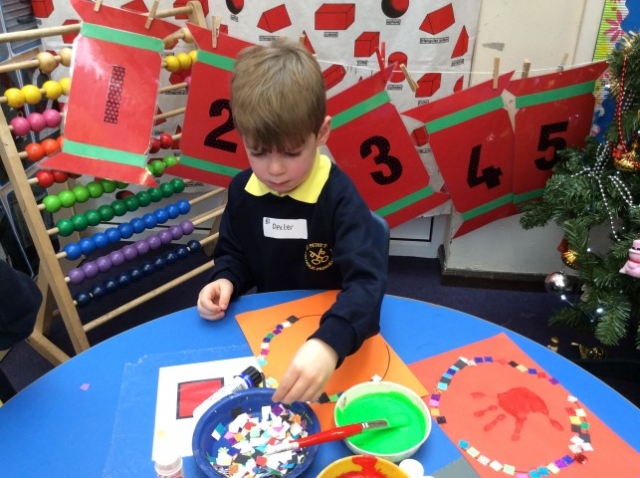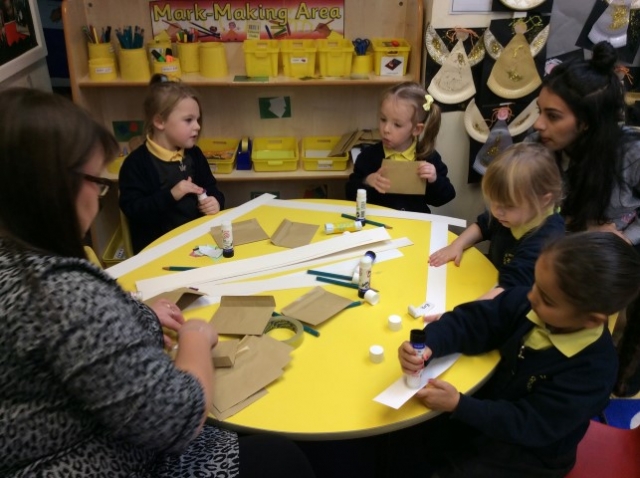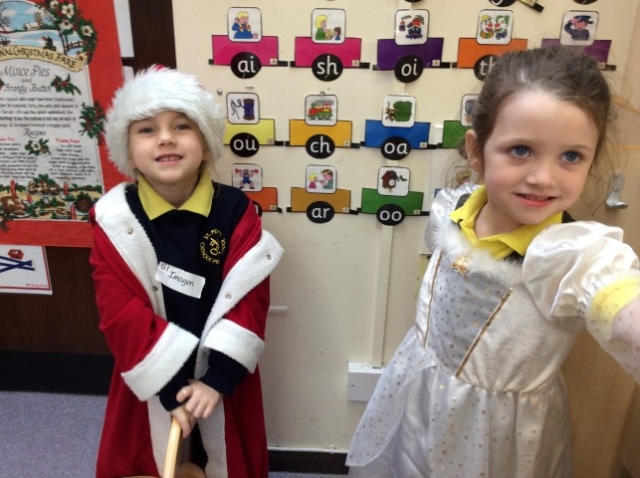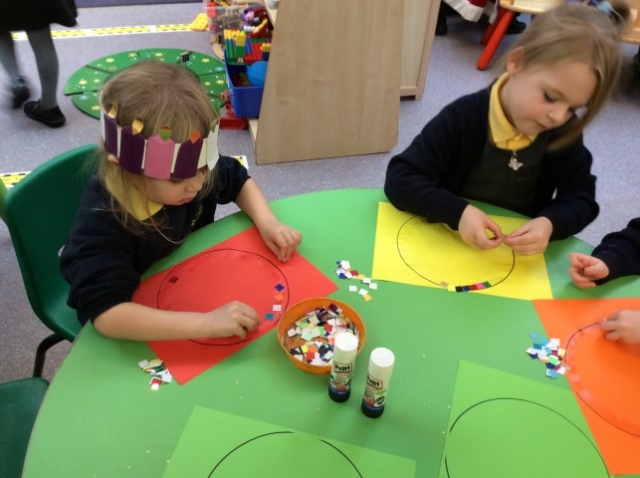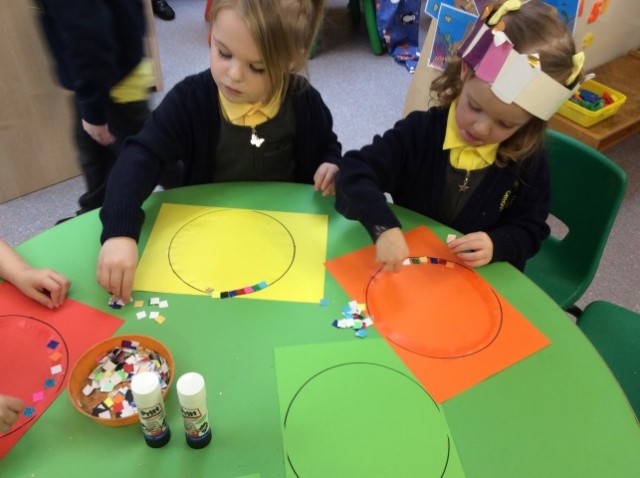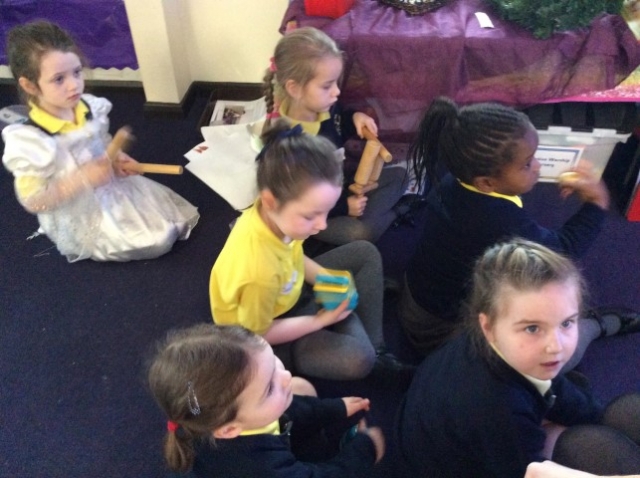 Forest School – December 2018
We began our Forest School session today with a 'daily mile!' (We ran two laps of our school field)!
Comments included:
"My legs have run out of batteries!"
"This is really good exercise!"
"I am the fastest runner!"
"Have we nearly finished yet?"
We then sat in our log circle to listen to the sounds we could hear, and to have some warm milk.
We ended our session by gathering on the grass to play 'The Farmer's in his Den.'
Hedgehog Den – November 2018
The hedgehog's home had blown away in the wind, so we made him a new one! We used paintbrushes and water to clean his fence for him.
The hedgehog had everything he could wish for! We brought musical instruments so we could sing and play to him, and books, so that we could read him a story!
The Hungry Caterpillar – May 2018
We learned so much about 'The Hungry Caterpillar!'
At the end of the week, we invited our families into Nursery to share fruit kebabs with us. Everybody had a different favourite fruit, but the green, juicy grapes were very popular!
We were also very lucky to look after our own caterpillar. We watched closely as he span a cocoon all around himself, then hatched to become a beautiful butterfly! It was lovely to see him fly away in our garden.
World Book Day

We had a lovely time when our friends from Year 3 came to our Nursery to share stories with us! We hope you like our class photo, where we are all dressed up as our favourite book characters.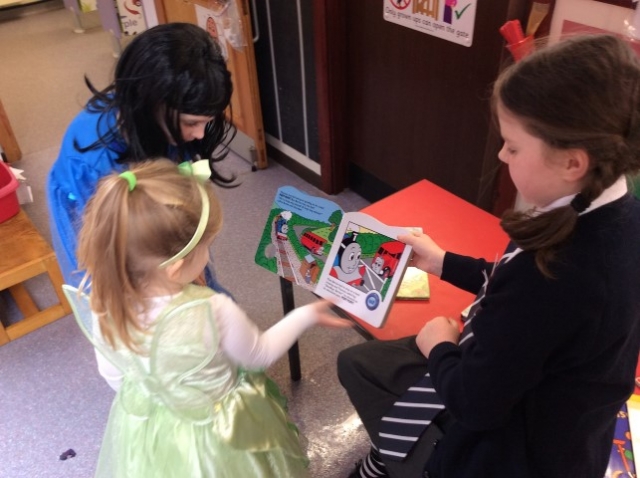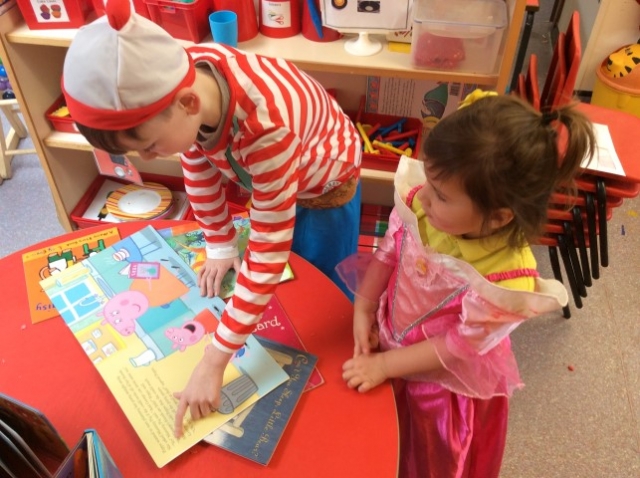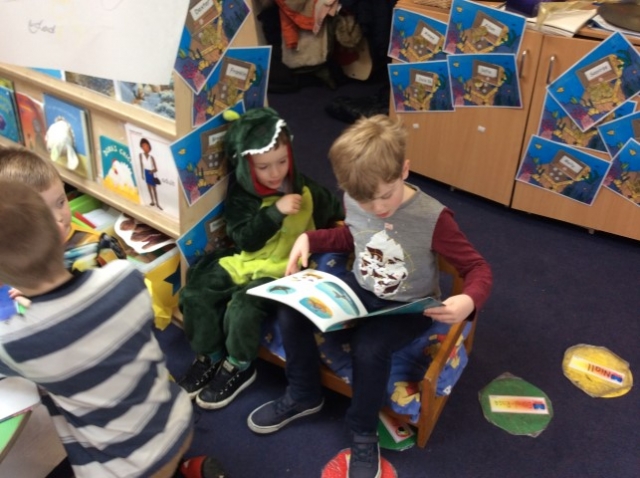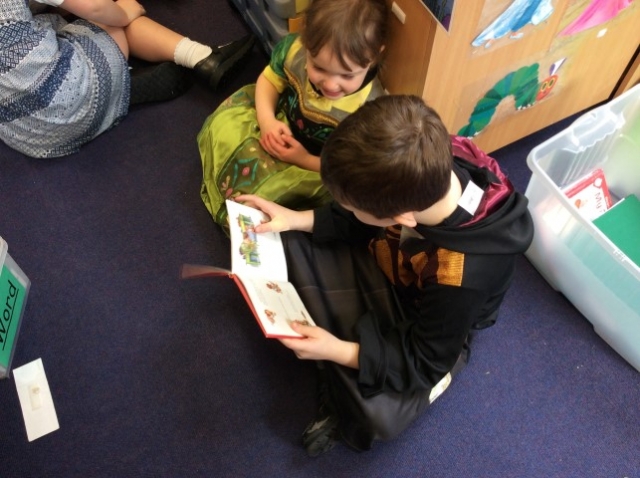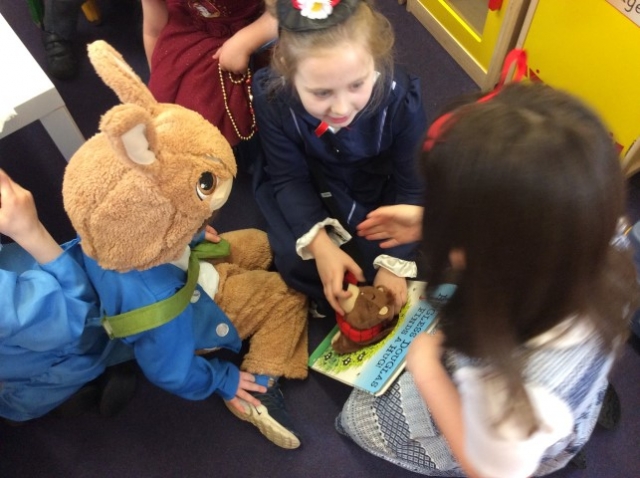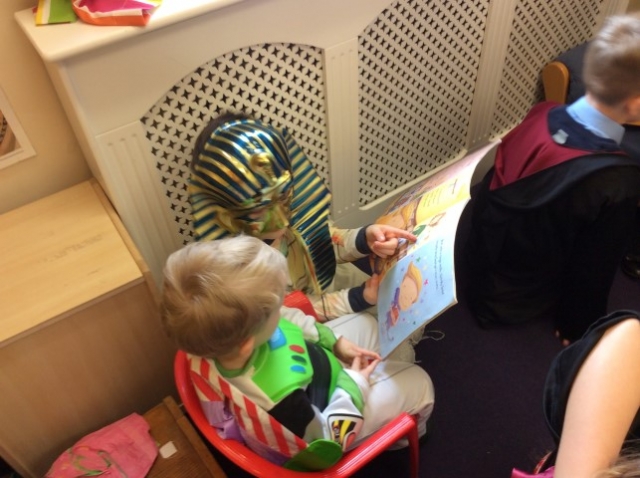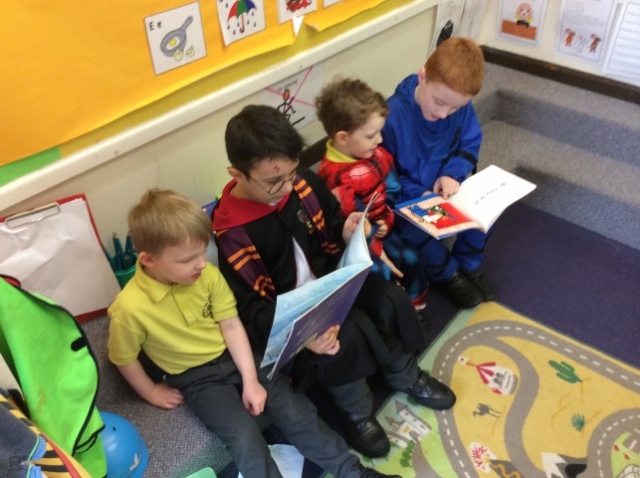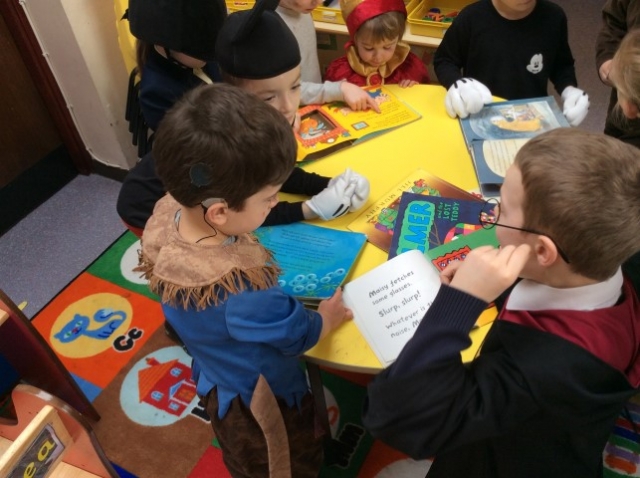 Enjoying Christmas – December 2017
Cheese sandwiches – October 2017
We were very clever, using our knives to spread cheese on our bread at snack time.  Some of us folded our bread in half, and others cut it in half – all by ourselves!
Class Trip