Nursery
Teacher – Mrs Ryan (Morning) Mrs Warran (Afternoon)
TA – Mrs Callaghan & Mrs Armstrong (Morning) Mrs Pollitt (Afternoon)
Please find below links to some of the exciting things that we do.
Nursery snack fund
This is payable at the beginning of the week. We ask for a weekly contribution of £2.50 per week to cover the costs of snacks, along with an additional voluntary contribution of £1.00 to pay for visitors who offer chargeable curriculum enhancements.
Thank you for your continued support.
Taking turns and sharing
These children have been independently taking turns on the PC. One little boy is also kindly advising another child about what they could do on the computer. I praised the children, and they answered, "Well, that's what Jesus would do!"
Easter
"Look, Mrs Ryan! New life at Easter!"
(The beans we had planted were growing and changing in the garden).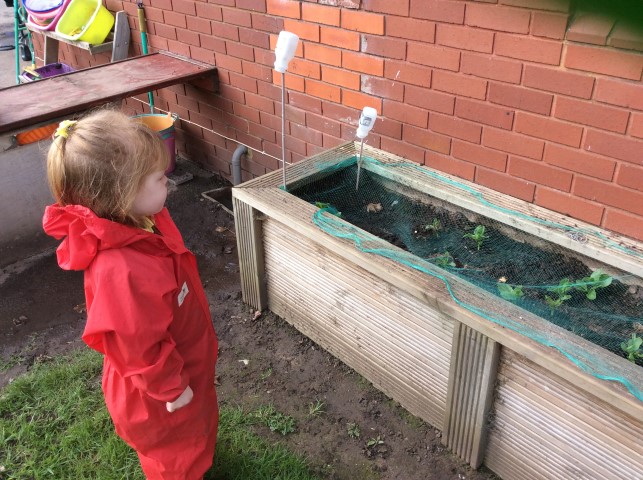 Cards
Look at the beautiful cards we made for our mummies! Each of us wrote a special message on the plant pot. We talk about our mummy in heaven, Mary, every day, and we pray the Angelus before lunch. Sometimes we say and sign the Hail Mary, and sometimes we sing it and look at some lovely images.
Bartimaeus
After listening to the story of Jesus helping Bartimaeus, we drew pictures of things that Bartimaeus would now be able to see. We also wrote speech bubbles to show what Jesus and Bartimaeus might have said to each other.
People who help us
This half term we are learning about 'People Who Help Us.' Today we had a story about some refuse collectors who accidentally took a teddy bear to the rubbish dump! After snack, we visited the recycling bins in school. We took our plastic milk bottles, and looked for a bin with 'p' for 'plastic.' Some of us took some cardboard from the workshop, and looked for a bin with 'c' for 'cardboard.' As we walked own the magic line, we chanted, "Refuse collectors, refuse collectors! Can we help you? Yes, we can!"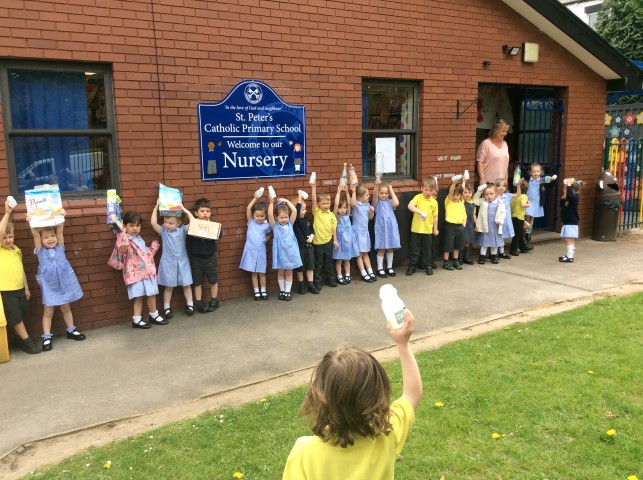 Lent Prayer Service
We went to church with our friends from the big school. We listened to teachers reading about Jesus dying, and coming alive again. When it was our turn, we placed a flower on the altar, thinking about Jesus being alive. The other items are now around our altar in the school hall. You can see them if you come to Stations of the Cross on Thursday at 8.40am, before school starts.
Fruit kebabs
After reading 'The Hungry Caterpillar,' we visited the greengrocer's in our town with a shopping list. We bought more vegetables for our role play area. Back in Nursery, we made fruit kebabs for snack with our parent and grandparent helpers.
We did lots of speaking about how the fruits and vegetables felt, what they looked like and how they tasted!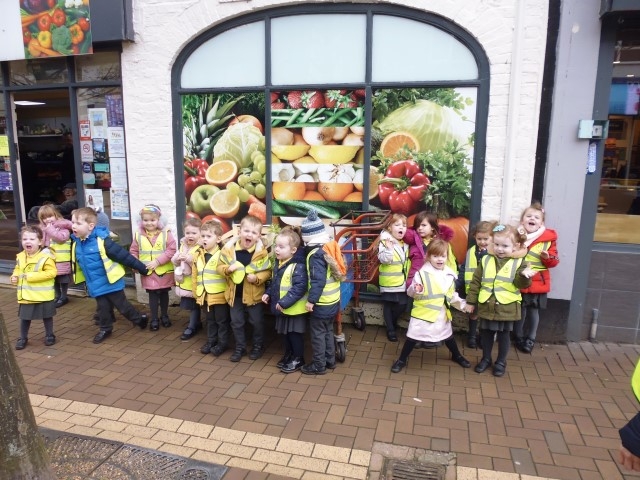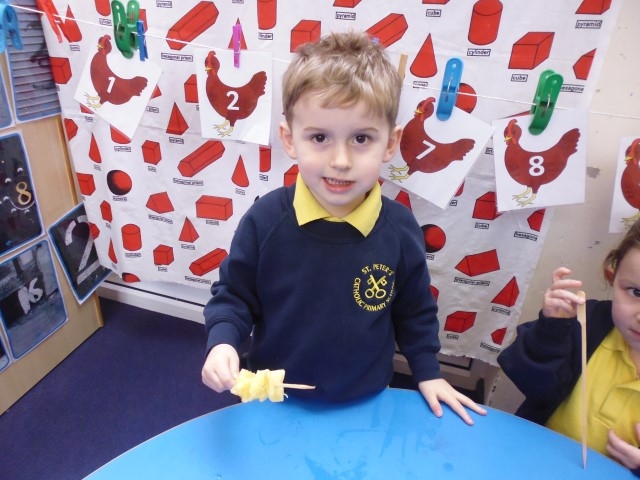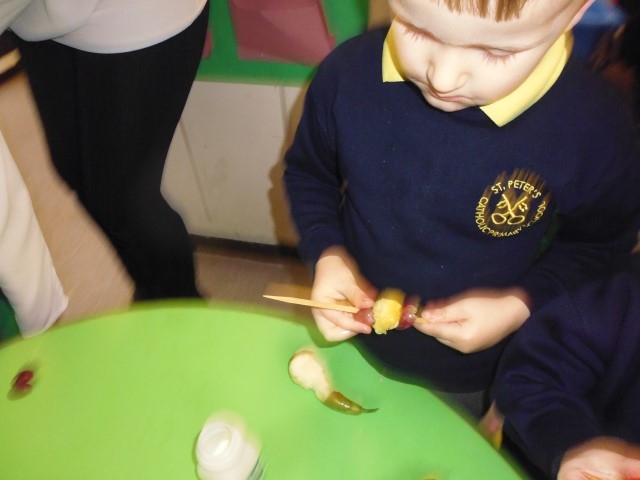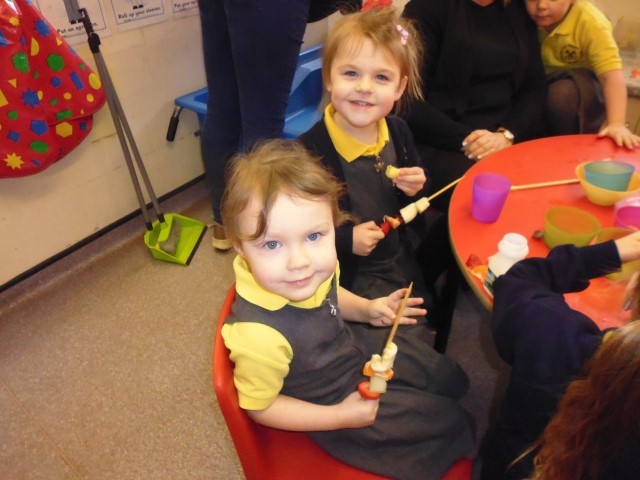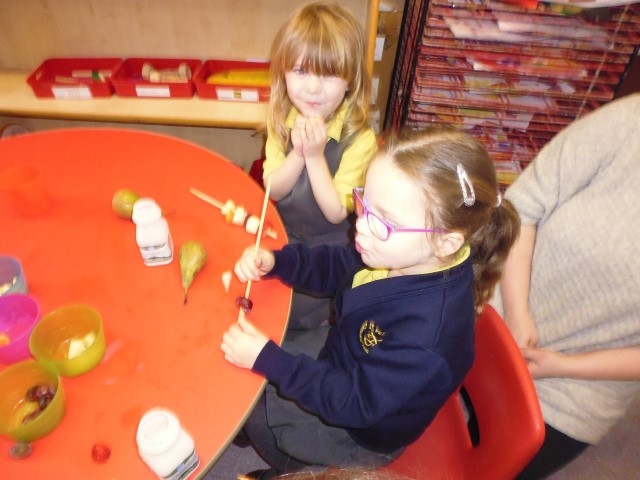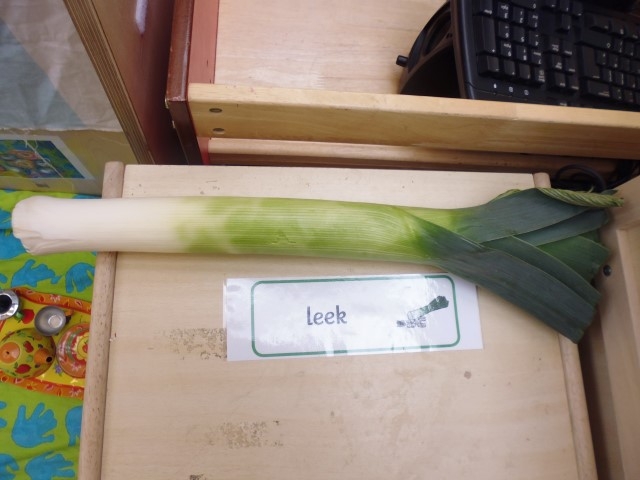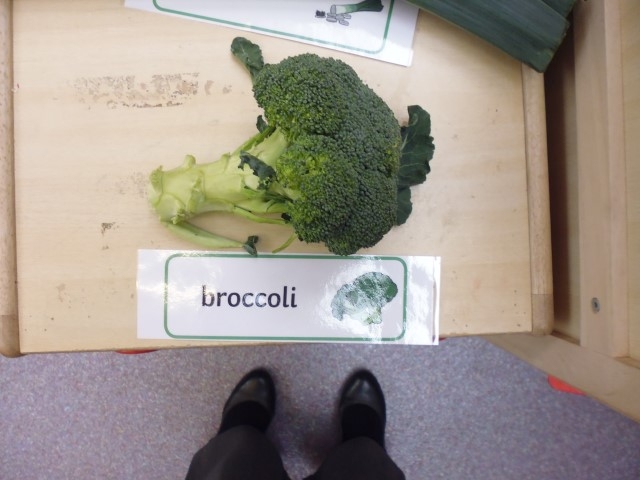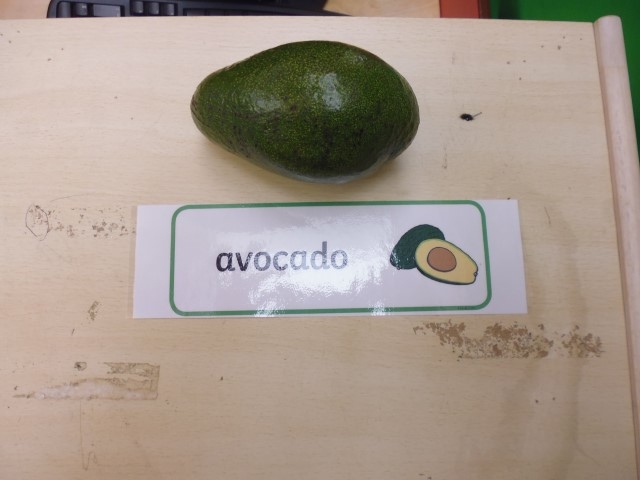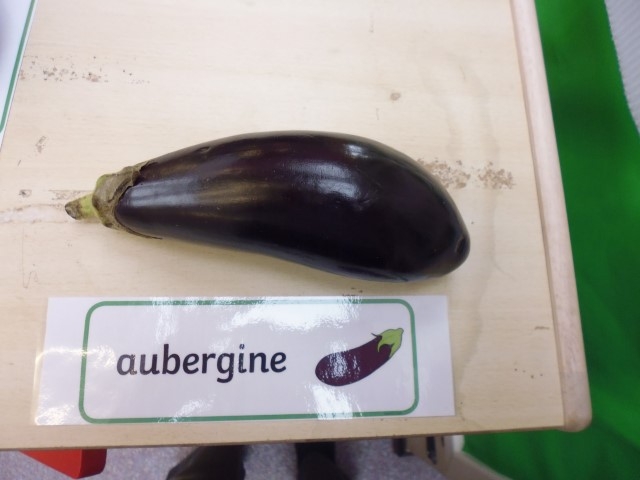 Shrove Tuesday and Lent
We have changed the cloths on our altar to purple ones, because it is LENT now.
We have been learning about Lent as a time to get ready for Easter – we thought we should help people, and play with everyone. One little girl in our class told us she was giving up chicken nuggets for Lent.
On Shrove Tuesday, we enjoyed making and eating pancakes in small groups.
Our RE topic this half term is 'Good Friends.'
We try so hard to be good friends at Nursery.
Here, all the children are taking turns and sharing. One boy picked a daisy for Mrs Ryan, " … because I love you." Other children noticed a boy building a butterfly on his own, so they went to help him, making sure he had good friends and was not lonely.
Chinese New Year
We had a fantastic time, working as a team, to make a Chinese dragon. He was very glittery and sparkly! We took our dragon down to the hall, and he went to sleep. While he was sleeping, Mrs. Ryan read us a story about Chinese New Year. Our friends from the Reception class joined us. We woke up the dragon by playing musical instruments. We took turns to stand under the dragon's head or body. If we walked in a line with our friends, this made our dragon dance around the big hall!
At the end of the morning we invited our families to join us for a Chinese snack.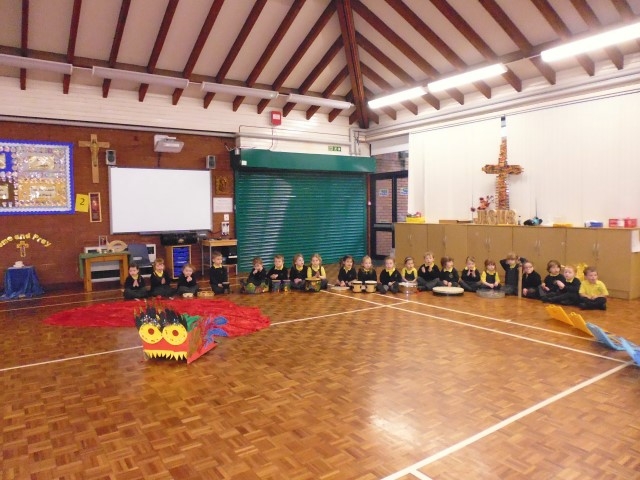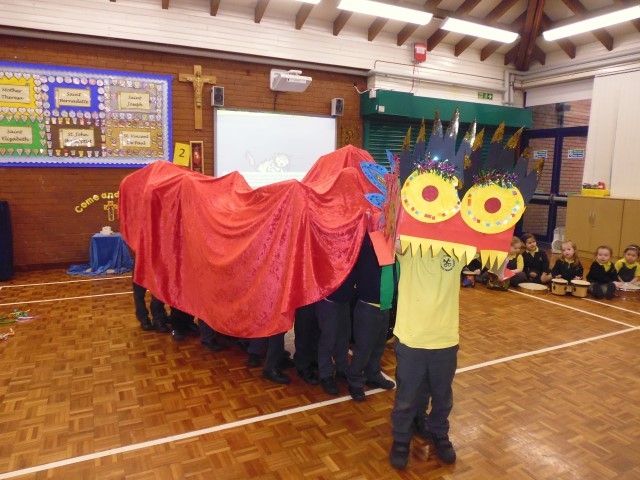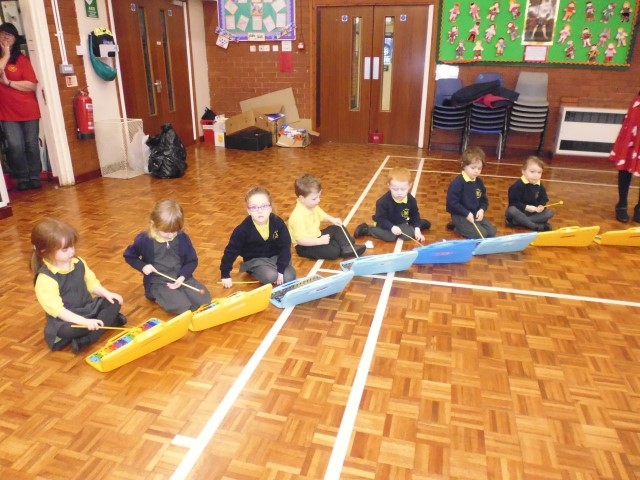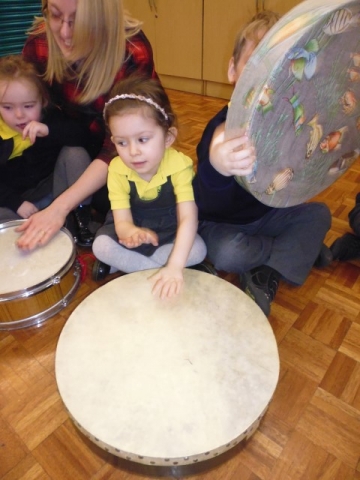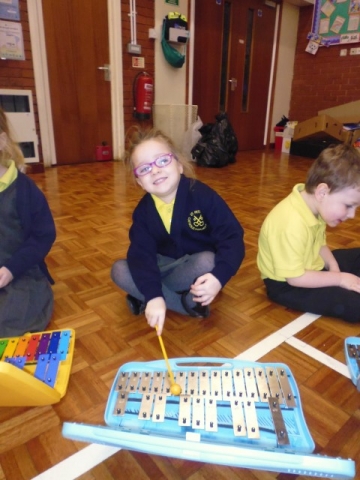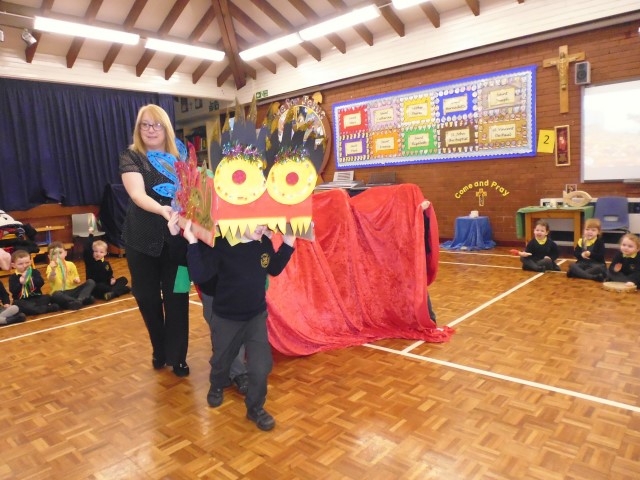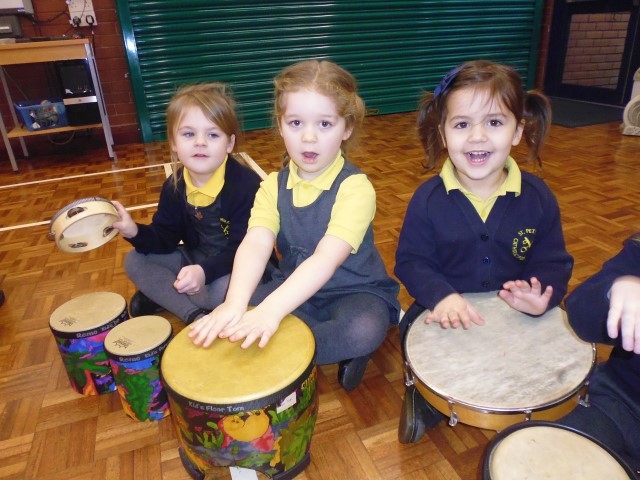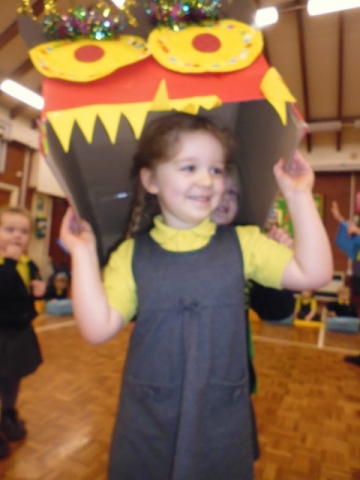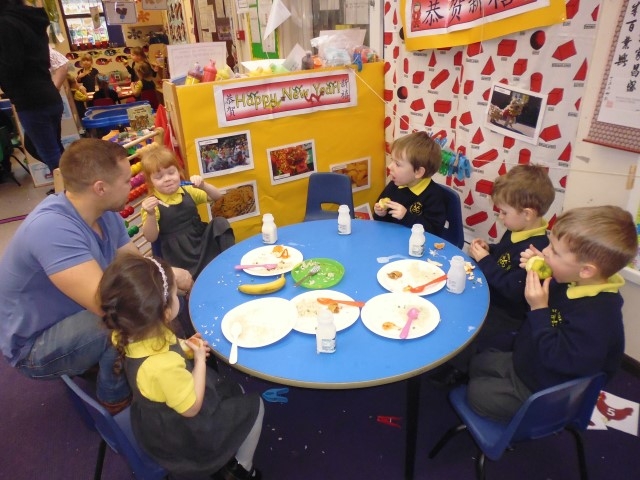 Jack and the Beanstalk
What a lovely week! We have planted beans outside, made our very own beanstalk indoors, used beans and glue to make patterns, and printed our own beanstalk at the easel. Can you spot the beanstalk we drew on the floor outside?
Afternoon Adventures Spring Term
We baked bread like The Little Red Hen

We experimented with ice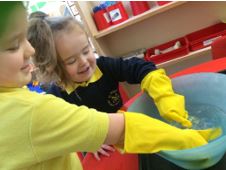 We made Polar bear biscuits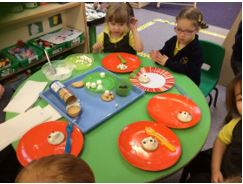 Winter  – February 2019
We went outside to take photographs of signs of Winter.
The children used the 'Camera' function on the iPad, taking all the photographs themselves. They noticed the tree with no leaves, ice on our Nursery playground and the hills beyond the park.
Learning Links – December 2018
We had a lovely Learning Links morning with our friends from the Reception class.
We painted and glued to make baubles, stuck candles on to an Advent wreath hat, danced, sang and made Christmas biscuits!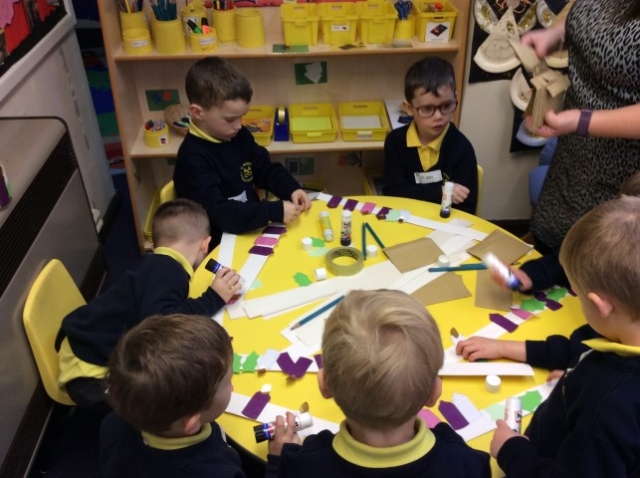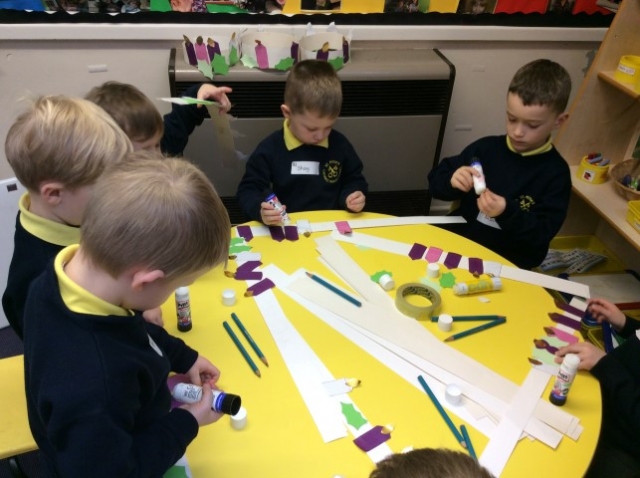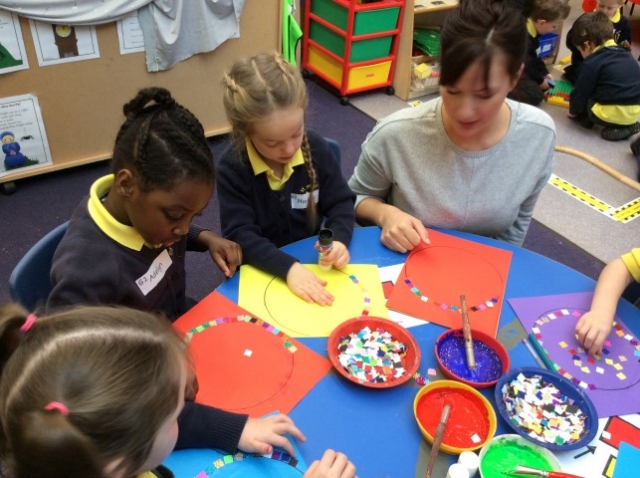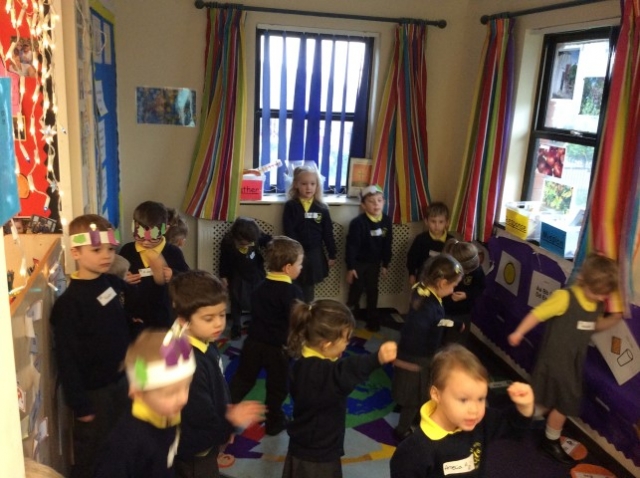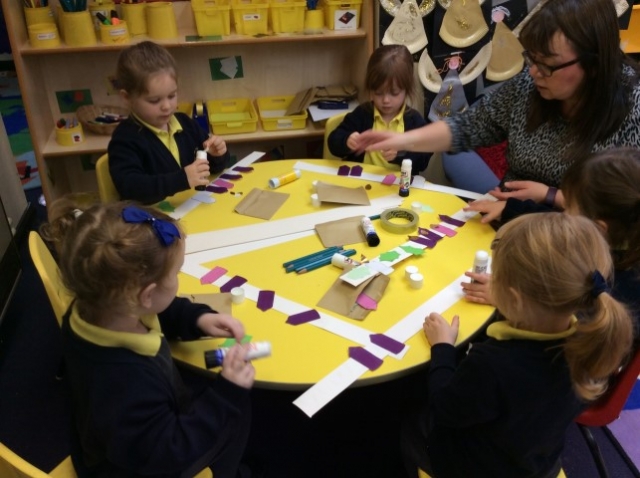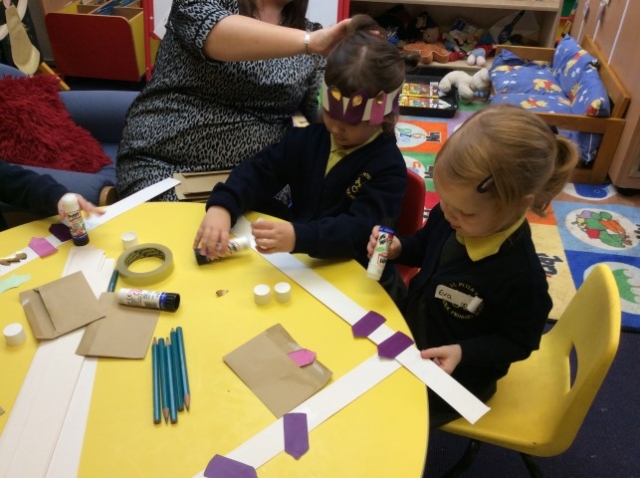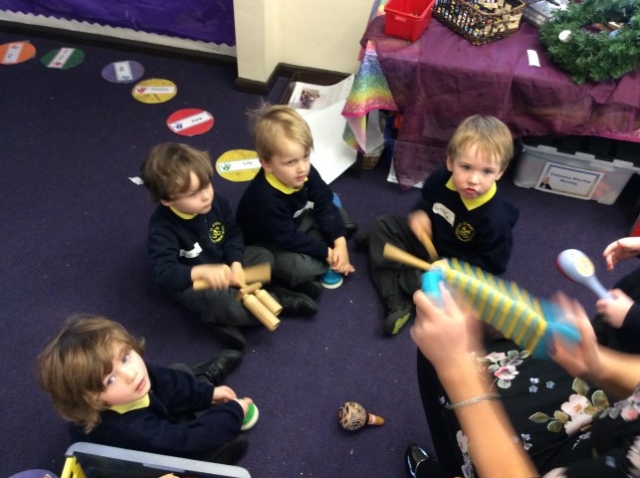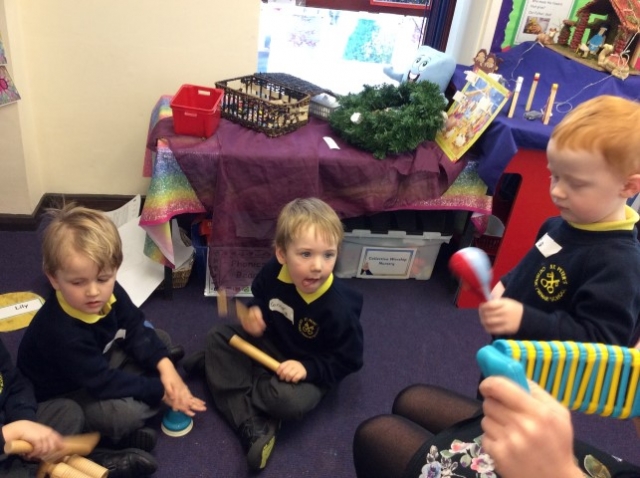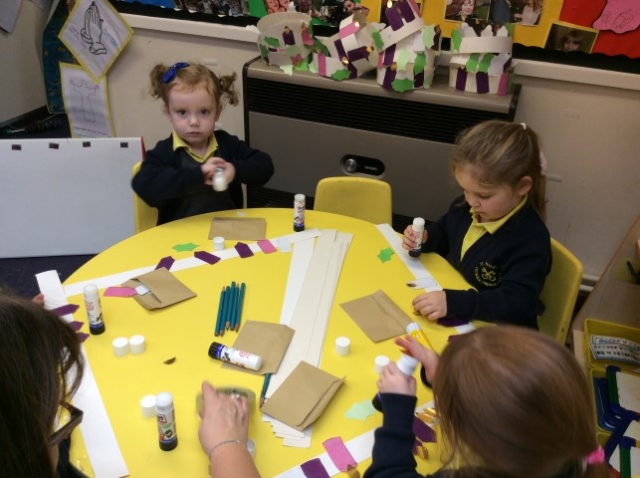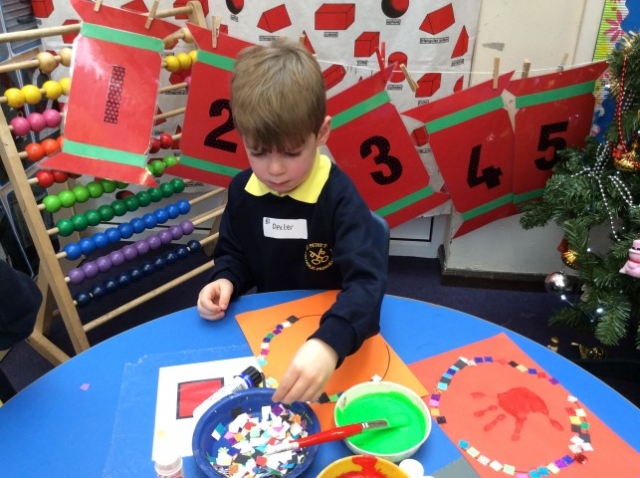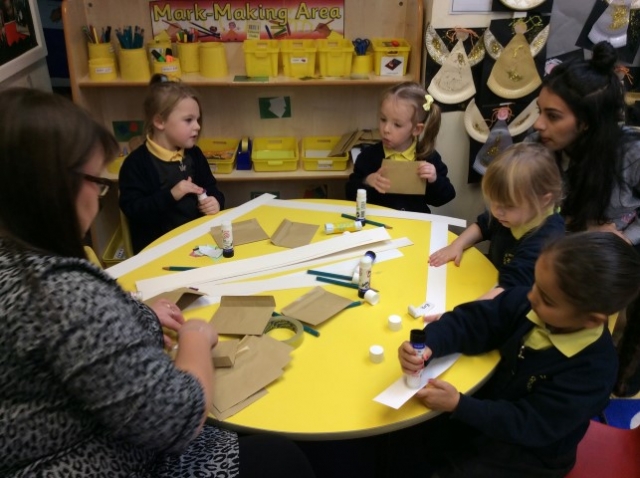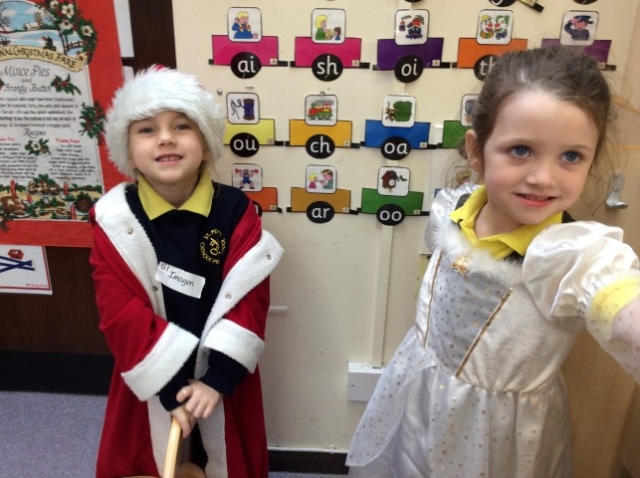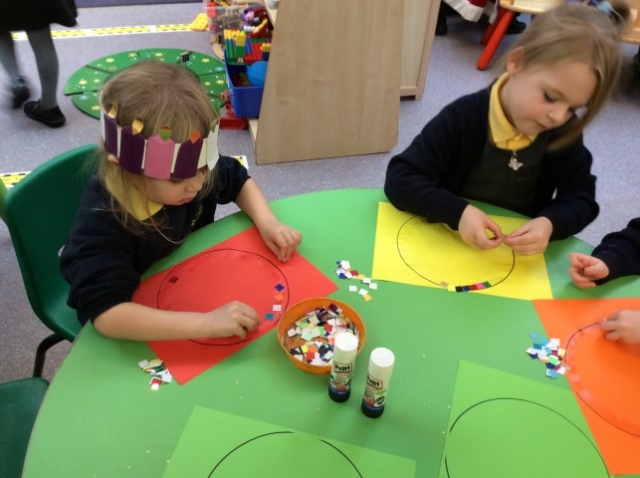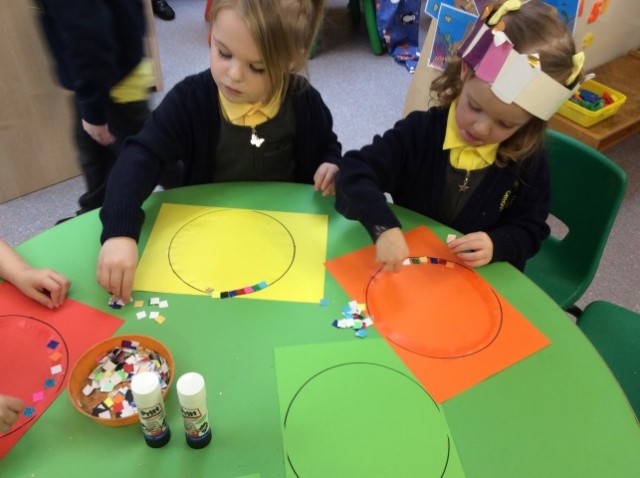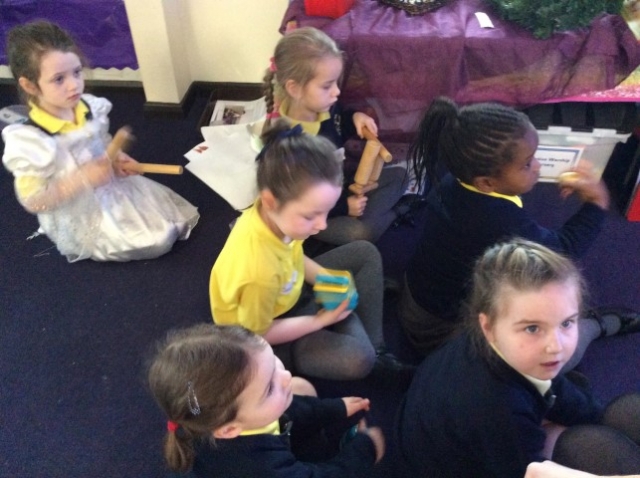 Forest School – December 2018
We began our Forest School session today with a 'daily mile!' (We ran two laps of our school field)!
Comments included:
"My legs have run out of batteries!"
"This is really good exercise!"
"I am the fastest runner!"
"Have we nearly finished yet?"
We then sat in our log circle to listen to the sounds we could hear, and to have some warm milk.
We ended our session by gathering on the grass to play 'The Farmer's in his Den.'
Hedgehog Den – November 2018
The hedgehog's home had blown away in the wind, so we made him a new one! We used paintbrushes and water to clean his fence for him.
The hedgehog had everything he could wish for! We brought musical instruments so we could sing and play to him, and books, so that we could read him a story!