Headteacher's Welcome
I hope this website gives you all the information you need about our school and an insight into the everyday events and celebrations of school life.
St. Peter's is a Catholic Voluntary Aided school in the Diocese of Shrewsbury. We are proud of our Catholic heritage passed onto us by the past generations of Stalybridge Catholics. We believe we are a community that gives a positive witness to our Christian faith with Jesus Christ at its centre.
Our school offers a broad and balanced curriculum for our 230 children ranging from 3 to 11 years. We aim to develop each child's potential by nurturing their spiritual, moral, intellectual, physical, social and emotional development. We strive for excellence in all we do; to be the best that we can be.
Kind regards
Mrs K Ryan
Head Teacher
Term Dates
Autumn Term 2021
Starts: Thursday 2nd September 2021
Ends: Friday 17th December 2021
Half Term: Monday 25th October 2021 to Friday 29th October 2021
Spring Term 2022
Starts: Tuesday 4th January 2022
Ends: Thursday 14th April 2022
Half term: Monday 21st February 2022 to Friday 25th February 2022
Summer Term 2022
Starts: Wednesday 27th April 2022
Ends: Thursday 21st July 2022
Half Term: Monday 30th May 2022 to Friday 10th June 2022
Wonder Dome
To celebrate National Space Week, all children from Nursery to Year 6 enjoyed a visit to the Wonder Dome, learning …More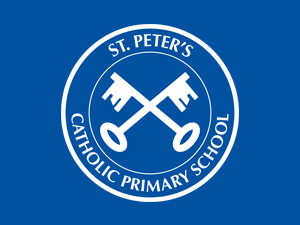 Rosary
Thursday 14th October This week's Rosary can be found here