Year 6
Teacher – Mrs Barber
TA – Mrs Armstrong
Welcome to Year 6
Year 6 is a very important year, but we try to make it fun as well. Being the eldest children in the school means that we have a responsibility to set an excellent example to the rest of the school. We prepare for High School by taking on responsibilities around our school and looking after our younger peers. We are given roles as prefects, dinner monitors and buddies who work with Reception to help them learn. Our aim is to be the best that we can be, which we do by working hard, becoming more independent and making sure that we find enjoyment in all that we do. We are a dynamic class and we embrace new challenges; we set ourselves targets and we try our hardest to reach them. Our teaching assistant, Mrs Godsall, is always here to help. Being creative in our learning means life is never dull.
At St Peter's our goal is to create successful, confident and independent individuals who will develop into active and responsible citizens. By the end of Year 6 we the children will have developed significantly both academically and socially. During the Spring Term, the children will begin to prepare for the SATs which take place in May. The children will have a wide range of support during this time and will be given every opportunity to reach their full potential. If you have any questions about the coming terms please feel free to come and speak to me after school, where I will be more than happy to answer any questions which you might have.
Mrs Barber and Mrs Godsall
Young Shakespeare Company – October 2017
Cafod Cafe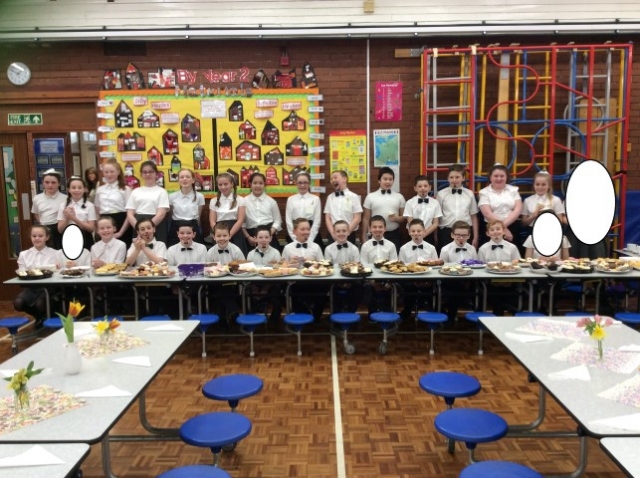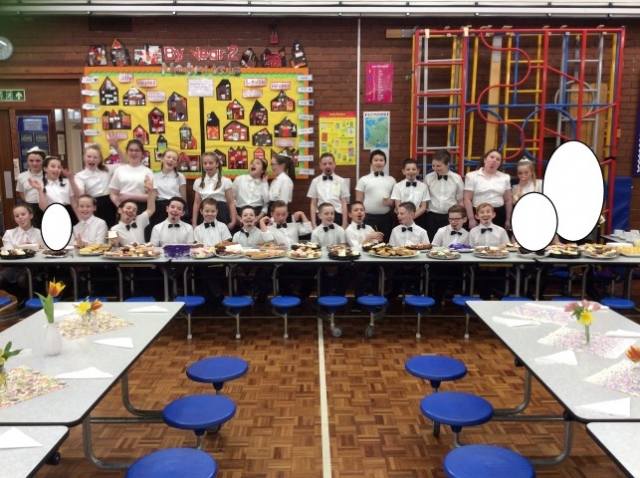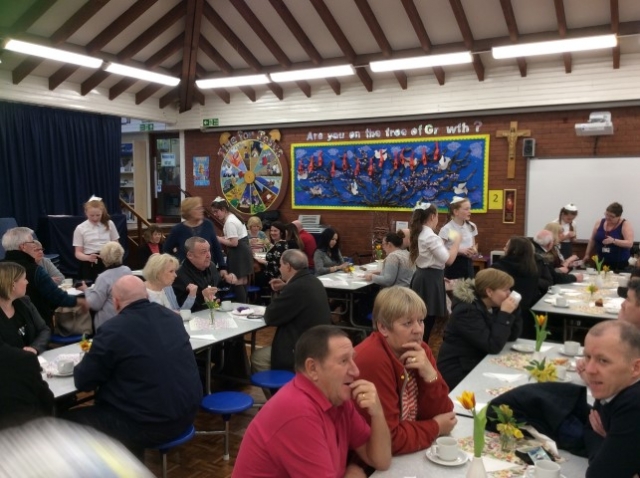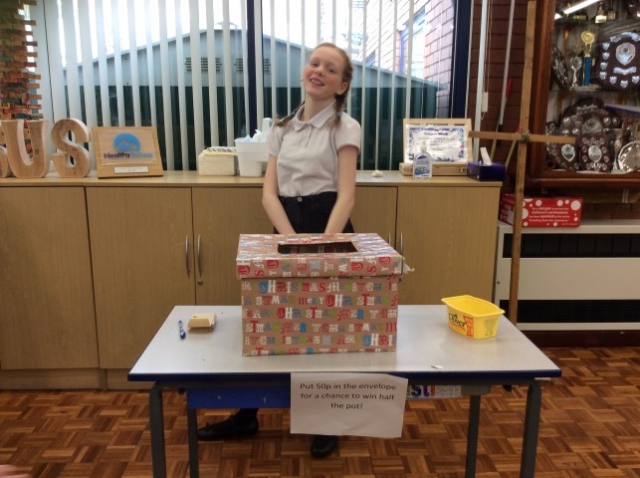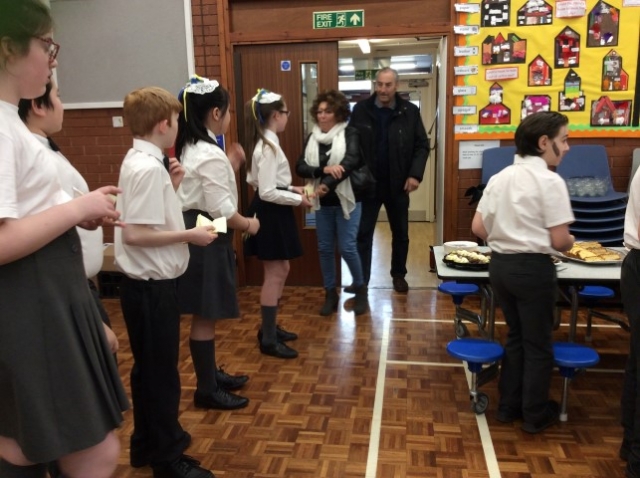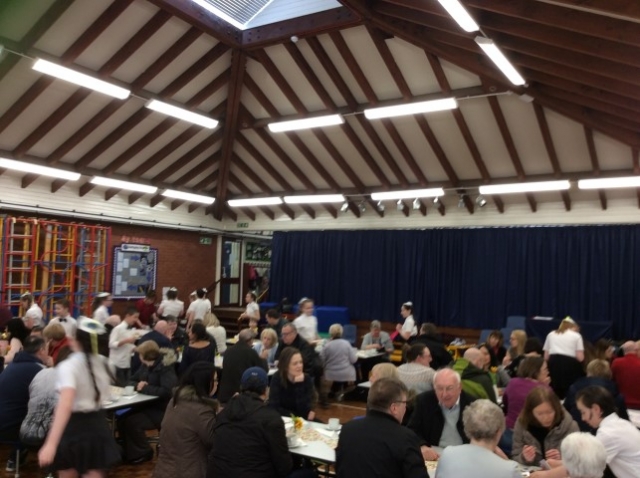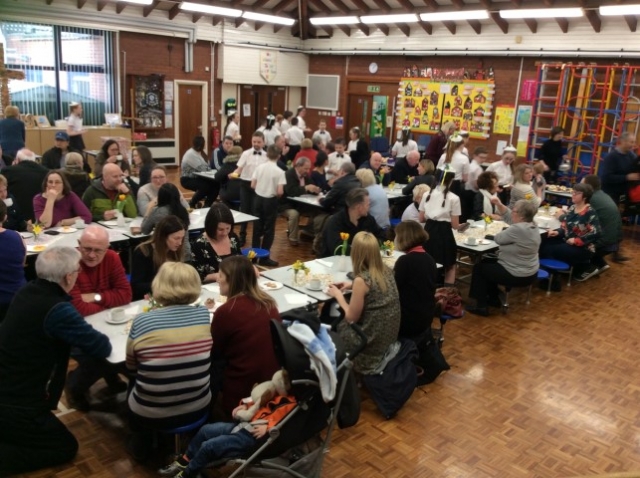 Roger the Chick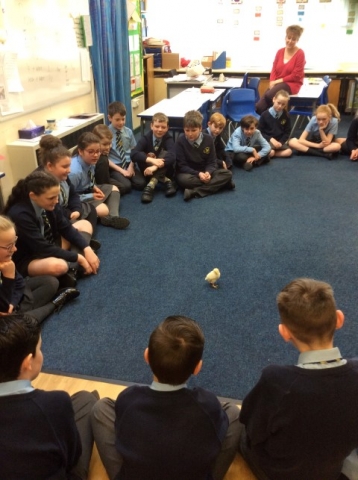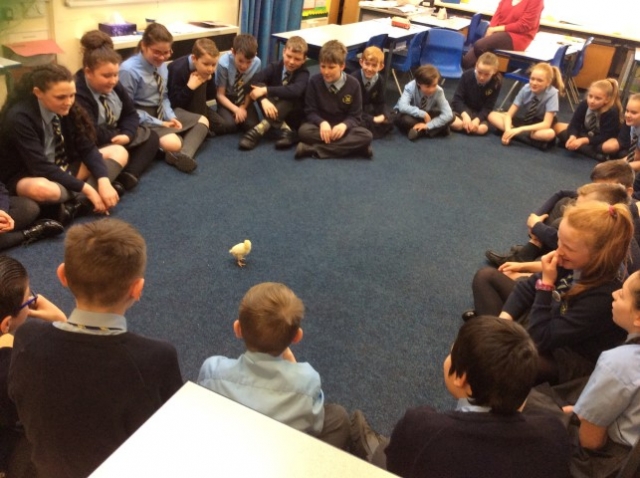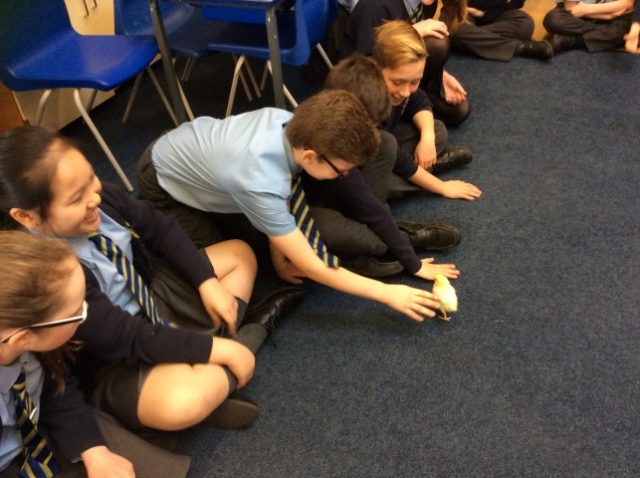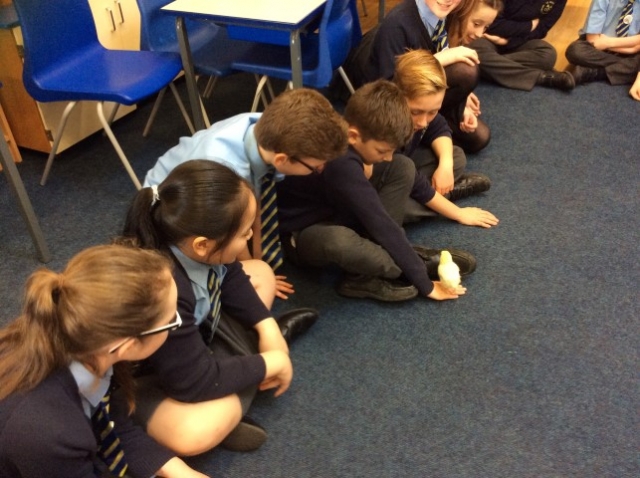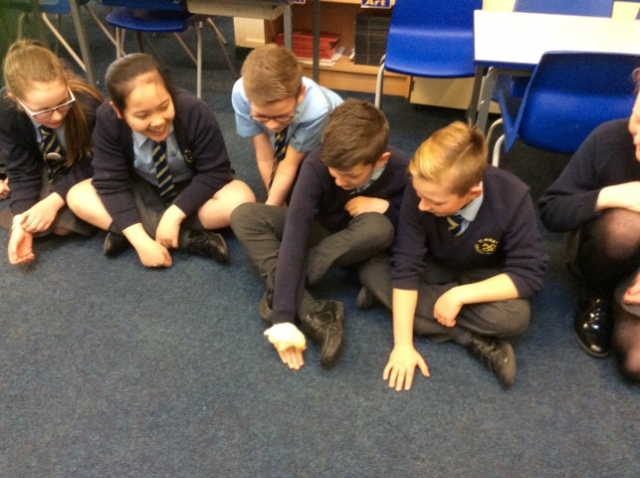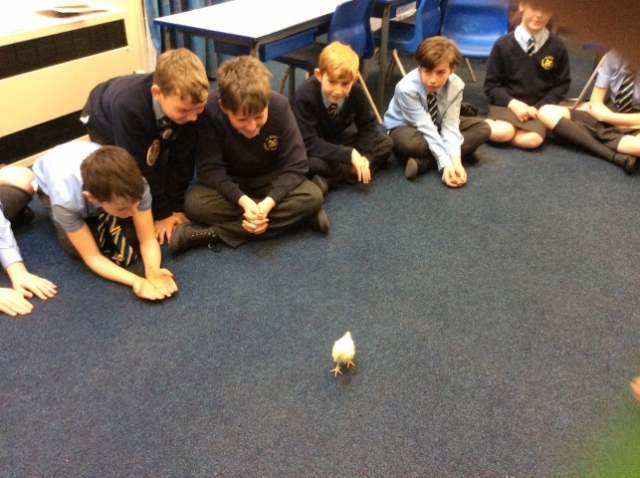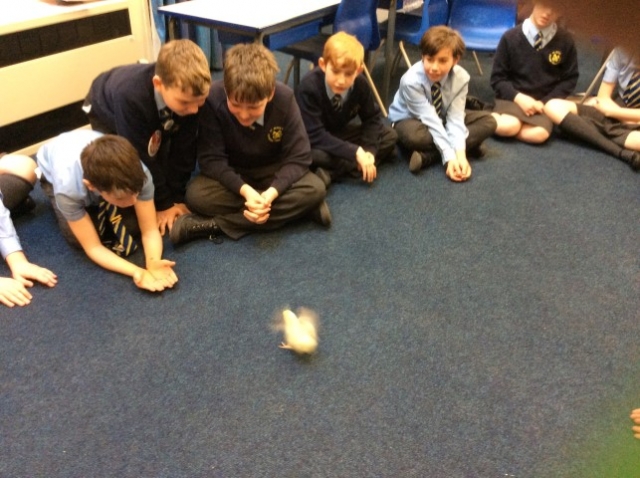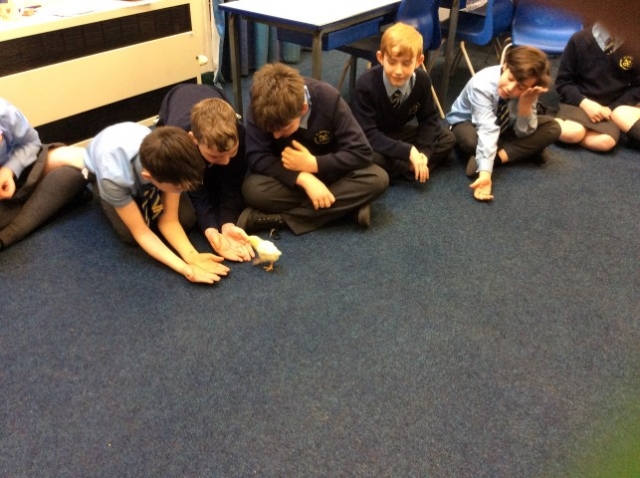 Fire Brigade visit – 25th October 2017
We had a visit from the Stalybridge Fire Brigade and they showed us all around the fire engine, showed us all the equipment they use and let us use the hose.  They also told us how to stay safe on Bonfire Night and to go to an organised display.
Thank you Stalybridge Fire Brigade.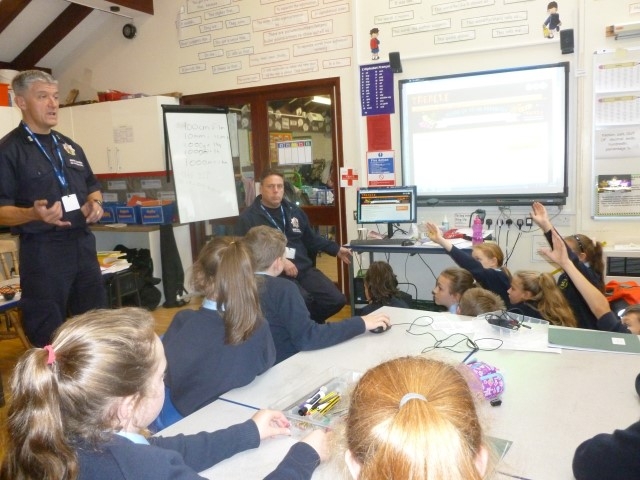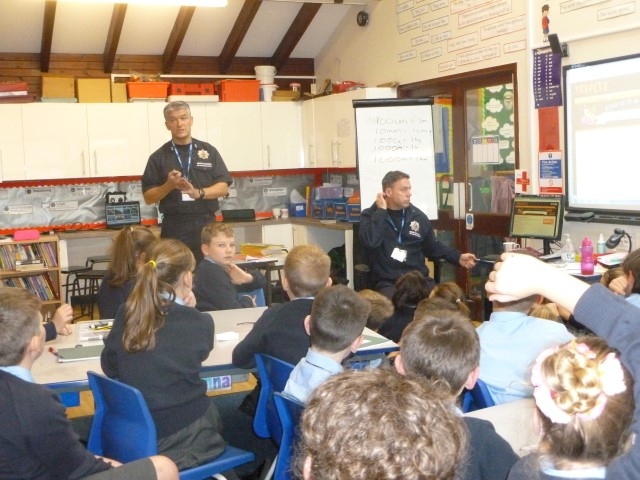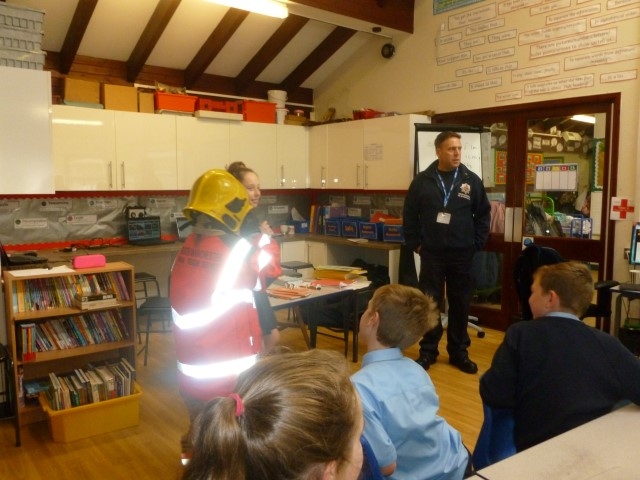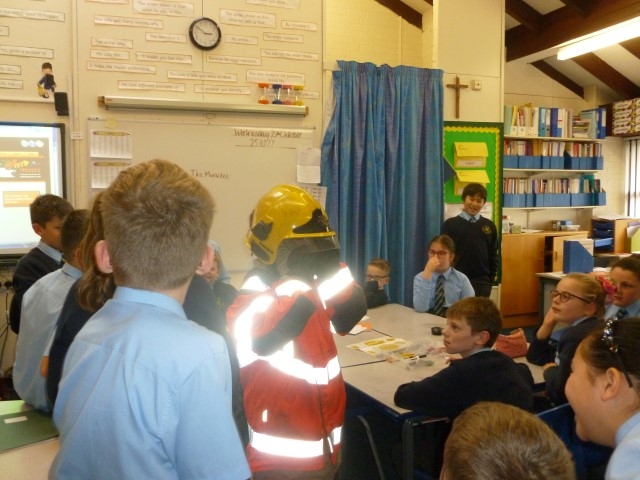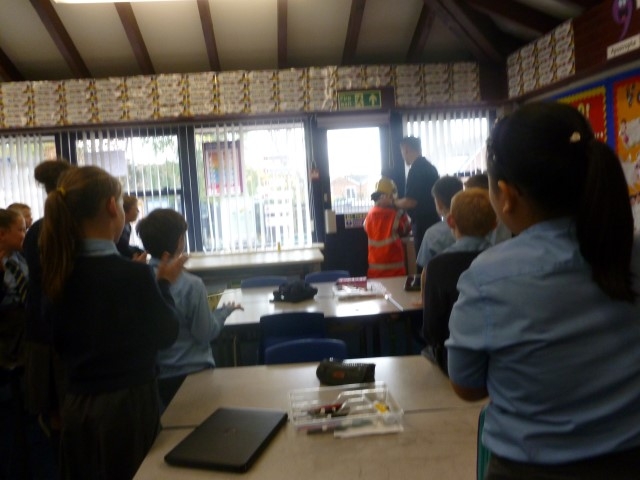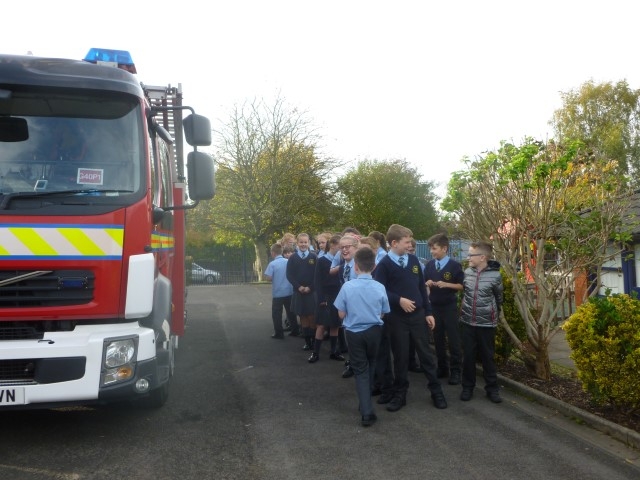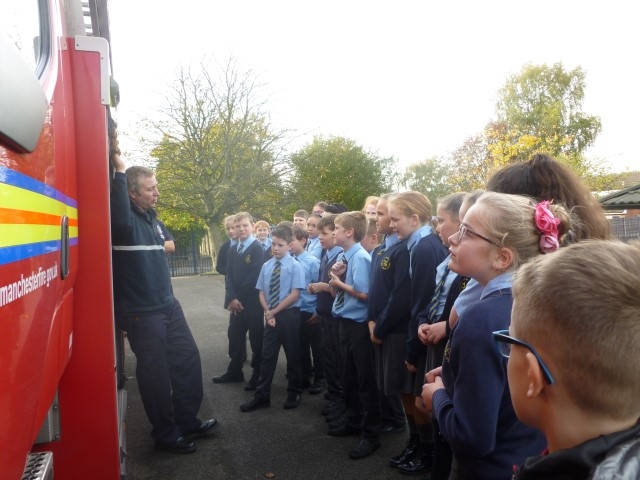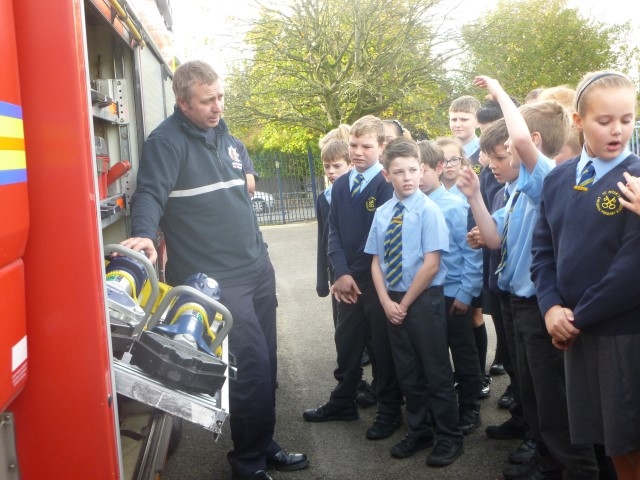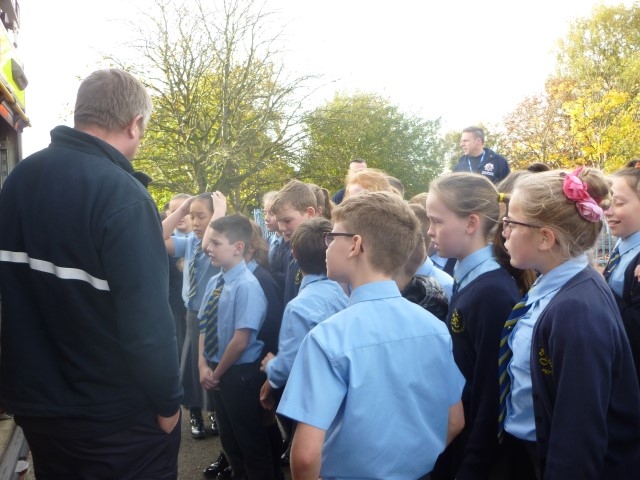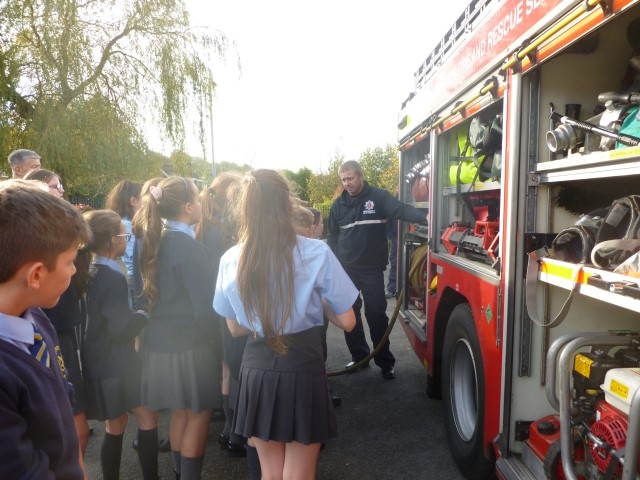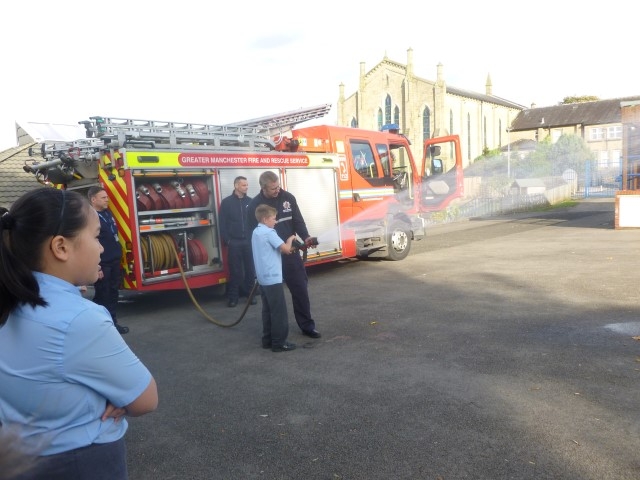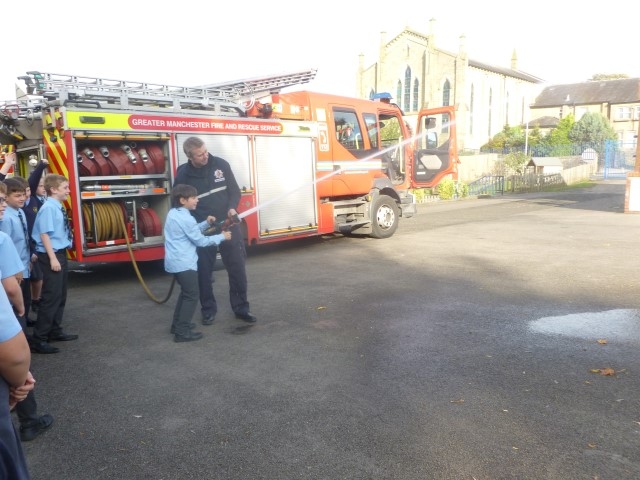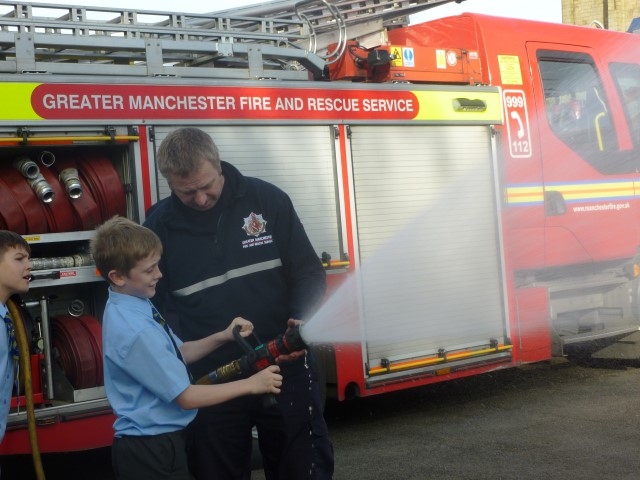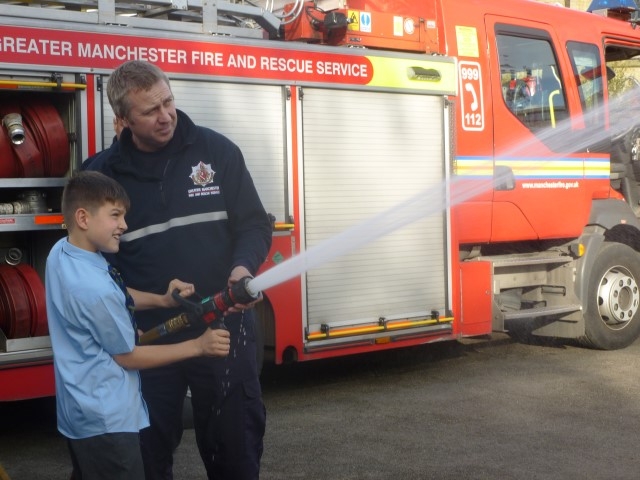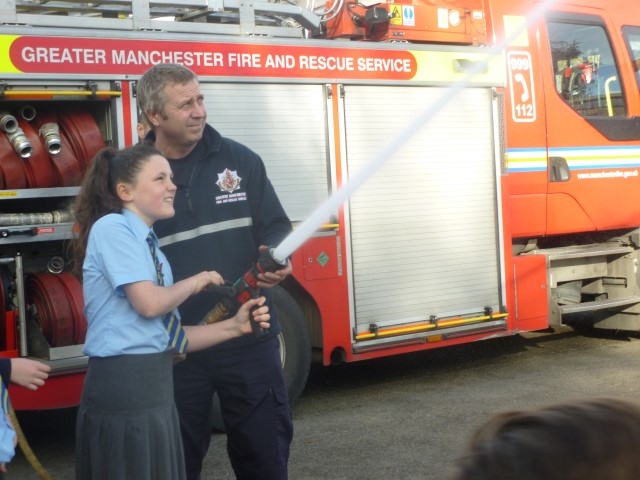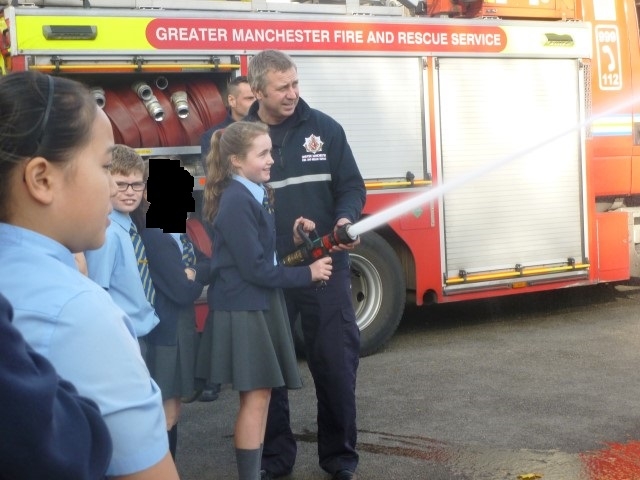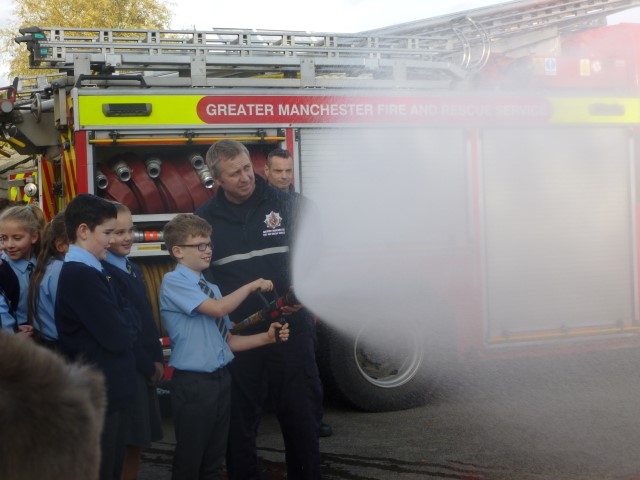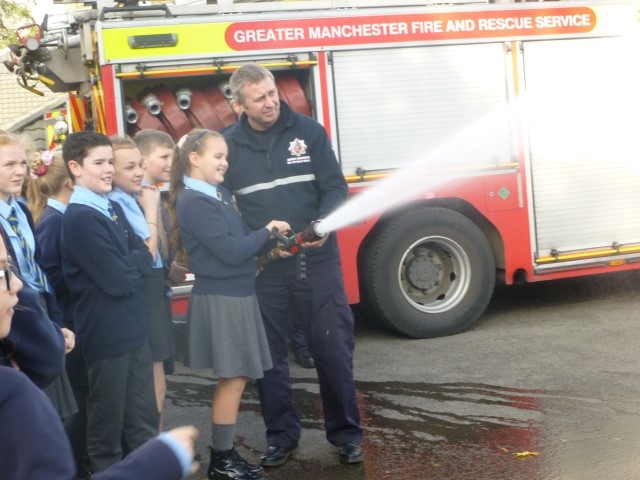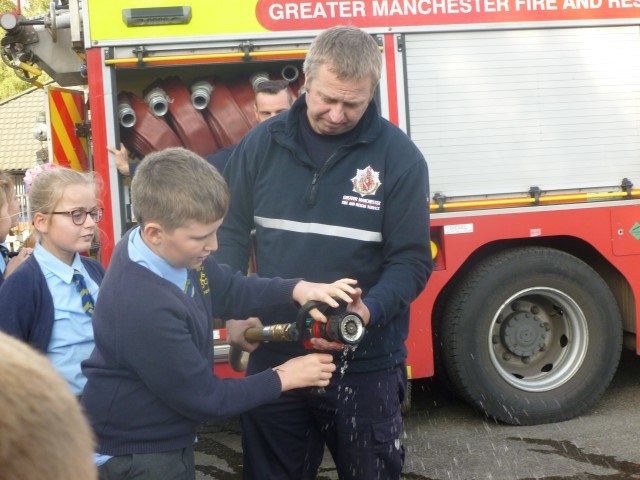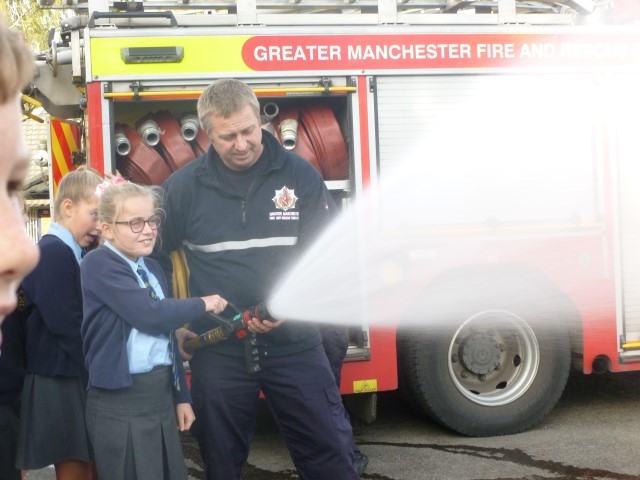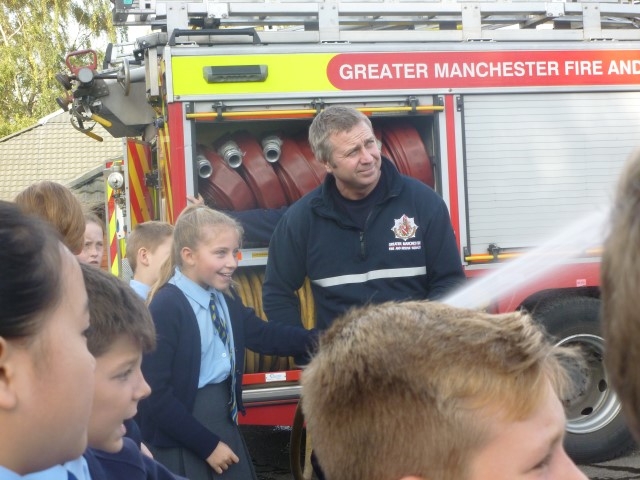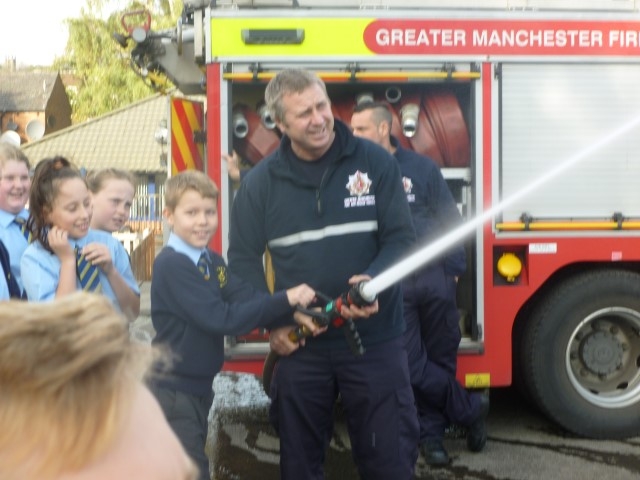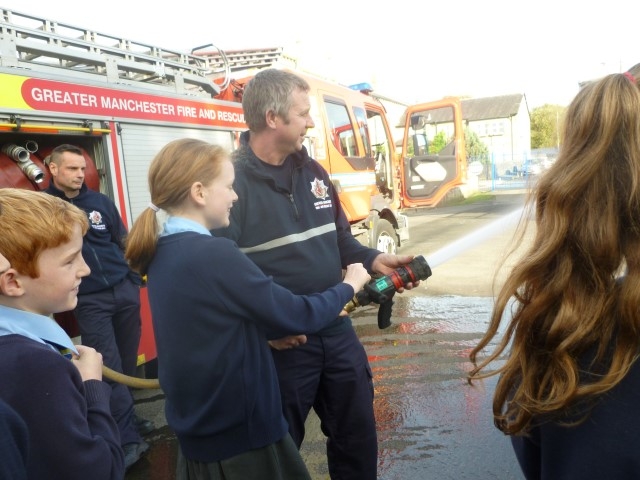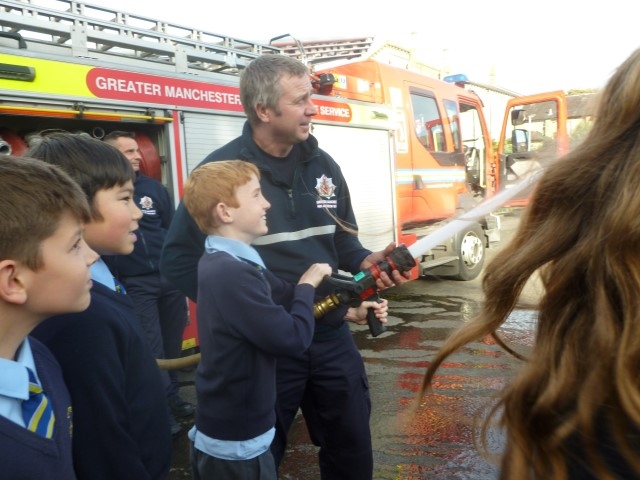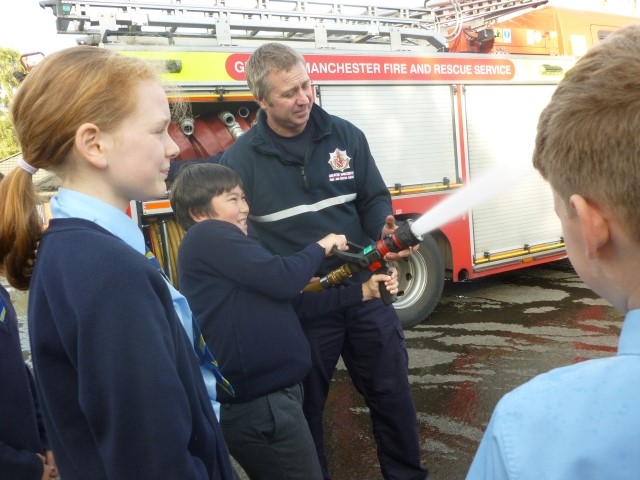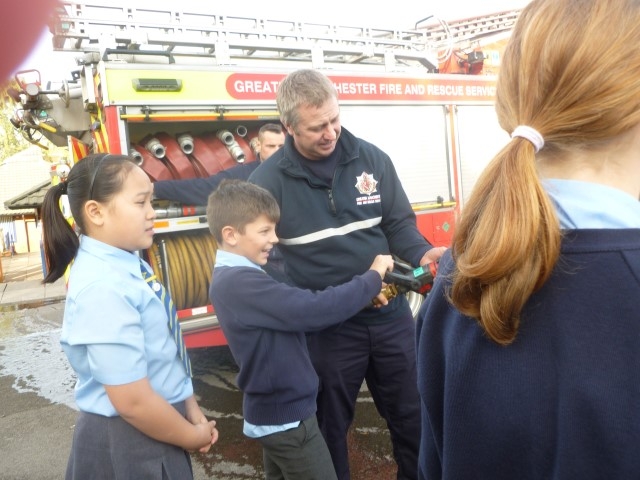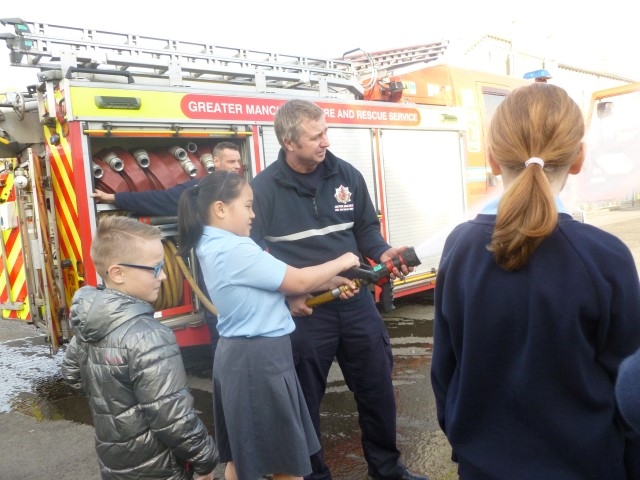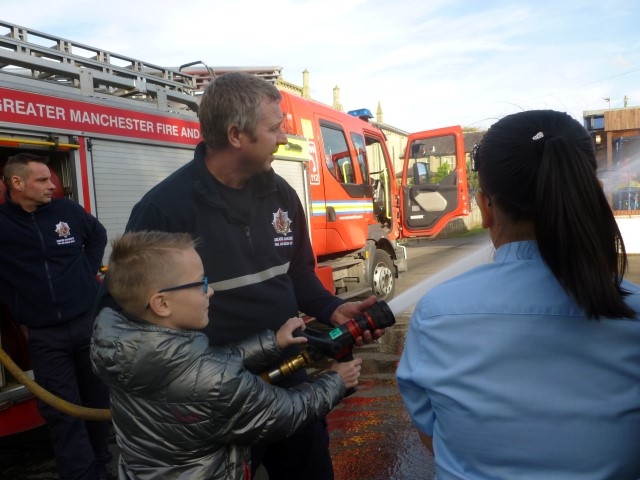 LLandudno Trip – September 2017
On Tuesday 12th September, we had a great day out at Llandudno. We set off at 7 O'clock prompt. We arrived there at 10:40 and sat on the bandstand to have a snack.
After that, we walked a few metres until we came to the Pier. Mrs Barber talked to us about the history of the Pier . We had a walk down the pier and we saw the crocodile shape on the Great Orme. We stopped once and talked about how the Grand Hotel, which was on the pier, looked like.
Then we set off again for the tram up the Great Orme. We had a fast pass and skipped all the queues, as when we got there we went straight on. We stopped at the halfway station and then caught the tram from the station to the summit.
At the summit, we had our lunch and played in the little park. Then we went on our nature walk. The leader that took us round was called Sean and he told us lots of facts about the Great Orme.
Next we made our way to the Great Orme Copper Mines. Before we went in we had to watch a few videos about what the copper mines were. Then we went in and we were guided by a member of staff that worked there. We went down two levels and then made our way back out again. After that we went into the gift shop. There was lots of things you could buy but we were limited as we only had £6. Next we made our way back to the halfway station. We got on the tram that took us back to the bottom of the Great Orme. We left and just down the road was our coach. We got on and made our way back to school.
On the coach it was very quiet as we were all tired and it had been a long day. On the way we hit a lot of traffic so we got back at 6 O'clock. We had a thoroughly good day and enjoyed ourselves lots.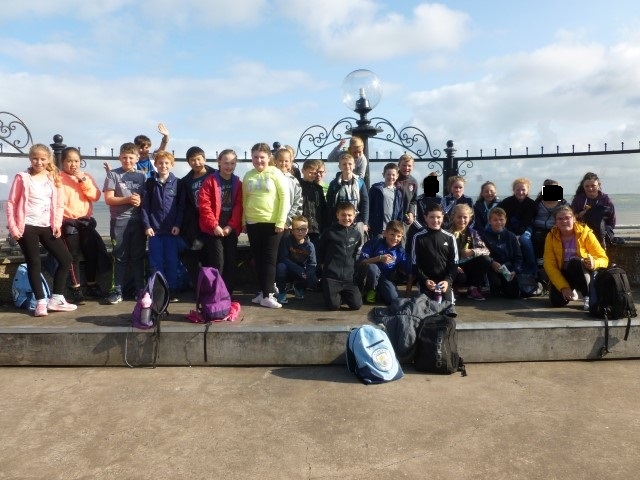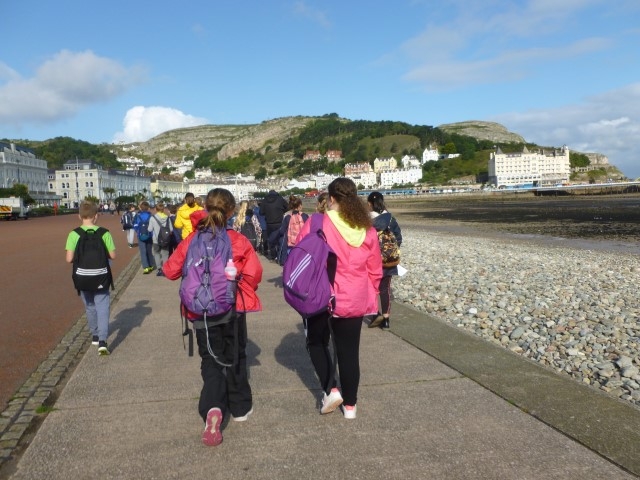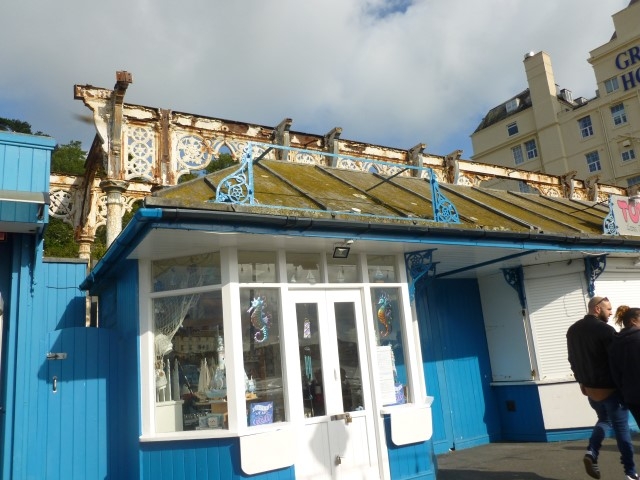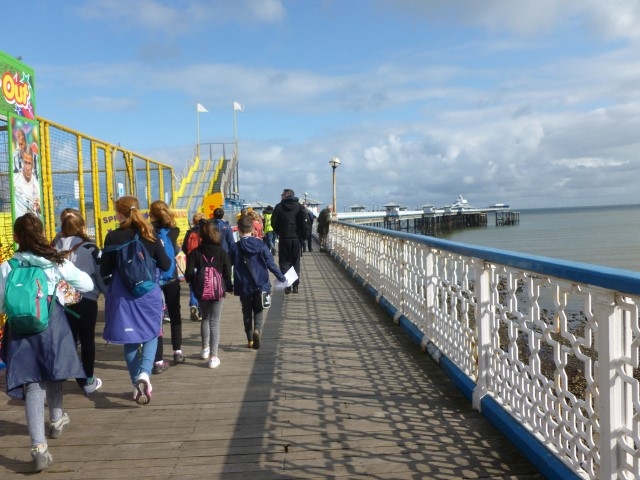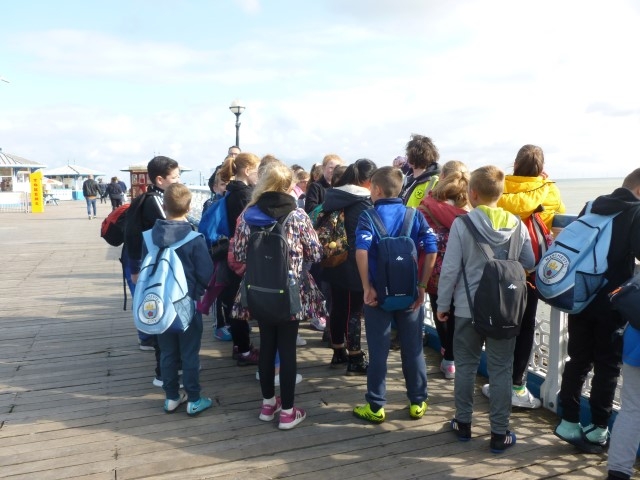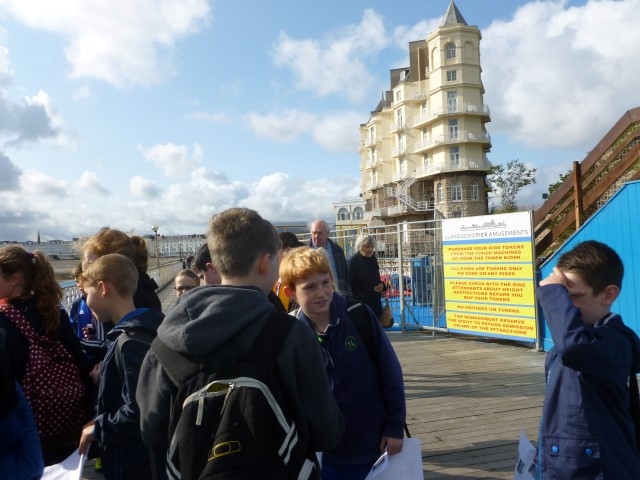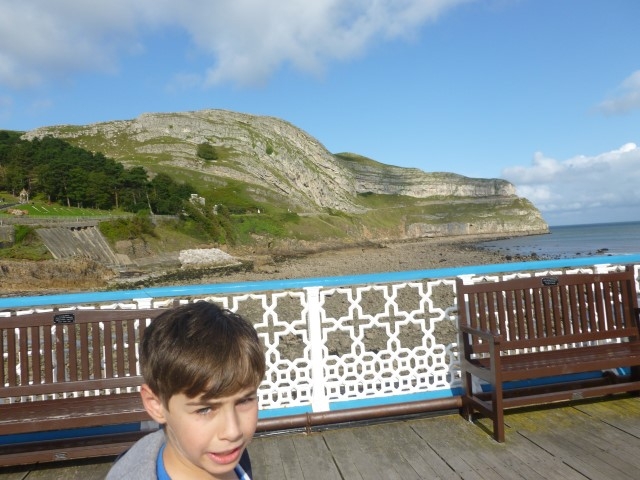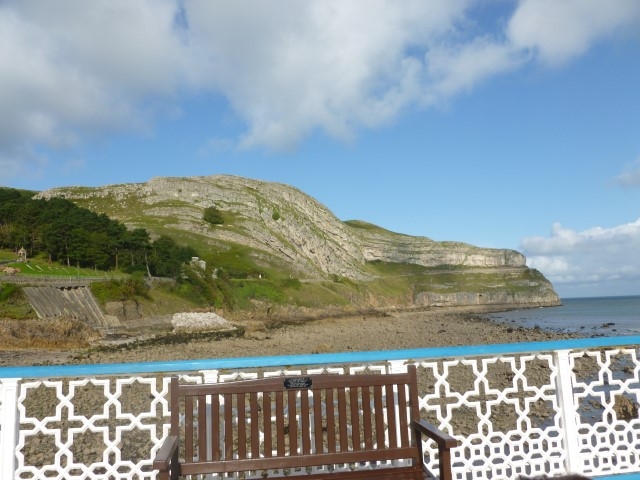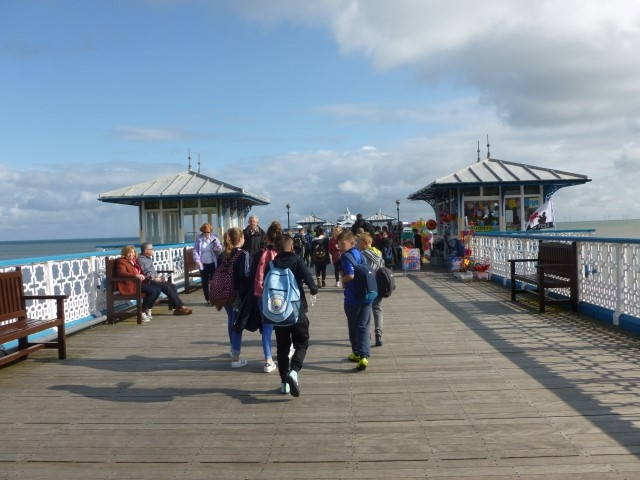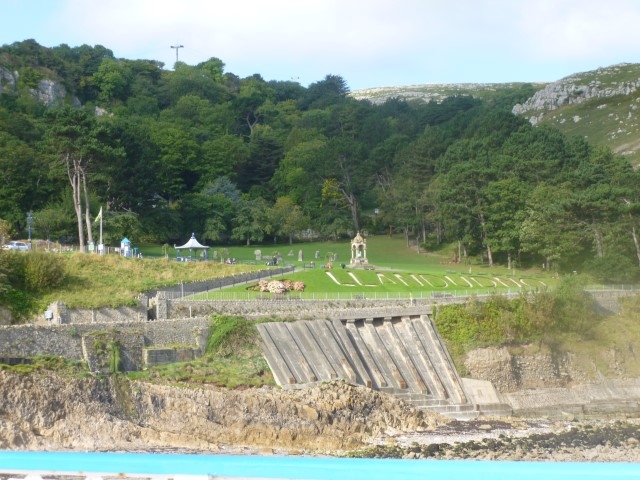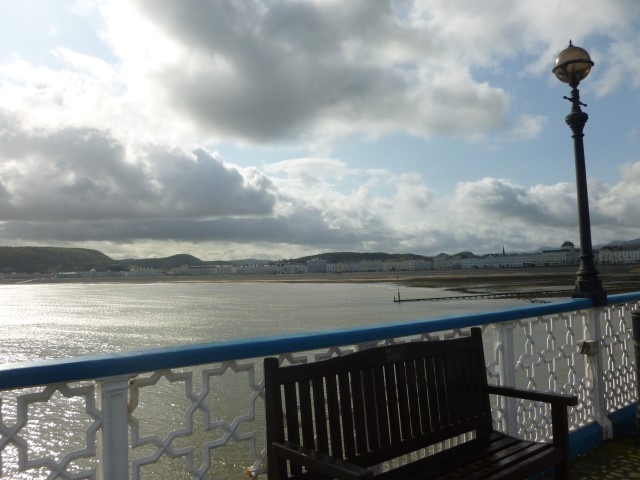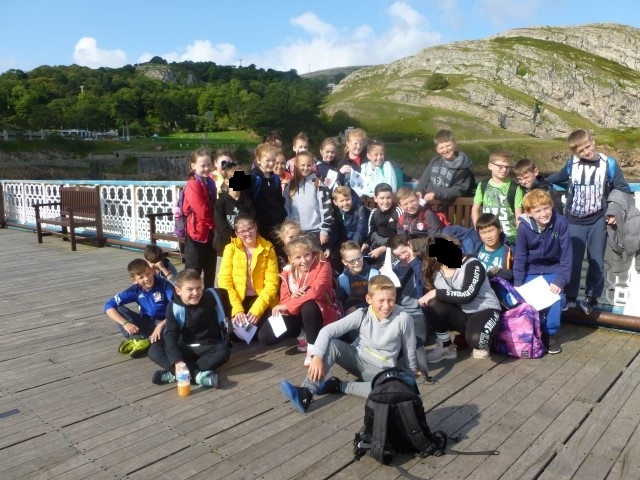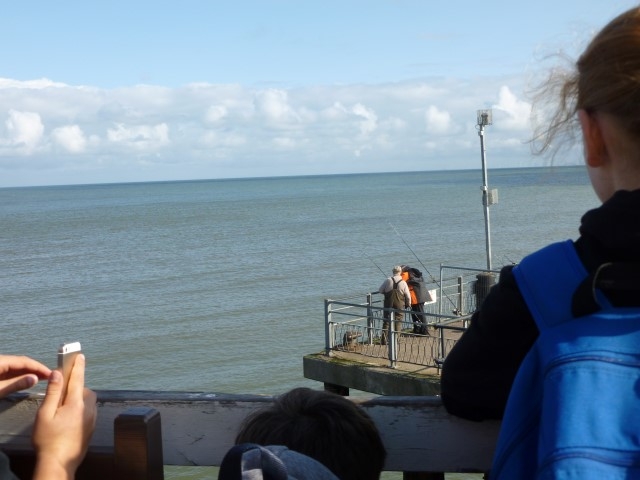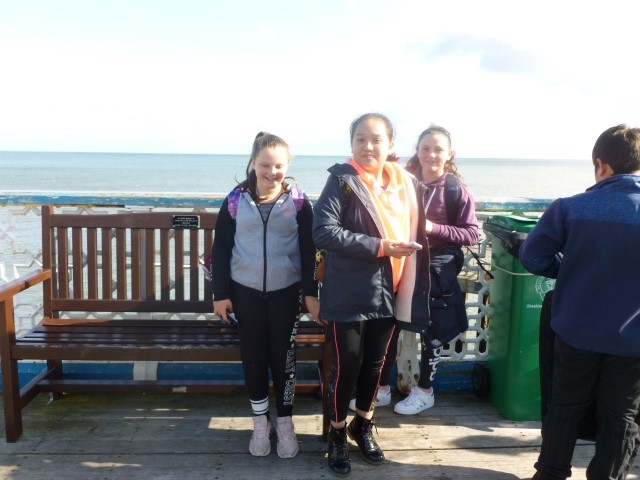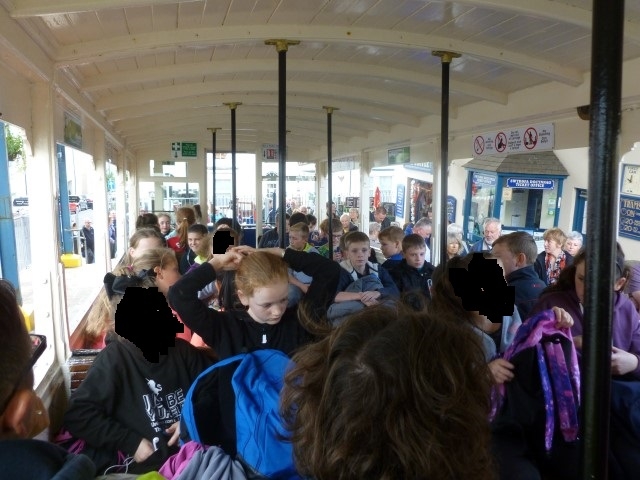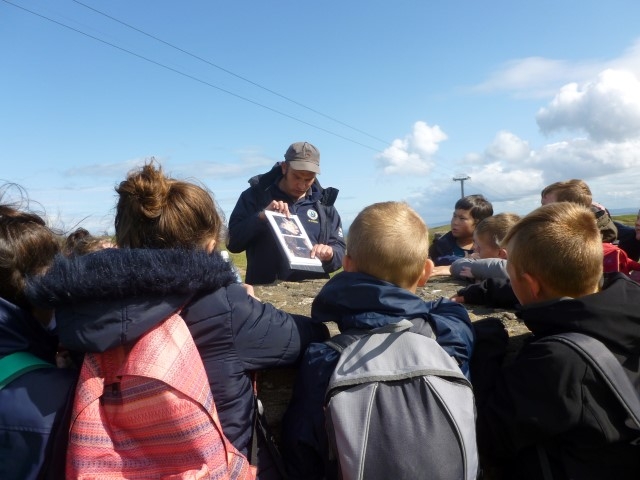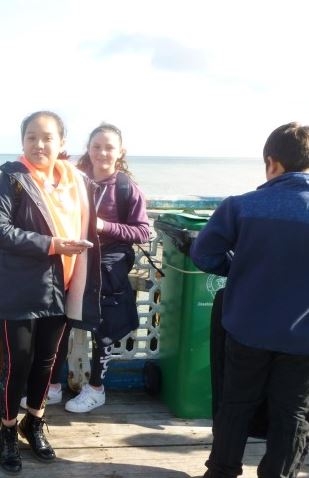 Mrs Davies visit – 5th October 2017
On Tuesday 3rd of October, Y6 were lucky enough to have a visit from Mrs Davies-a local dentist who has just been to the Tanzania to do voluntary dental work with a company called bridge to aid.
Y6 were shown a power point about all the wonderful things Mrs Davies has accomplished in the small space of two weeks. Not only had she helped young children and adults to look after their teeth, she had also trained nine locals to do emergency extractions and basic dental Care.
As well as talking to Y6 about her adventures, Mrs Davies also was lucky enough to meet some of the massi. She found out lots about them including the fact they knocked out their bottom front teeth so that if they got lockjaw ( a disease from cattle) they would still be able to feed from a tube which would be inserted in the gap. At the end of the two weeks Mrs Davies was proud to confirm the nine locals had graduated as basic dentists.
These people can now give their villages' simple relief from tooth ache and common pains.Y6 learnt a lot from Mrs Davies and really enjoyed the experience. It was a great opportunity and an interesting learning session.Y6 hope there can be more of these exciting lessons from parents in the future.
Thank you Mrs Davies