Year 4
Teacher – Miss Holland
TA – Mrs Algate
Welcome to Year 4
Class Page. Here you will find updates of what we have been learning about in class and links to help with homework.
Forthcoming Trips
Fairground ICT and DT – July 2017
Today we have focused solely on creating our own moving fairground. Using our ICT skills we experimented with writing and testing algorithms on the control box, to ensure that our rides moved in the right way.
After that we constructed the fairground rides, following the detailed instructions. We tested all our rides to make sure they worked properly. We had great fun!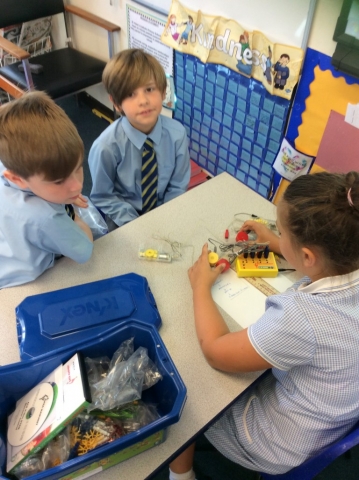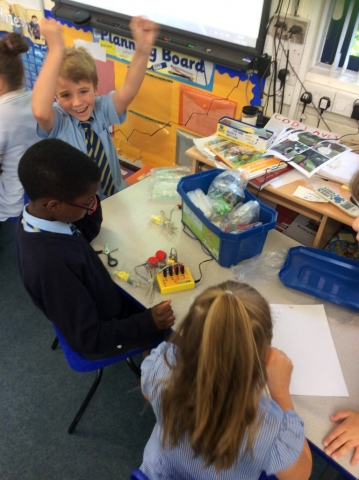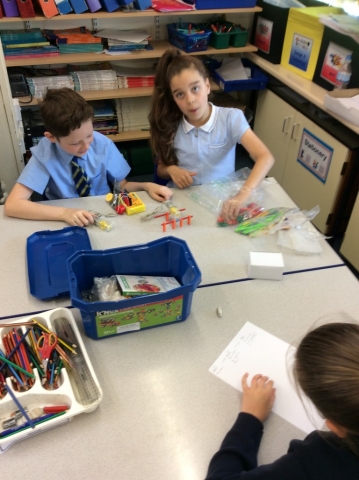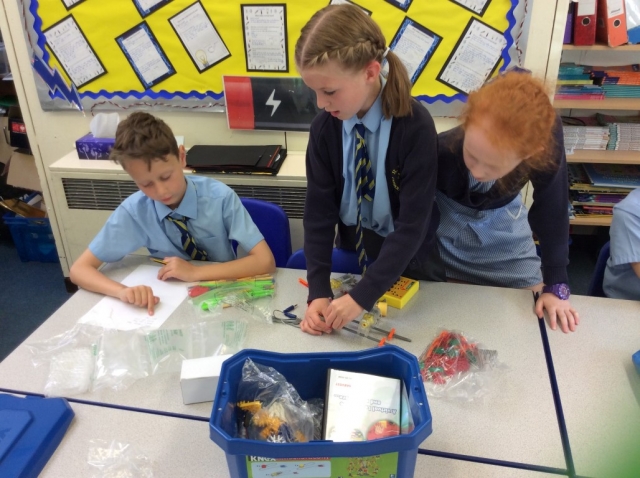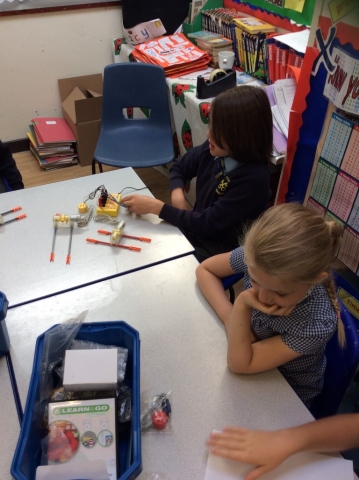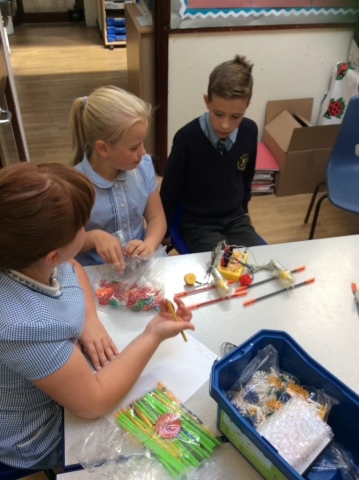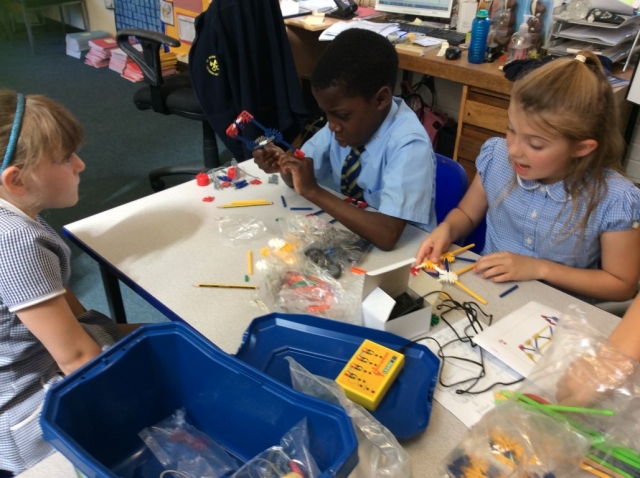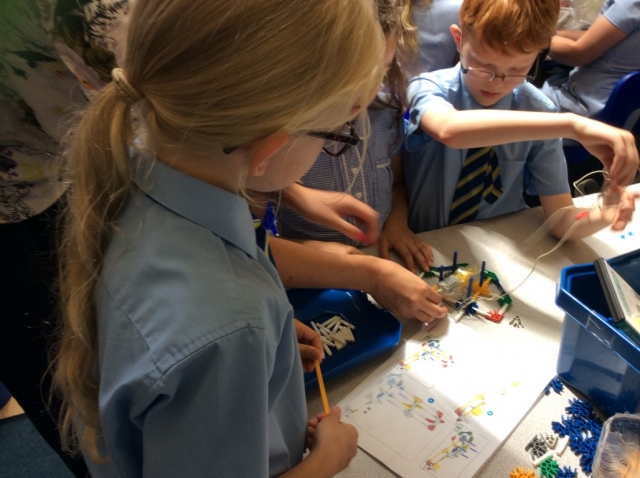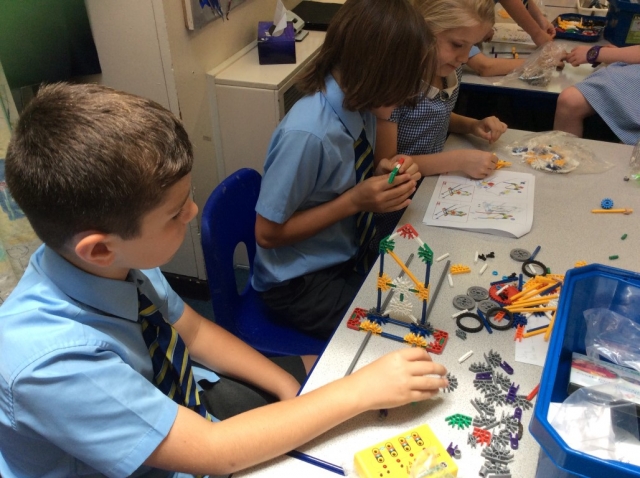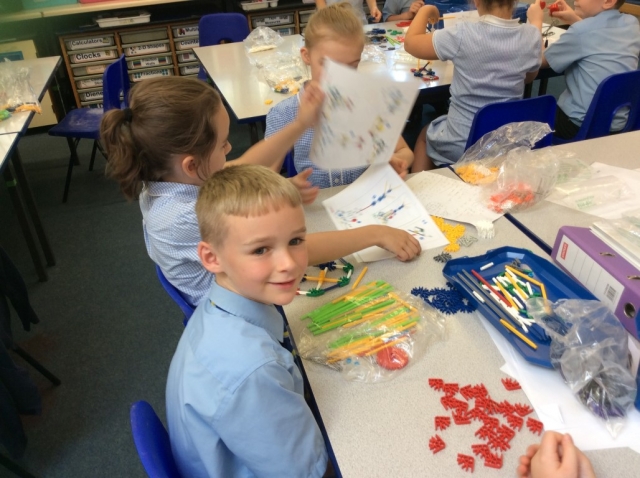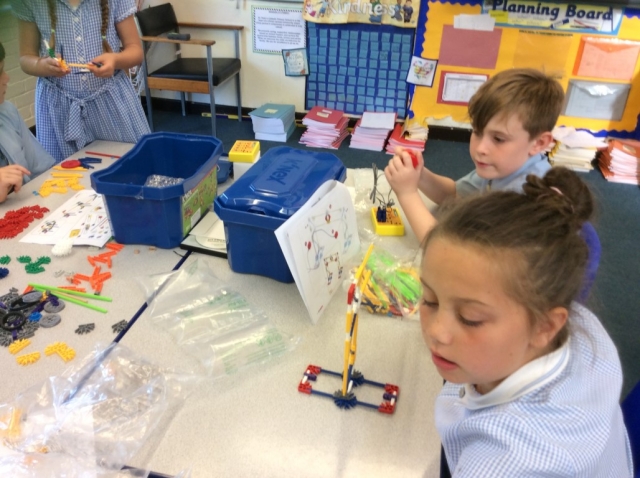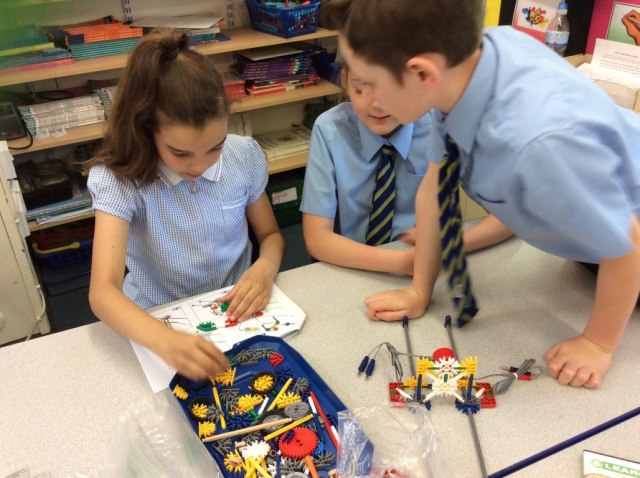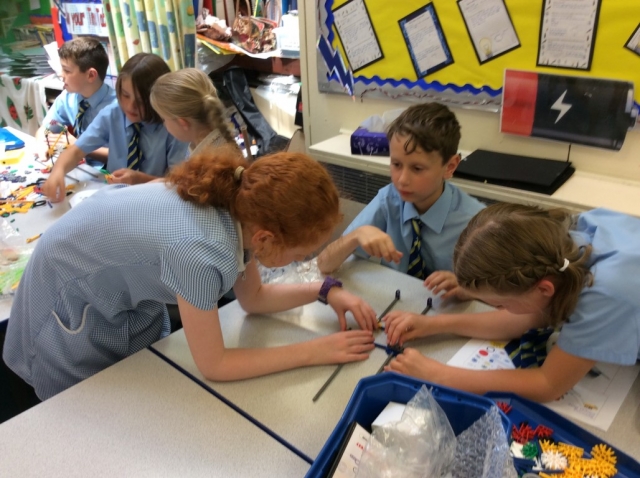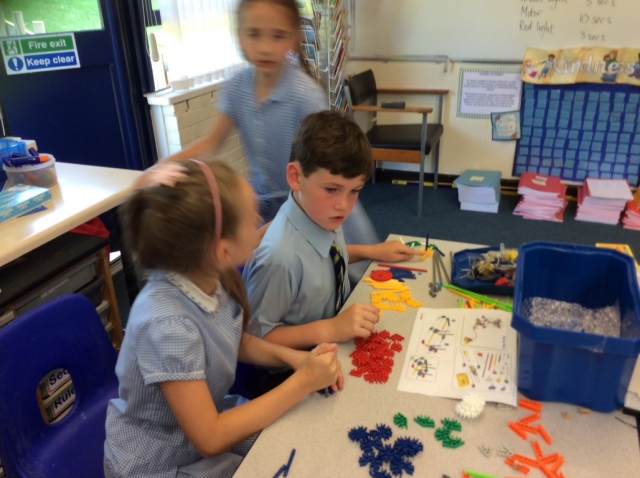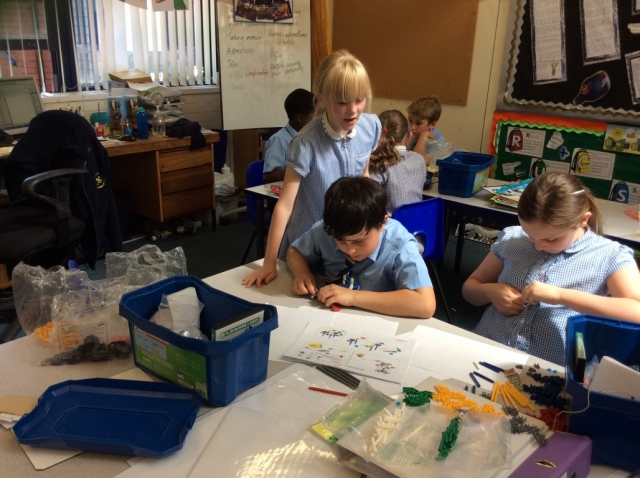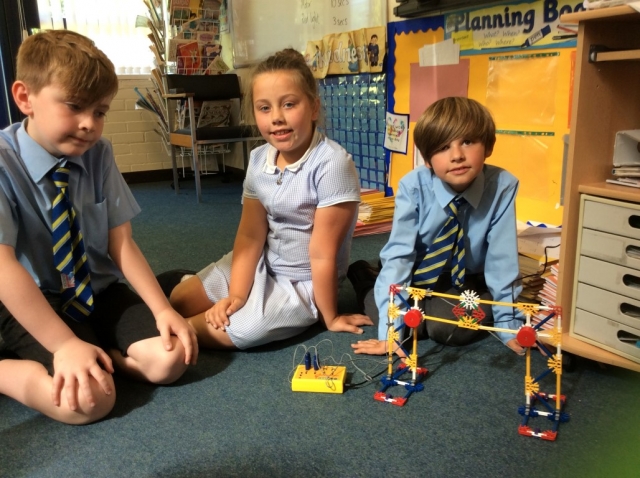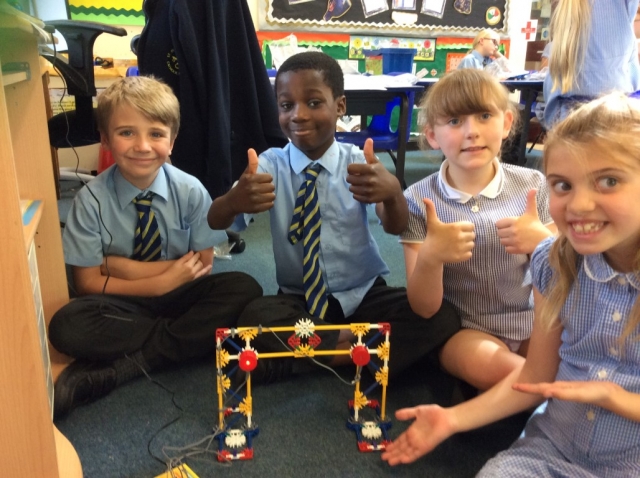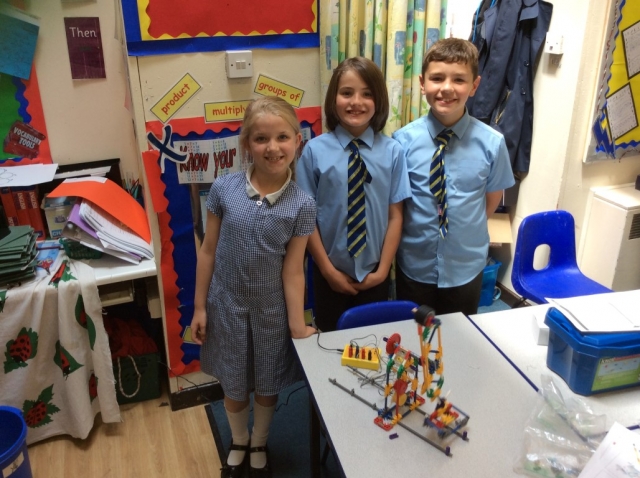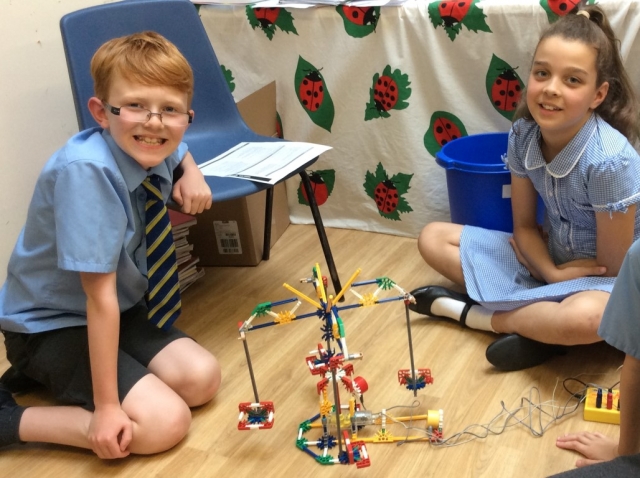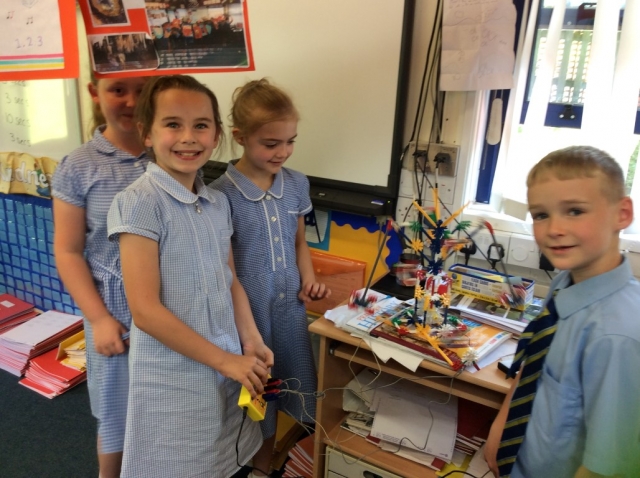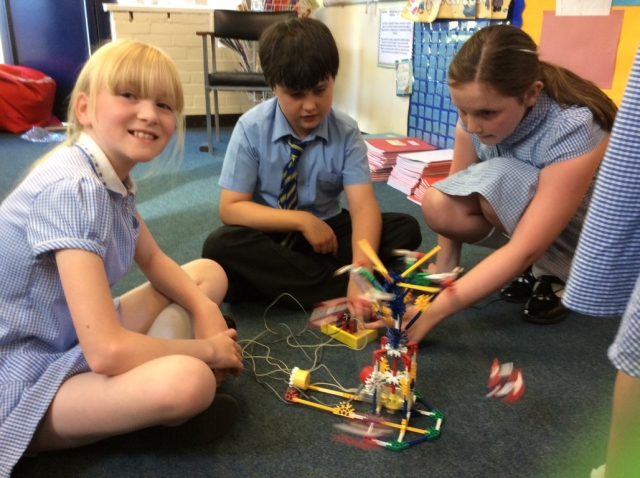 February 2017
As part of our Science topic 'Materials' we did an investigation into the properties of a mixture of corn flour and water (equal parts of each). We had to decide whether the mixture was a solid, liquid or gas and convince Miss Holland that it was the type of material we thought. This was quite tricky because when we hit the mixture it was solid and didn't change shape, but when we lifted it into our hands it dripped through our fingers like a liquid!
January 2017
We enjoyed our D&T day, where we made pop-up traditional tale books. We experimented with different mechanisms that we could use to make our books 'pop-up' and then worked as a team to build each page of the story. We then used the Linx tablets to type up the story and shared them with our friends in Reception, Year 1 and Year 2. They loved our stories and we got a leaf from Mrs Warran for our fantastic work!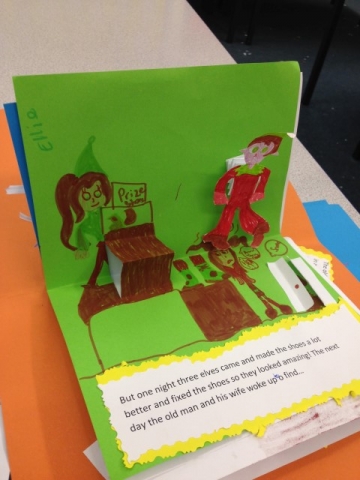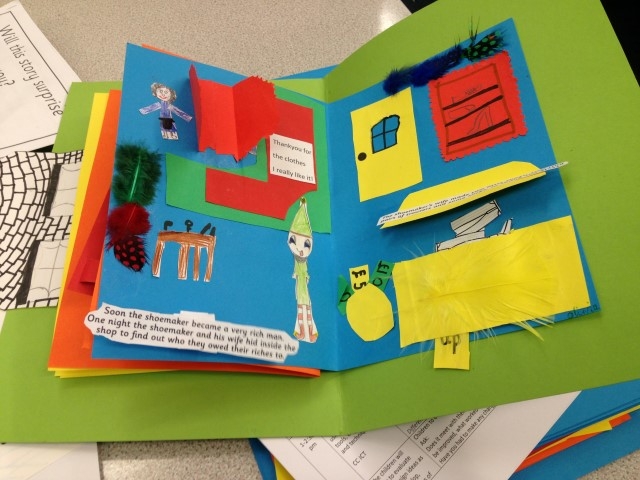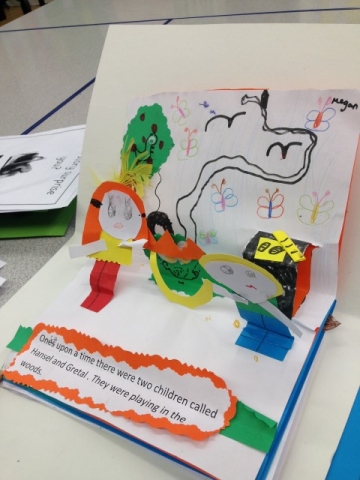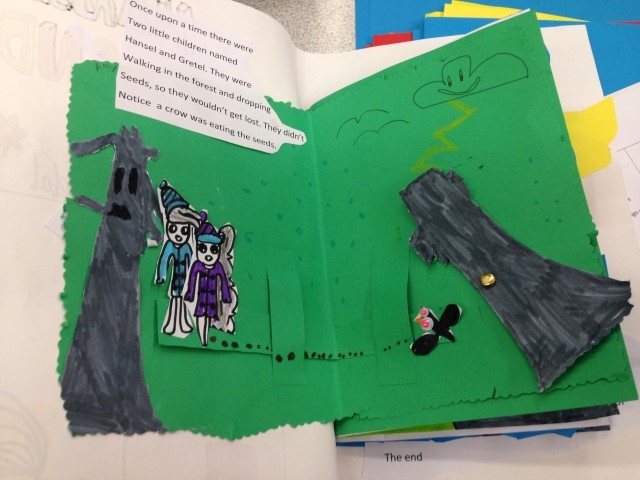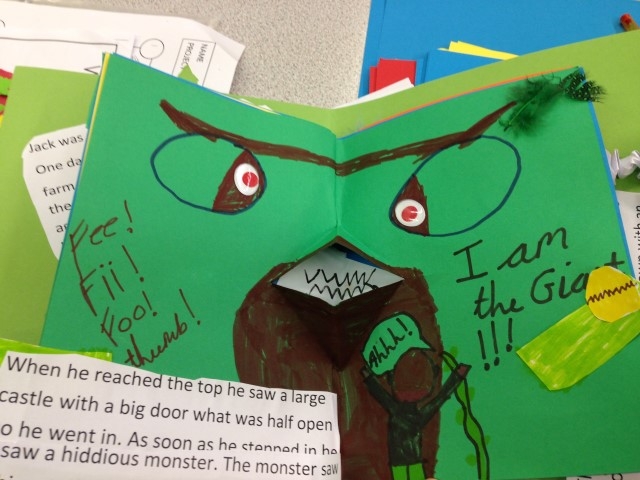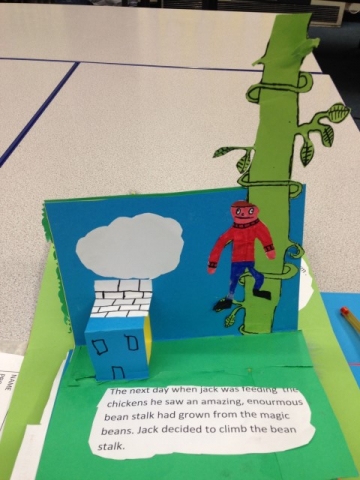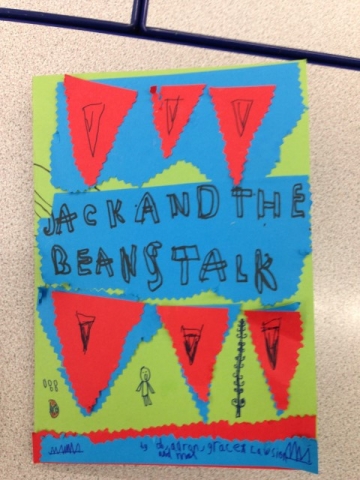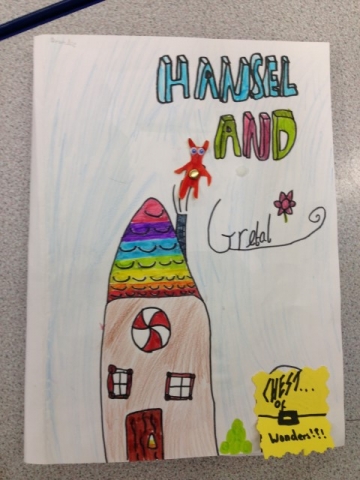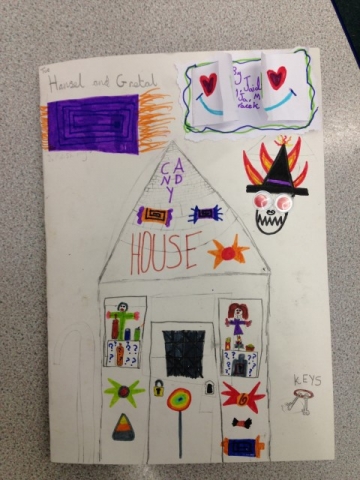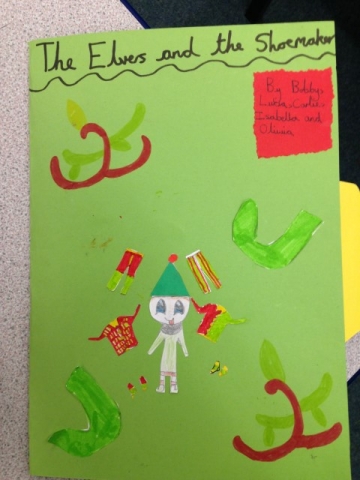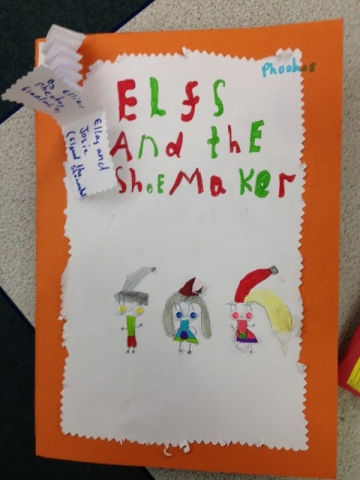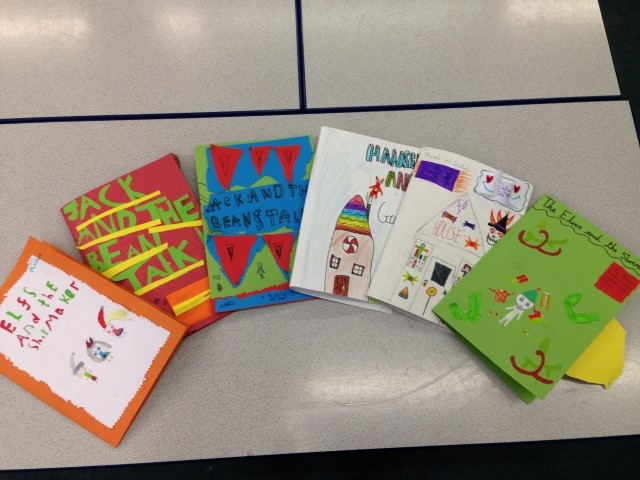 December 2016
We experimented with different materials to see if we could make the bulb light in a circuit. We had wires at first, but then Miss Holland took the wires away and we had to find a material that would work instead! We also made switches for our circuits.
Autumn Term 1 2016
We had great fun making a mess in our Science lessons about Teeth and Digestion. We imitated our teeth using knives, forks, cubes and scissors to crush bananas and biscuits. We also imitated the digestive system using different items as models for each part of our body that food passes through!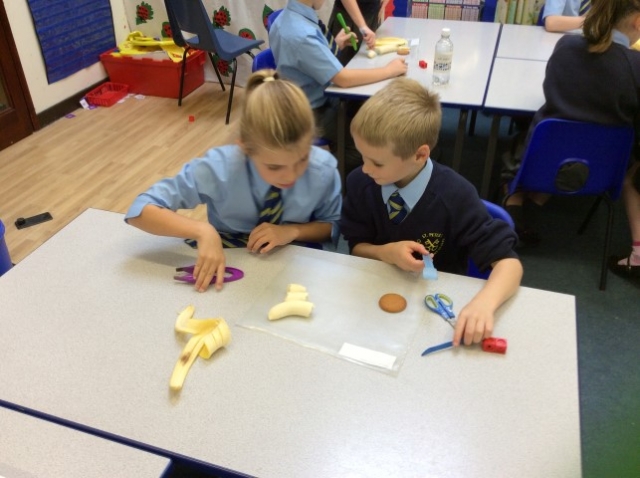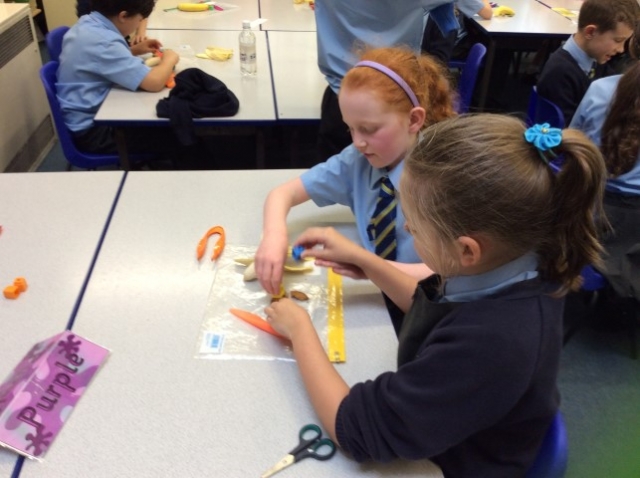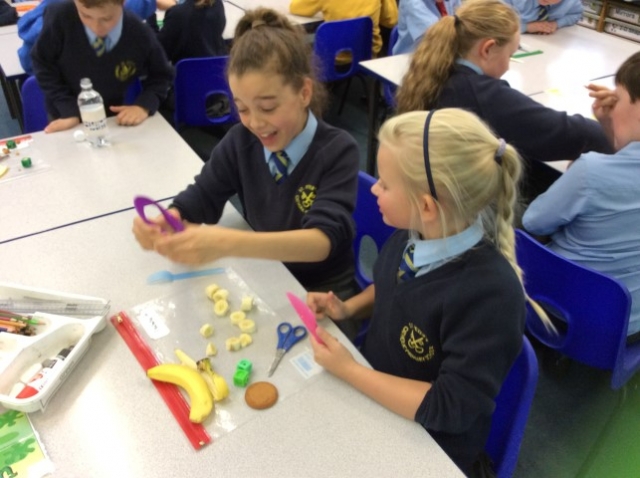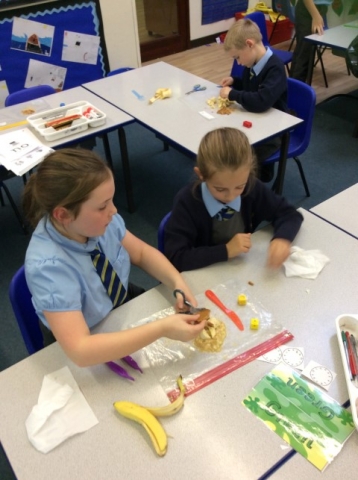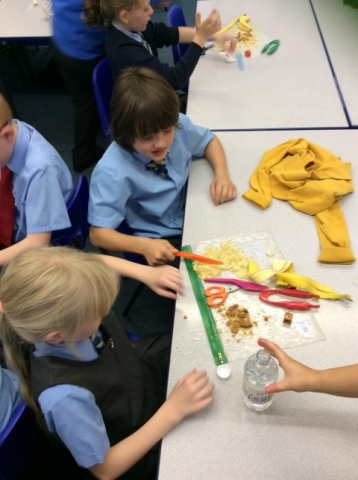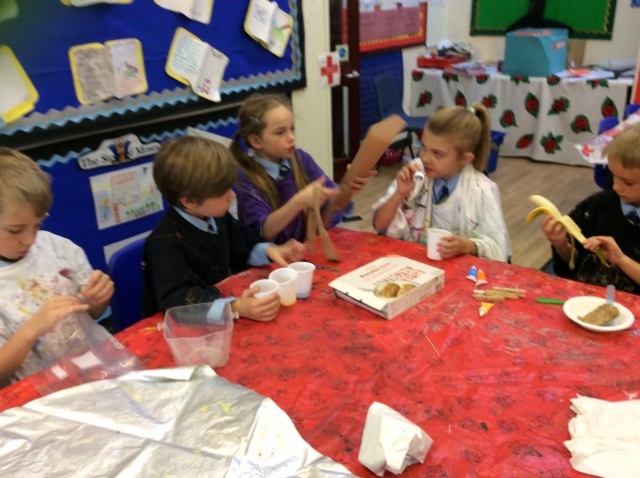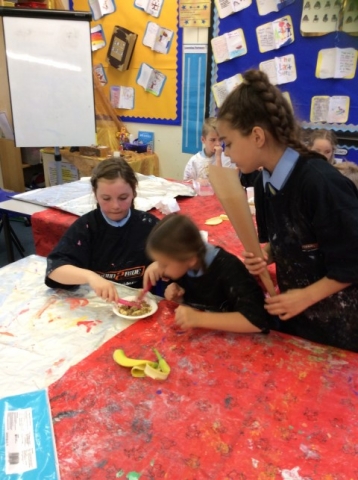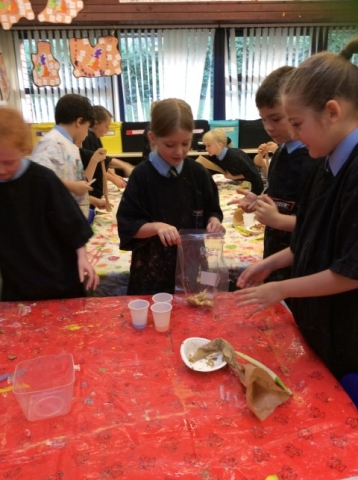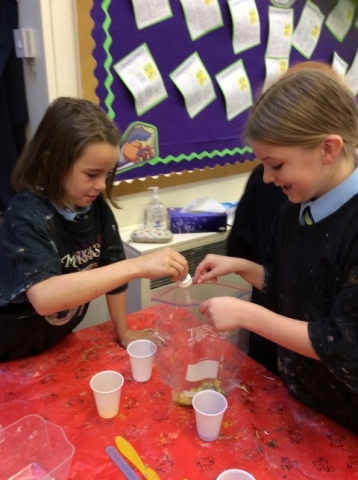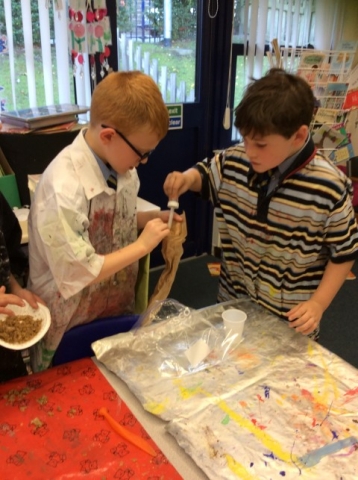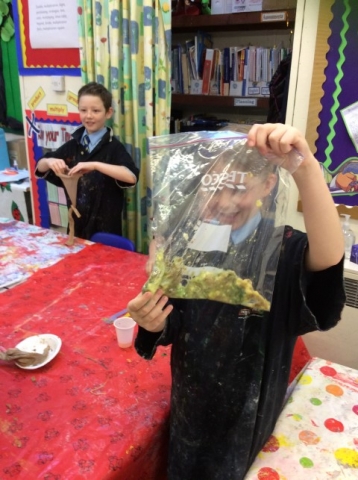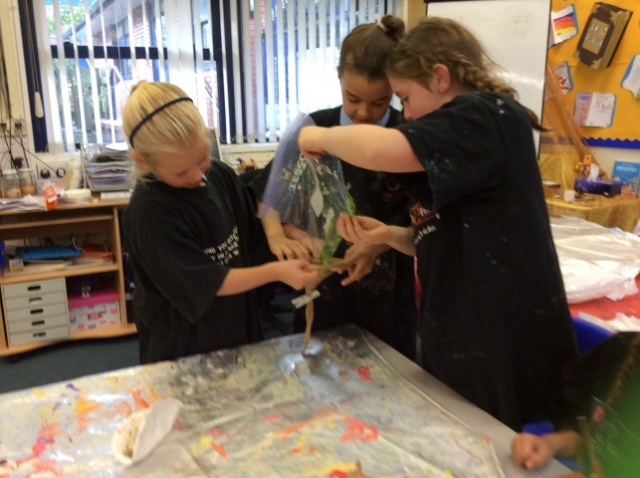 November 2016
In History we have been learning about the Romans. We created our own Roman shields in Art using the collage technique and then used these to act out being in the Roman army. We made the 'tortoise' shape and practised moving in formation. We all had to work together to make a strong Roman army. We then had a go at making the 'pigs head' and 'square' formations – these were much harder to do!
October 2016
Following the performance of Macbeth by the Young Shakespeare company, we created some of our own freeze frames to show the characters in certain parts of the play. We then went on to write our own play scripts and re-write the story as a narrative.