Year 3
Teacher – Miss Keane
TA – Mrs Paul and Mrs Broadbent
Welcome to Year 3
Here you will find updates of what we have been learning about in class and links to help with homework.
Please click on the link for strategies to help your child learn important number facts:
Arts Week – July 2018
Under the sea theme.
Design and Technology – July 2018
Year 3 building Fairground rides with moving parts, lights and sounds.
First Holy Communion 2018
Year 3, Miss Keane, Mrs Aldgate and Mrs. Edge would like to say a huge thank you to everybody who participated in First Holy Communion this year. To the families, prayer sponsors, local community and school community- your help, love and support is very much appreciated.
It was a very special day and enjoyed by all!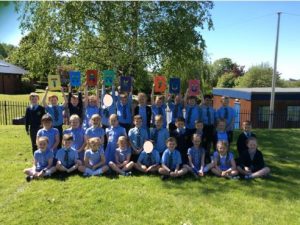 The Stone Age
In Year 3 we have been learning all about The Stone Age.
In English we have read "Stone Age Boy" and "How to Wash a Woolly Mammoth". In history we have looked at different cave paintings and how they lived their lives.
We cooked a stone age stew thinking about the different ingredients that Stone Age people would have use. We prepared all the vegetables ourselves. We peeled the carrots and potatoes and chopped the onions.
We had lots of fun doing it and the stew tasted delicious.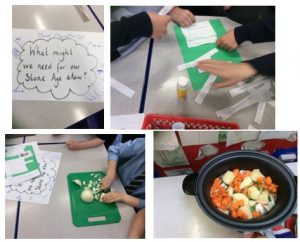 Gym
In gym lessons we have been creating different shapes and learning how to balance.
Light Boxes
In science lessons we have been learning all about light. We have learned about reflection and the way light works. We experimented with light boxes and described what we could see.
Prayer Sponsors' Party
Year 3 is a special year, as we get ready to make our First Holy Communion. We are supported by our friends in the Parish as we each have a special Prayer Sponsor to help us on our journey. As part of our celebrations we had a special party to meet our Prayer Sponsors.
Anderson shelters
In history, we have been learning about WWII. We learned that during "The Blitz" people hid in Anderson shelters to protect themselves from the bombs that were being dropped.
We built our own Anderson shelters using cardboard and decorated them with trees and vegetables like they would have done during that time.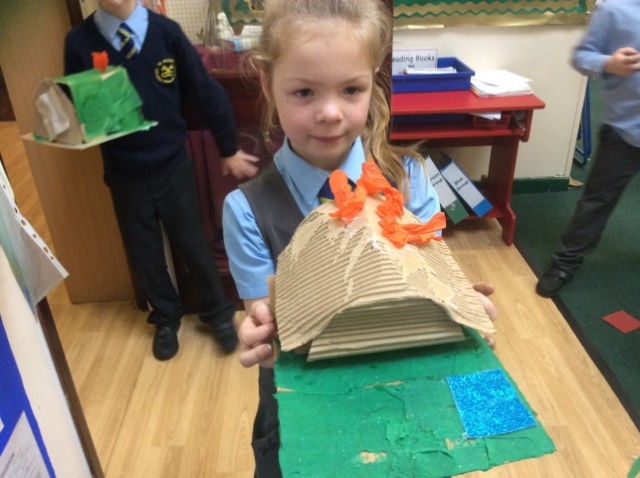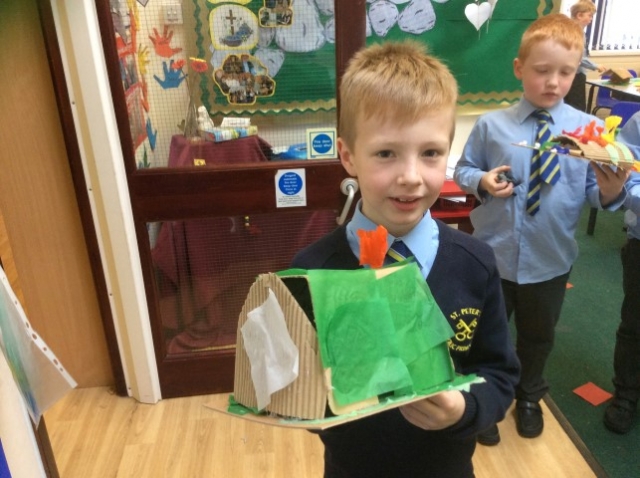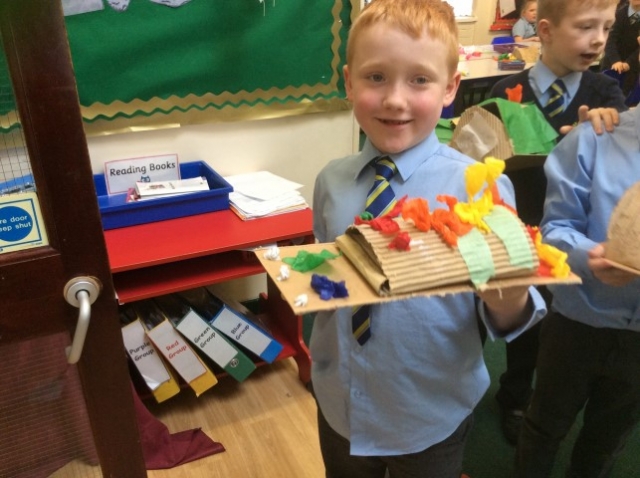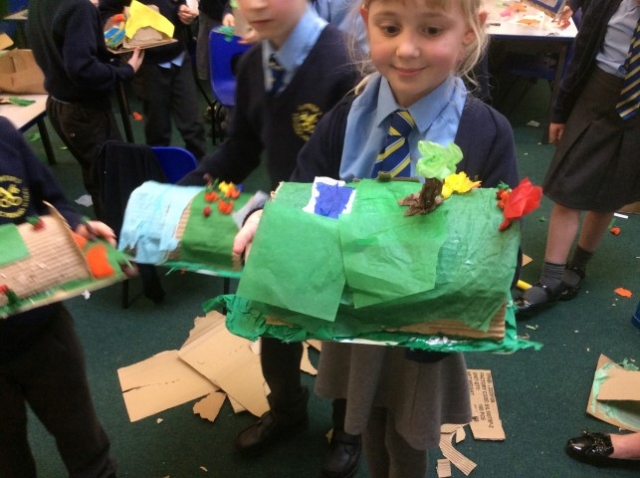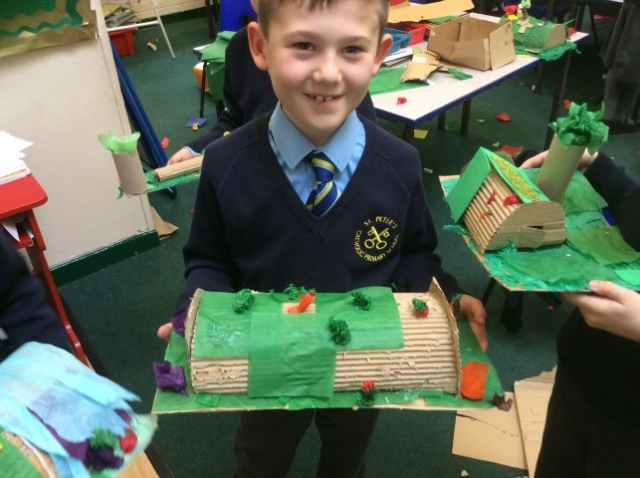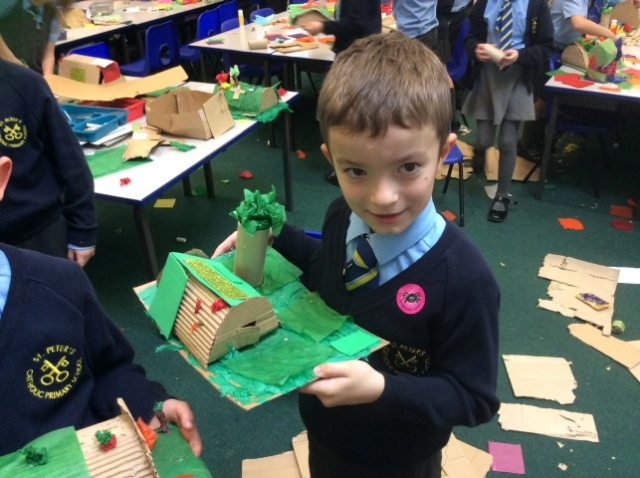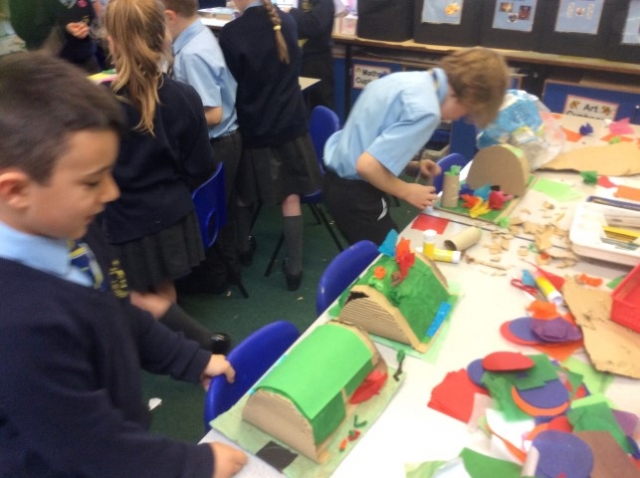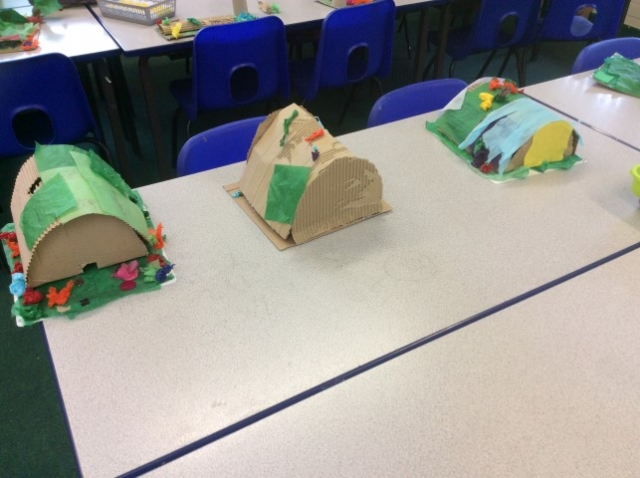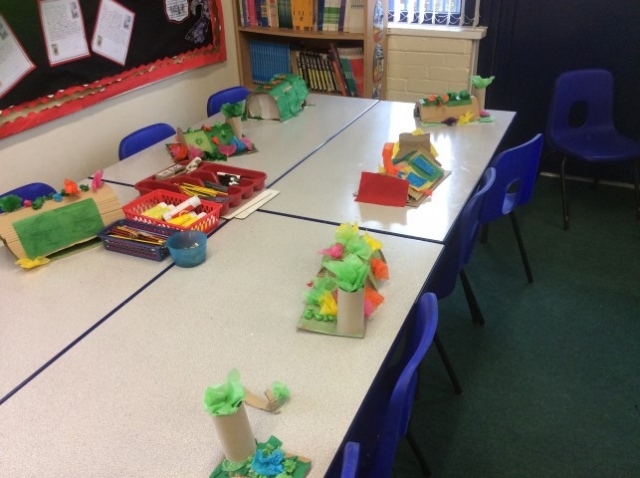 School Trips