Reception
Teacher – Mrs Walker
TA – Mrs Edge
Welcome to Reception
Mrs Edge and I would like to welcome you all to our Reception class. Over the next few weeks the children will be settling into their new school day. They will be exploring our classroom and Percy's Park for outdoor learning, making new friends and meeting up with their old friends. We will be working together through the Early Years Curriculum to learn new skills and share new experiences.
During the year the children take it in turns to bring the class, prayer and RE books home, so that you can see what they have been doing in class. We also send home our class friend, Daisy dog. This gives the children a chance to share what they have done at the weekend with the class. The children get the chance to stand at the front of class and share the fun they had with Daisy dog. This is a great way to show how good they all are at speaking, listening and questioning.
Here is some information that may be helpful to you, as you begin your journey at St Peter's School.
Reading-We hear the children read at least once a week and then they take the book home. Please could you share this book everyday and make a comment each time.
Spelling- As your child becomes more confident with their literacy skills, we will send home some Tricky Words. These words are tricky because they cannot use their phonic knowledge to sound out. They just need to learn to read and write them independently. We will check them regularly to see if they are ready for the next set of tricky words.
PE- PE day is a Monday; please could your child bring in their kit for the first Monday each half term and it will remain in school for the whole half term.
Home work- Your child will be given a piece of English or Maths homework each week. It will be sent out on a Friday to be returned on a Monday. It would be a great help if you could make a comment on the homework, so I know how much help you needed to give your child.
I hope this has been helpful information. If you have any worries or concerns, do not hesitate to come and discuss it with us. The best time would be before 8.45am or after 3.25pm.
Thank you for your support
Happy Learning
Dental Play box
The children had a visit from the local dental nurse. We learnt how to look after our teeth. We had a turn at brushing the toys teeth and dressing up in dentist costumes.
It was really good fun.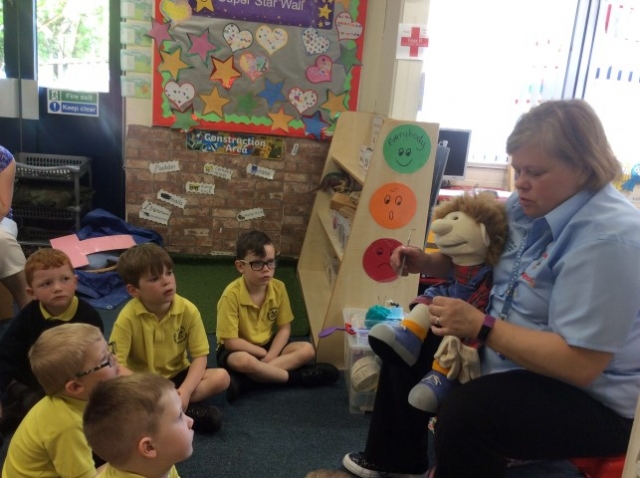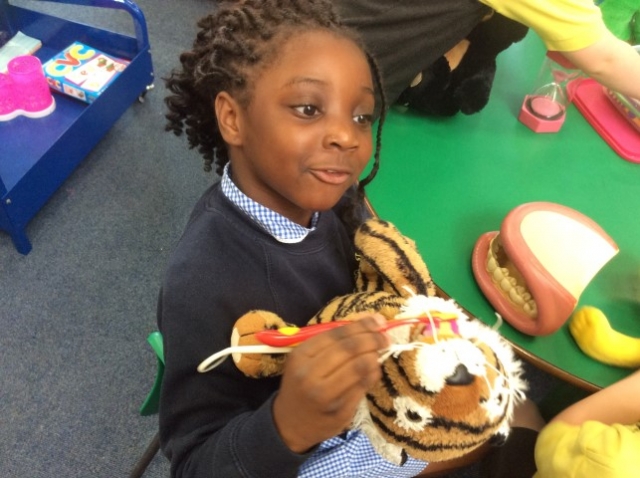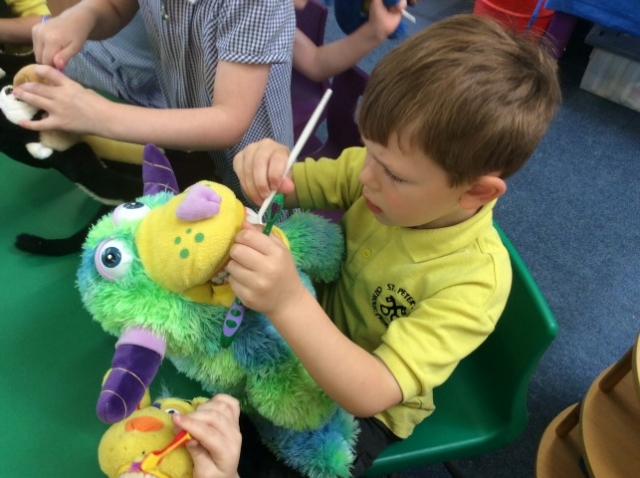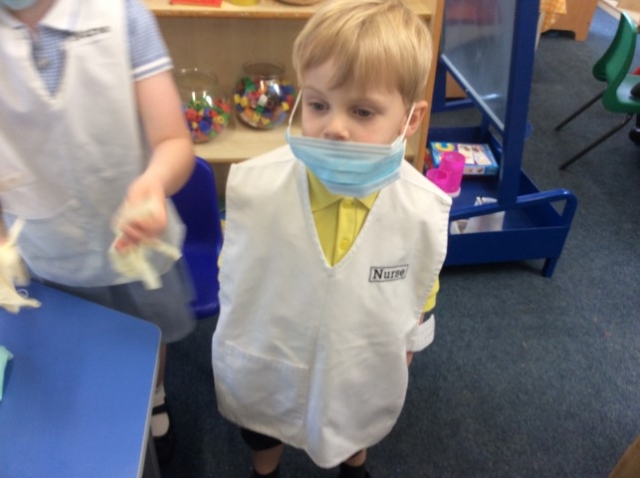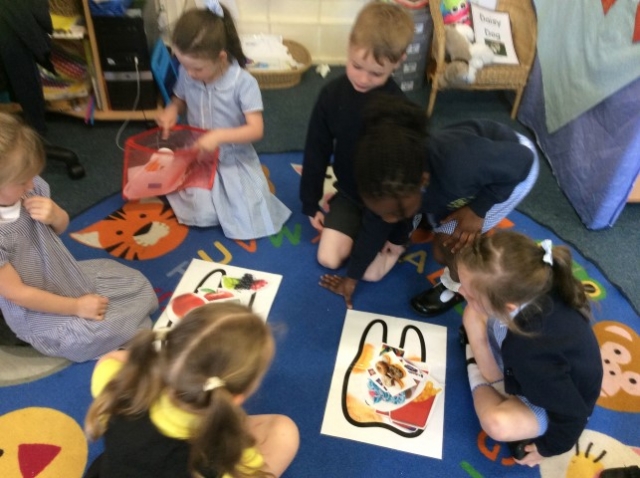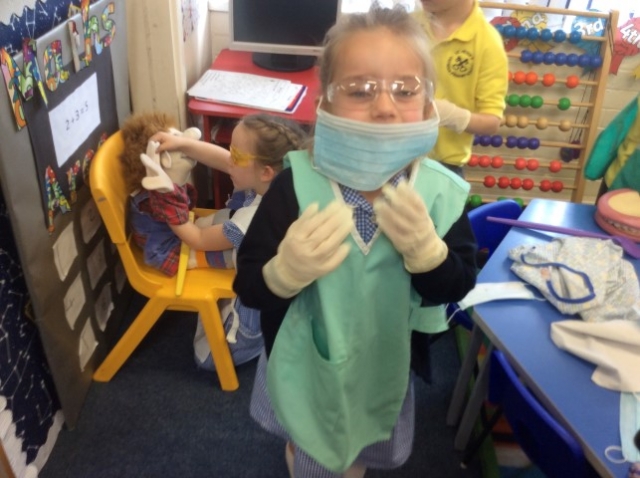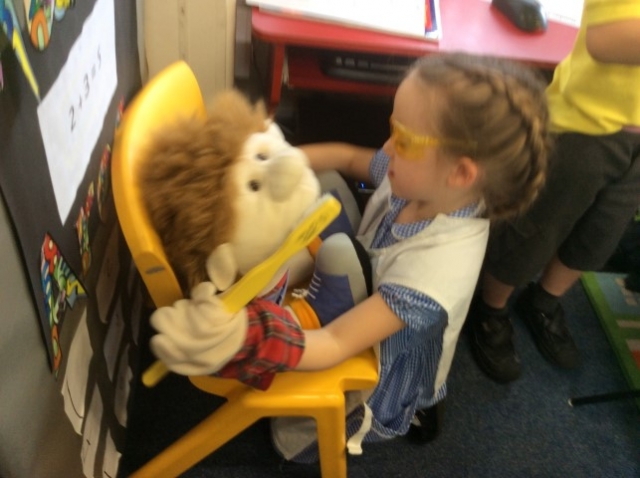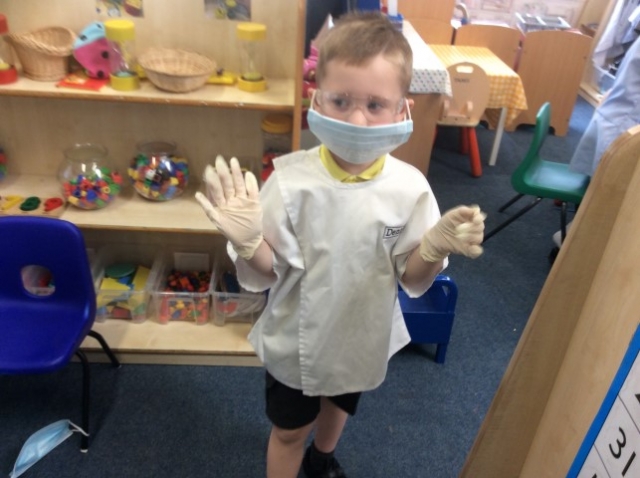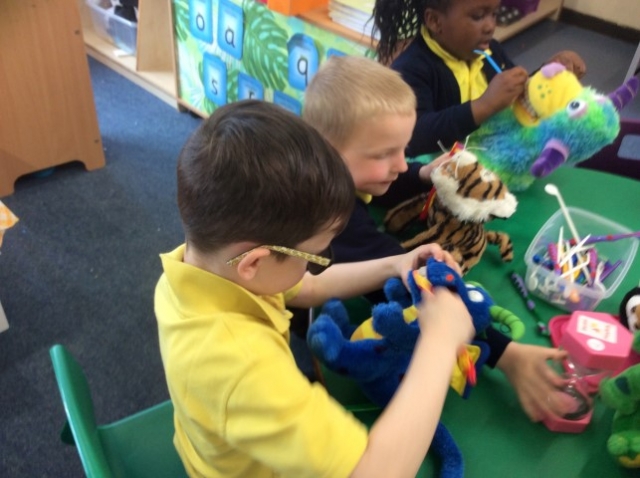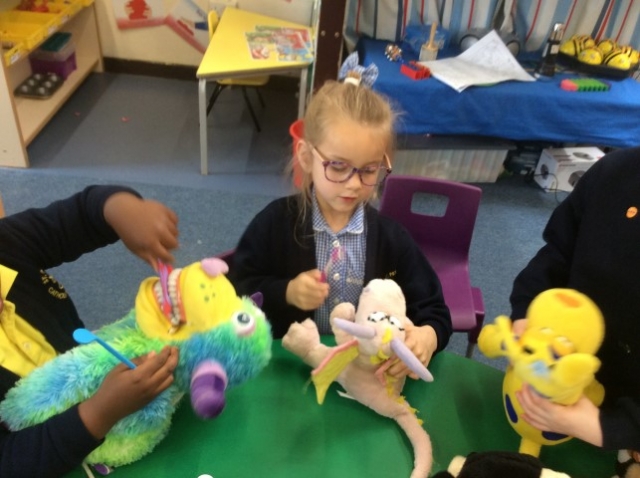 Learning Links Day with Nursery
The children in Nursery and Reception joined together to take part in a learning links day to celebrate our topic, People Who Help Us.
Here are some pictures of the activities and fun that we all had.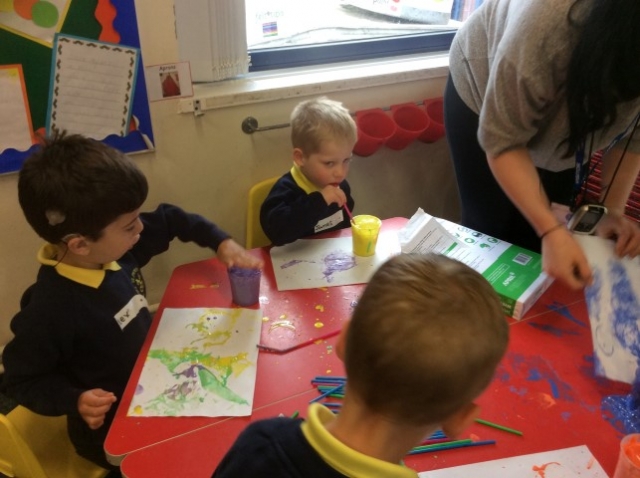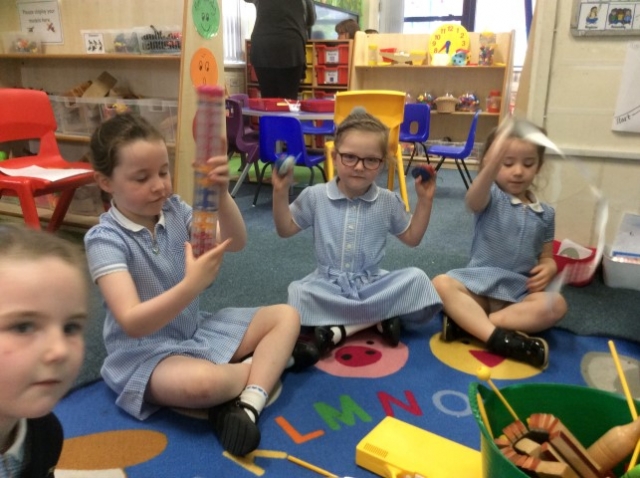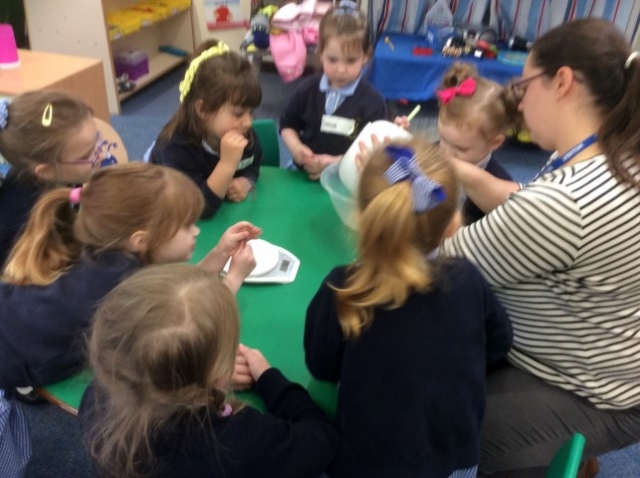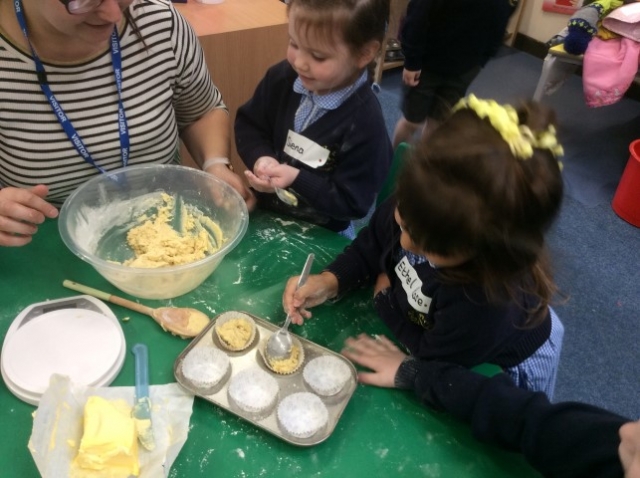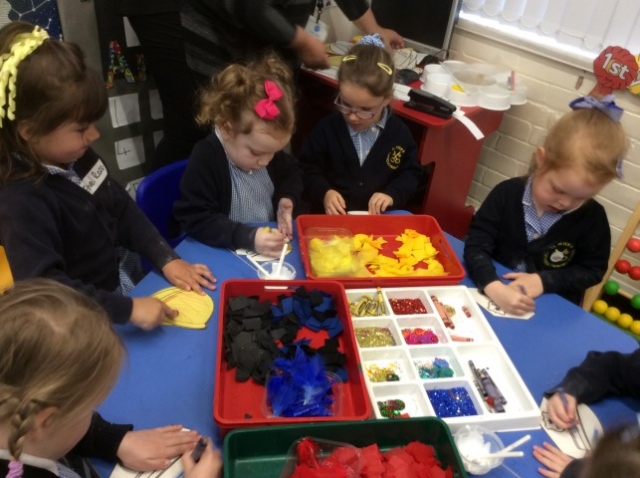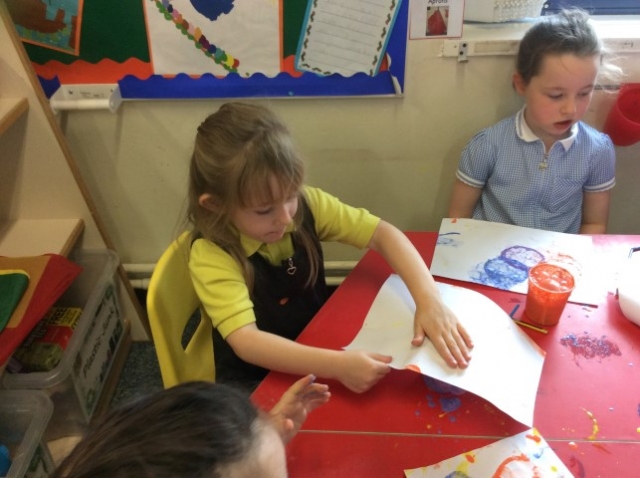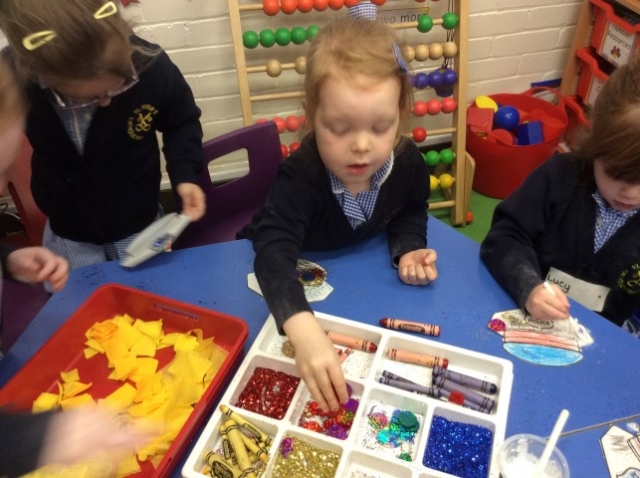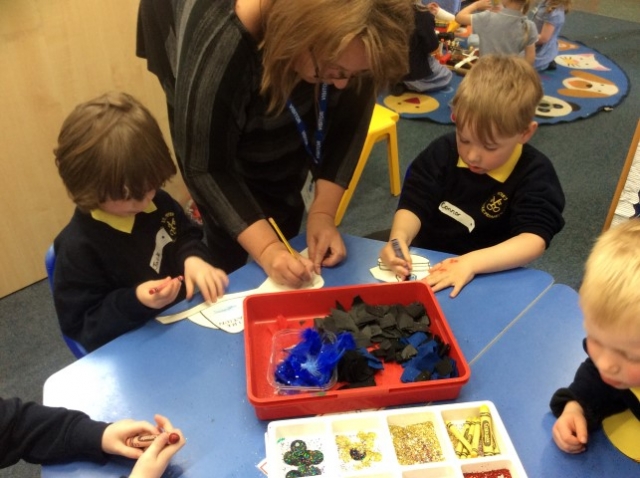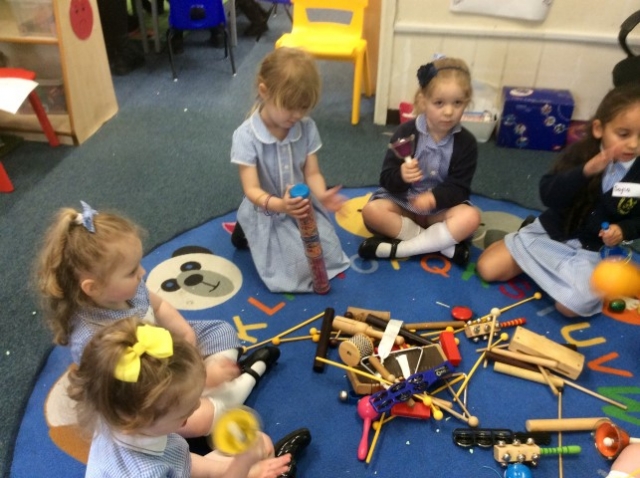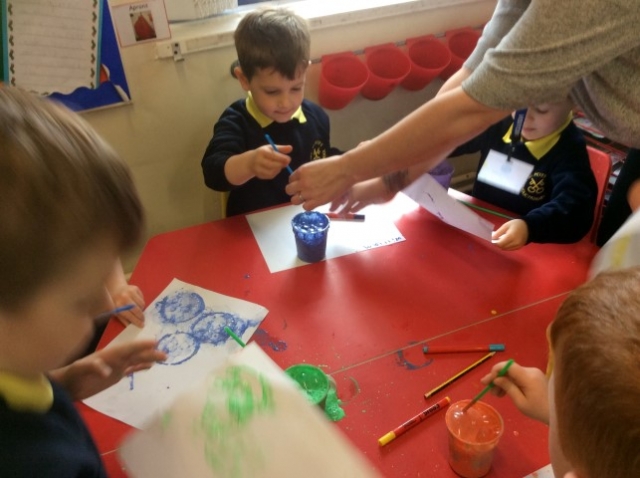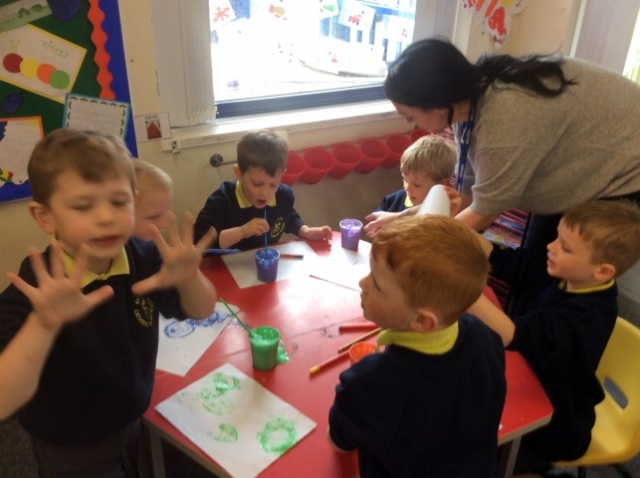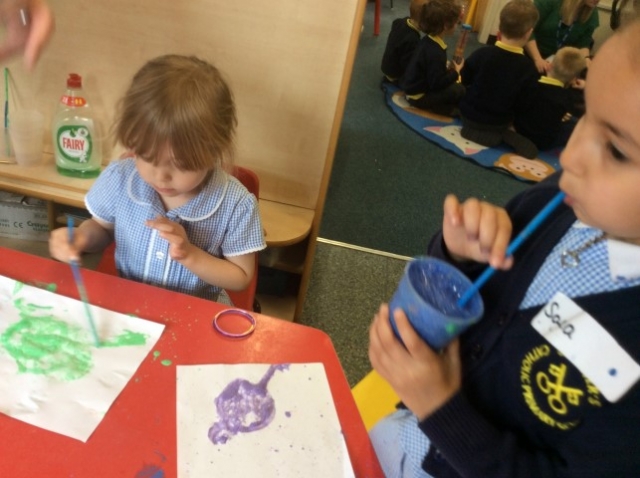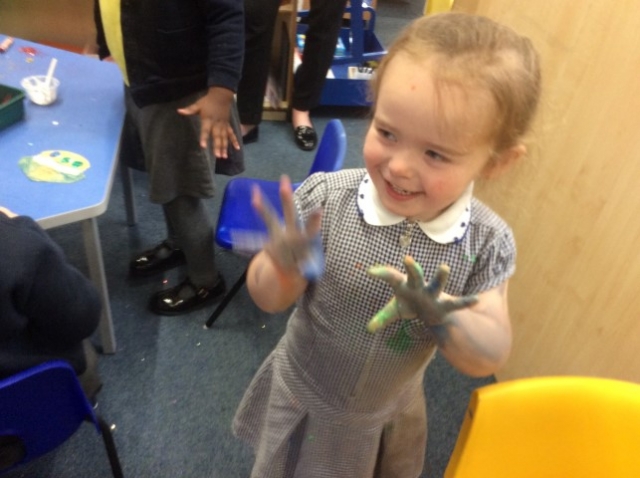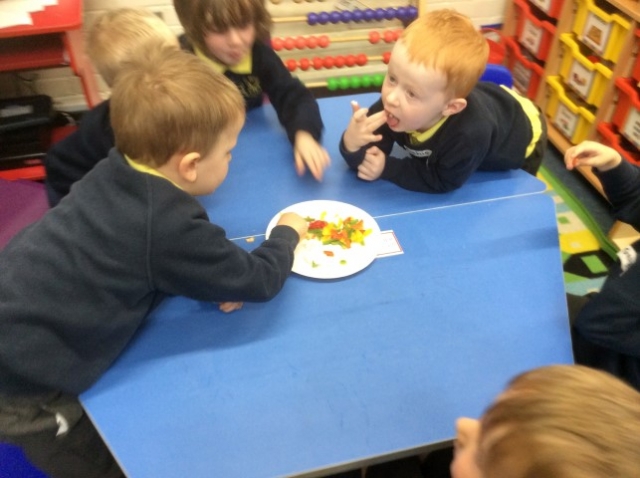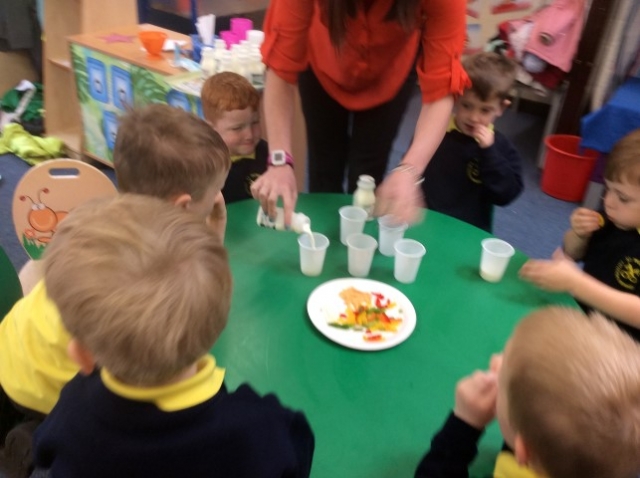 Our visit to Stalybridge Library
Local Author
The children had a visit from our local author Chris Horrocks. He came to share his story, Gregory The Greenfield Giant with the children. The story is based in Greenfield at Dovestones reservoir.
The children were excited to find out what Gregory got up to at night time when they were asleep.
Thank you Mr Horrock.
RE
We would like to share some of our RE photographs that we have taken as we have celebrated each of our RE topics.
Aut 1 God's World
Aut 2 God's Family
Spr 1 Getting to know Jesus
Spr 2 Sorrow and Joy
Sum 1 New Life
Sum 2 The Church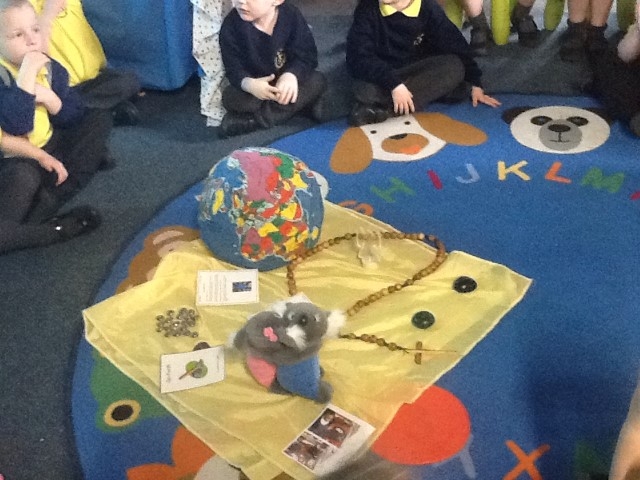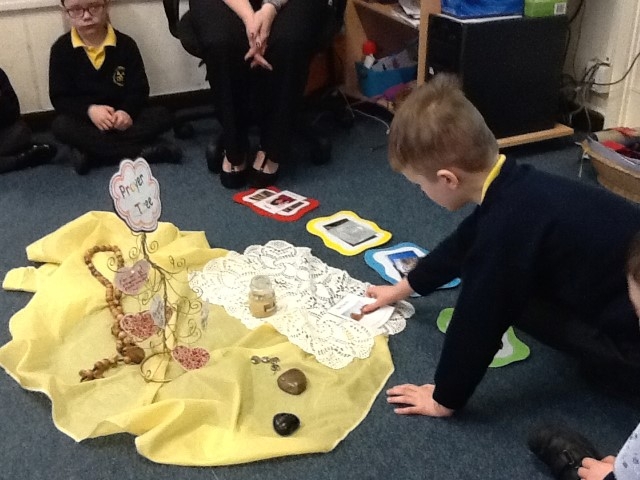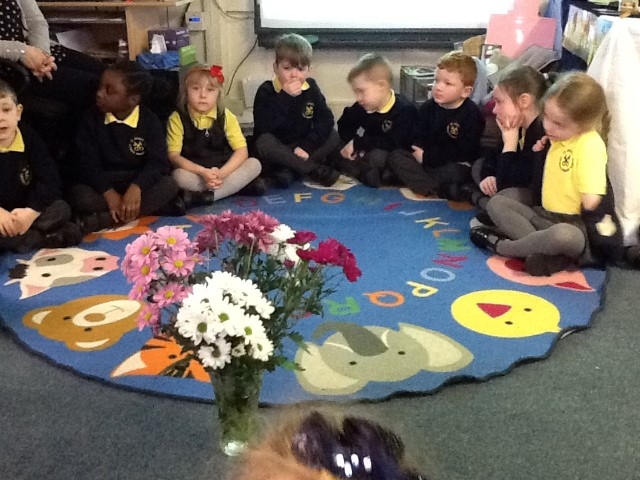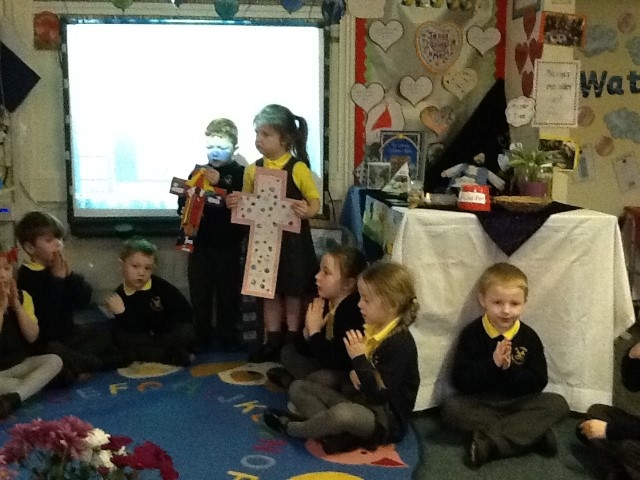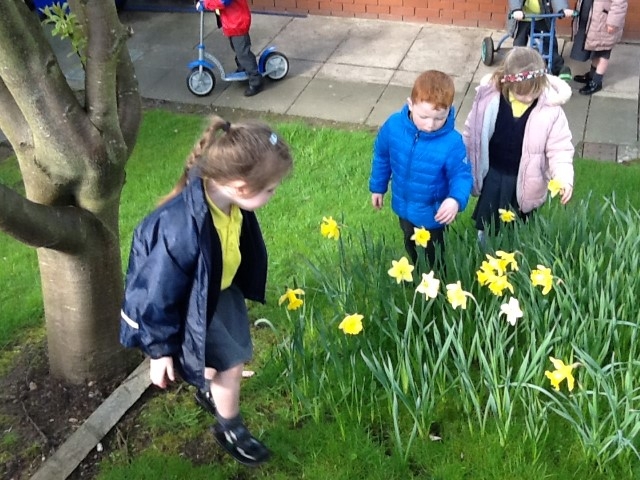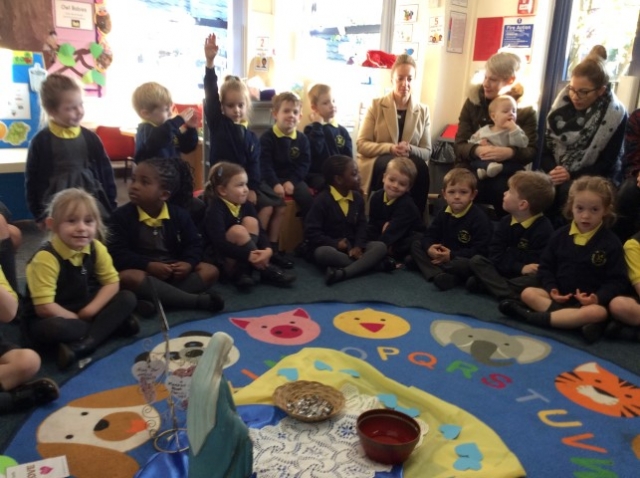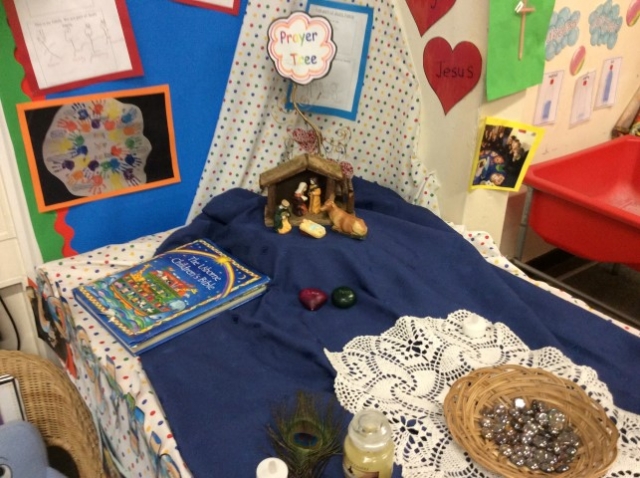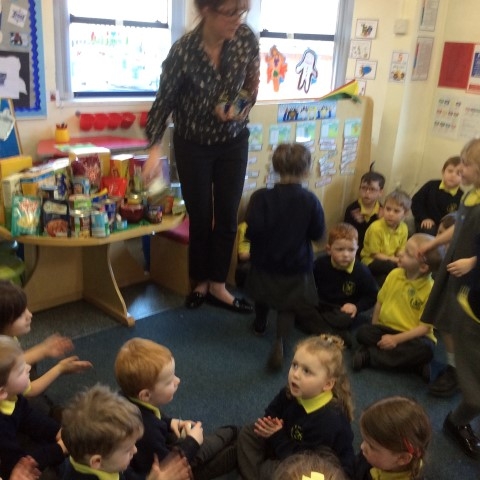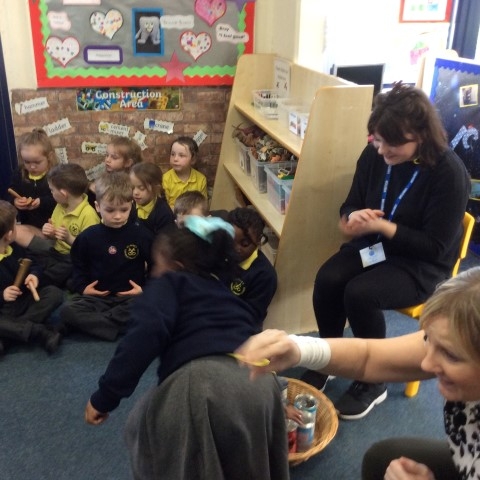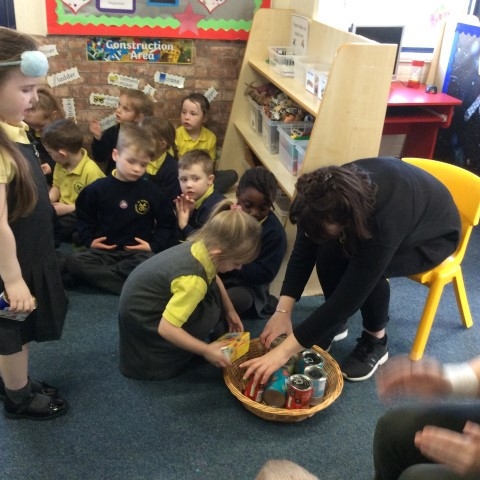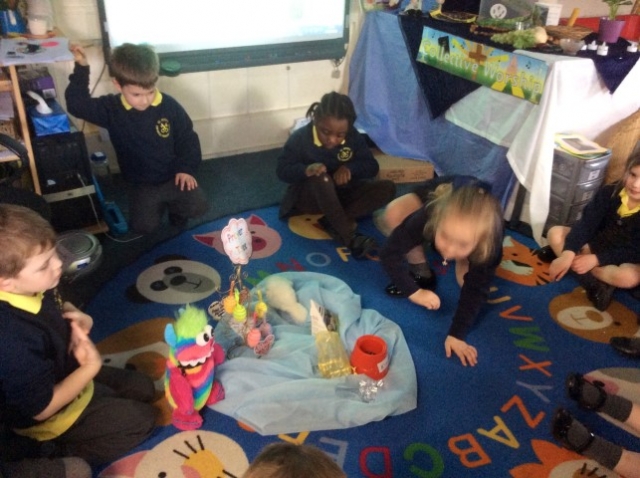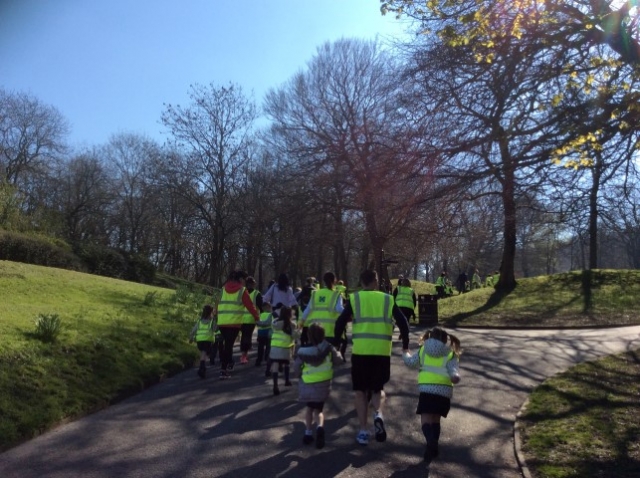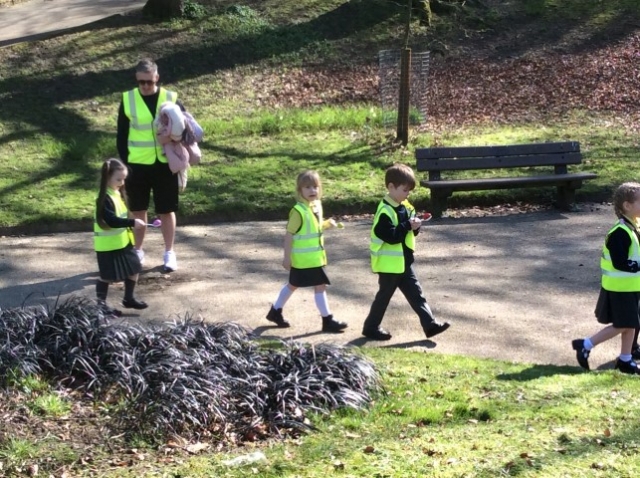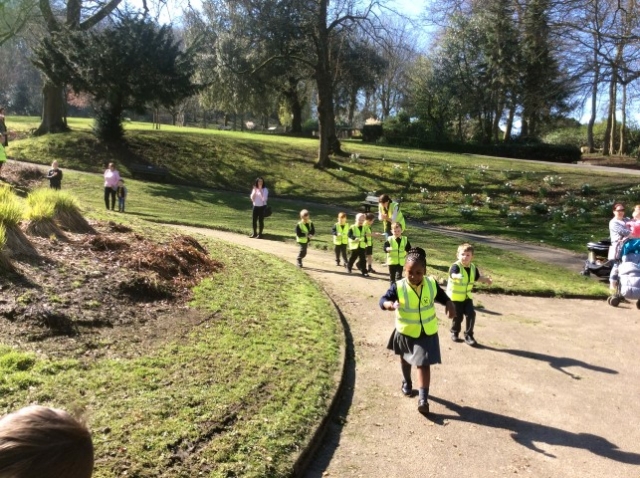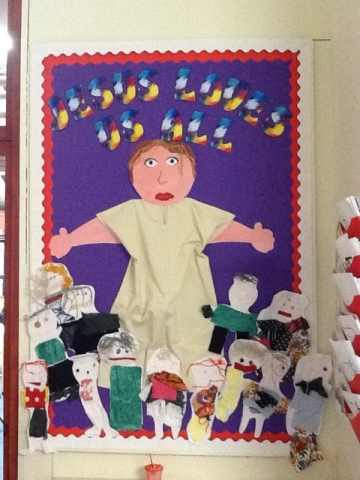 Shared Reading – Spring
We have joined together with our Year 6 friends to read stories together. It was enjoyable.
Thank you, Year 6
January Snow Days 

Spring Term – Bike ability
We are learning to use the balance bikes.

Christmas activities

Maths in Percy's Park

Den Building together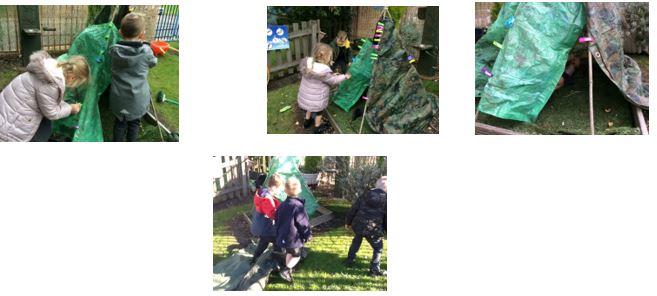 Our new classroom September 2018
We are investigating our classroom and making new friends.