Teachers – Miss Cooper and Mrs Summersgill
TA –Mrs K. Broadbent, Mrs M. Hughes and Mrs A. Pollit
Welcome to Reception
Mrs Broadbent and I would like to welcome you all to our Reception class. Over the next few weeks, the children will be settling into their new school day. They will be exploring our classroom and Percy's Park for outdoor learning, making new friends and meeting up with their old friends. We will be working together through the Early Years Curriculum to learn new skills and share new experiences.
Here is some information that may be helpful to you, as you begin your journey at St Peter's Catholic Primary School.
Reading- We hear the children read at least once a week and then they take the book home. Please could you share this book everyday and make a comment each time.
Spelling- As your child becomes more confident with their literacy skills, we will send home some Tricky Words. These words are tricky because they cannot use their phonic knowledge to sound out. They just need to learn to read and write them independently. We will check them regularly to see if they are ready for the next set of tricky words.
PE- PE day is a Monday; please could your child bring in their kit for the first Monday each half term and it will remain in school for the whole half term. Please support your child in becoming independent at getting dressed and undressed to support these skills in school.
Homework- Your child will be given a piece of English or Maths homework each week. It will be sent out on a Friday to be returned on a Monday. It would be a great help if you could make a comment on the homework, so I know how much help you needed to give your child.
I hope this has been helpful information. If you have any worries or concerns, do not hesitate to come and discuss it with us.
Thank you for your support
RE
Please find some links below to help you guide your child along their faith journey during school closure.
Peter is sorry – a story to share
Knowledge Organiser
Spring 1 RE Knowledge Organiser
Prayer Share
Autumn 1 update
This week, we have had lots of fun learning about Oliver's Vegetables. The children have been writing shopping lists for the vegetable shop, we have been adding how many vegetables Oliver has altogether and we even made our very own vegetable soup!!
Next week, we will be focusing on 'Our Senses and Autumn'. We will be reading 'Room on the broom by Julia Donaldson', our focus will be looking at words that rhyme.
In phonics, we will be looking at all the sounds we have covered in phase 2 so far and seeing which ones we know.
In maths, we will be looking at subtraction – you can help your child by singing some of the following songs:
• 10 green bottles
• There were ten in the bed
• 10 currant buns
We will be going on a sensory walk around school, looking for things that we can see, smell, hear and touch (we will leave taste out for now!)
As a part of our RE curriculum, we will be looking at Judaism this week, the children will have the opportunity to look at how Jewish people celebrate Shabbat, the different foods that they eat and special symbols in Judaism.
Here are some of the links for the songs we discussed at the Phonics Workshop:
https://www.youtube.com/watch?v=CRtjQEcnsoc
https://www.youtube.com/watch?v=TvMyssfAUx0
https://www.bbc.co.uk/iplayer/episodes/b01cz0p1/alphablocks
https://www.youtube.com/results?sp=mAEB&search_query=geraldine+the+giraffe+s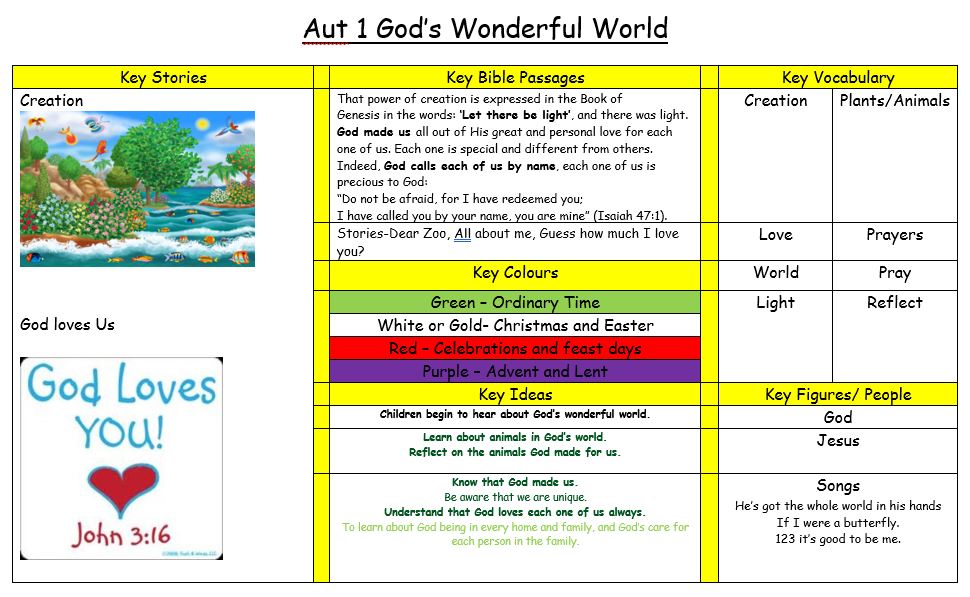 Maths in Art
In art, we have been using our knowledge of shapes to make our own shape monster.
Group 2 –
Today, I would like you to make some porridge (or a cake, sandwich etc) and I need your help! Miss Cooper doesn't know how to make porridge; can you write a set of instructions to help me?
I have attached a sheet that you can use, but you can write your own instructions on another sheet.
Please encourage your child to use their phonics to help spell each word and then scribe under each word what they have put.
Group 1 – LA
Today, I would like you to make some porridge (or a cake, sandwich etc) and I need your help! Miss Cooper does not know how to make porridge; can you write a set of instructions to help me?
Ask your child to draw step by step instructions. For example, the first picture would be the equipment you need, then you might draw a picture of you pouring the oats in a bowl etc.
Please comment under the picture what your child has drawn.
This week, we are looking at ordinal numbers (1st, 2nd 3rd etc). I would like the children to identify where the objects are in the line. Please write this sentence and get your child to fill in the blanks using 1st, 2nd, 3rd, 4th. 5th, 6th
The red bear is ____________.
The orange bear is ___________.
The yellow bear is ____________.
The blue bear is ___________.
The green bear is ____________.
The purple bear is ____________.