Reception
Teacher – Mrs Ryan
TA – Mrs S. Broadbent and Mrs K. Broadbent
Welcome to Reception
Mrs Edge and I would like to welcome you all to our Reception class. Over the next few weeks the children will be settling into their new school day. They will be exploring our classroom and Percy's Park for outdoor learning, making new friends and meeting up with their old friends. We will be working together through the Early Years Curriculum to learn new skills and share new experiences.
During the year the children take it in turns to bring the class, prayer and RE books home, so that you can see what they have been doing in class. We also send home our class friend, Daisy dog. This gives the children a chance to share what they have done at the weekend with the class. The children get the chance to stand at the front of class and share the fun they had with Daisy dog. This is a great way to show how good they all are at speaking, listening and questioning.
Here is some information that may be helpful to you, as you begin your journey at St Peter's School.
Reading-We hear the children read at least once a week and then they take the book home. Please could you share this book everyday and make a comment each time.
Spelling- As your child becomes more confident with their literacy skills, we will send home some Tricky Words. These words are tricky because they cannot use their phonic knowledge to sound out. They just need to learn to read and write them independently. We will check them regularly to see if they are ready for the next set of tricky words.
PE- PE day is a Monday; please could your child bring in their kit for the first Monday each half term and it will remain in school for the whole half term.
Home work- Your child will be given a piece of English or Maths homework each week. It will be sent out on a Friday to be returned on a Monday. It would be a great help if you could make a comment on the homework, so I know how much help you needed to give your child.
I hope this has been helpful information. If you have any worries or concerns, do not hesitate to come and discuss it with us. The best time would be before 8.45am or after 3.25pm.
Thank you for your support
Happy Learning
Spring 1 RE Knowledge Organiser
Advent in our classroom!
In Reception, we have had a lovely time getting ready for baby Jesus' birthday at Christmas.
Each day we open a door on our Advent calendar.
We can place a hand in the purple basket near the altar whenever we want to – we have to think of a way to get ready for Jesus' birthday when we do this.
We light the candles on our Advent wreath in Collective Worship, and we have made our own wreath of Advent promises.
On the Christmas tree, we have hung Advent prayers.
We have acted out the story of Jesus being born with the small world toys, and made some beautiful Nativity candle jars.
We wrote invitations to Jesus' birthday.
We look forward to the new year, and have made calendars to share with our families.
Nocturnal Animals
This week we have been learning about nocturnal animals. We really enjoyed a story about Plop – the Owl who was Afraid of the Dark. It was strange to come into our classroom to find it very dark – there were some eyes of nocturnal animals, too! We listened to some night time sounds, and then wrote lists of what we could do to help Plop not to be scared.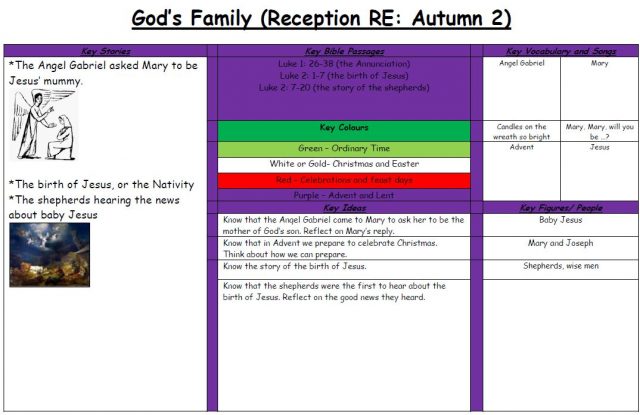 Oxford Reading Tree
Lots of the children in Reception are working hard to recognise the names of the Oxford Reading Tree characters instantly, without sounding out any letter sounds, or looking at the pictures. You might like to try out this PowerPoint or PDF file to give your child some practice with this!
PD
Since beginning Reception, we have had lots of opportunities to develop our physical gross and fine motor skills. We did some painting in the style of Jackson Pollock, where we needed to flick and drizzle the paint from the brush. We have been using our pointy finger on the interactive whiteboard to complete programmes, and to write letter shapes and words.
We used tools in dough and clay to build 3d shapes. With beanbags, we have worked on our throwing and catching skills, and we have been using the muscles in our hands on the climbing wall outdoors.
In order to prepare our bodies for handwriting, we have been crossing our midline – playing bongo drums on either side of us, and rolling balls to friends on our right and left.
Space
Our shared text this week was 'The Smeds and the Smoos' by Julia Donaldson. In it, we read about aliens and a spaceship.
The next thing we knew, a spaceship had crash landed into our Reception class! Here we are trying to fix the spaceship for the Smeds and the Smoos, so that they can fly back to their planet again.
We also enjoyed learning a song about the planets, and having a go at acting out the movements of the solar system!
Addition
This week in maths, we have been learning about addition. We now know that when we add two groups of things together, we need to 'count everything,' so that we know how many things there are all together.
Outside, we used hoola hoops to add together groups of fruit and vegetables: we counted a group of bananas, then a group of carrots, then moved each item into a third hoop and counted all of them together.
We now recognise symbols: + (we say 'add,' 'and')as well as = (we say 'equals,' or 'all together makes'). We have learned to use our arms to demonstrate these symbols.
**-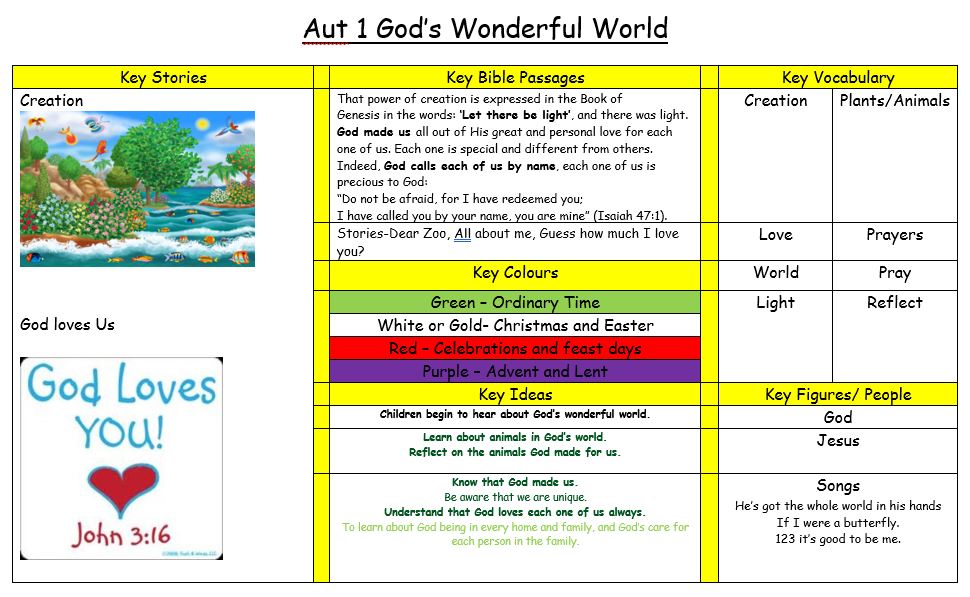 First week
We have enjoyed a wonderful first week at school making new friends and exploring our classroom, hall and playground.
Here we are sharing cakes to celebrate the birthday of one of our friends in class!
Letter to Parents – September 2019