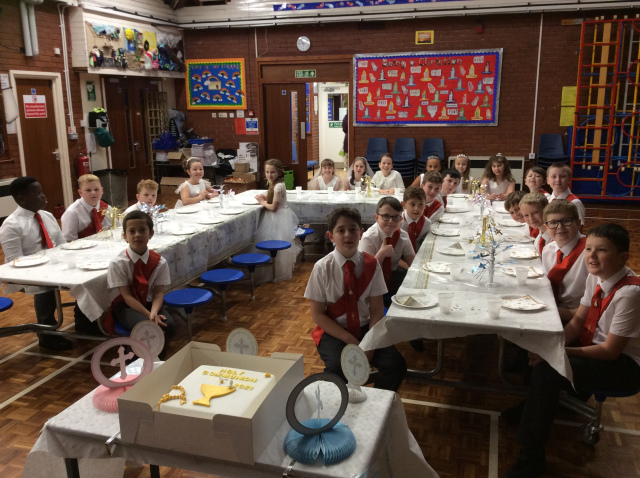 Congratulations, Year 5, on a wonderful celebration of First Holy Communion.
Thank you for your clear reading and beautiful singing.
Each and every one of you showed the utmost respect when receiving Holy Communion for the first time. Everyone at school is very proud of you.
Thank you to the parents and families of our Year 5 children for your support and understanding of the need to postpone the sacrament due to Covid restrictions.
Thank you to all our wonderful staff for forming a choir, and especially to Mrs Walker for leading this.
Thank you to Father Philip, Deacon Antony and Mrs Brennan, our catechist.
Thank you to Mrs Swanick for playing the piano, and to Mrs Meola for singing at our Thanksgiving mass.
Thank you to Mr. Gould and Mrs Godsall, our Year 5 teacher and teaching assistant, and to Mrs Sibson, our RE subject leader.
God bless all of you – Mrs Ryan